This news article was automatically parsed from the official Albion Online website.
Posted by PrintsKaspian (Source)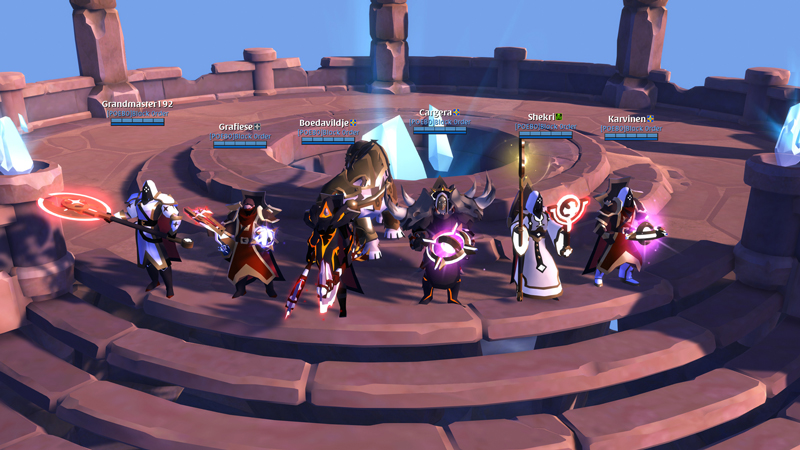 Albion's best 5v5 teams faced off last weekend in the Season 11 Crystal League Championship. Congratulations to the decisive winners, WOOF WOOF, who dominated the weekend to claim this season's crown!
Making it into the championship is no small feat, and we congratulate all the participants, especially the 2nd-4th place runners up:
2nd place: Purple Cobras
3rd place: Ask Your Father
4th place: Shakey Feets
Huge congrats to the winning team, and to all the teams who made it into Albion's highest-level 5v5 showdown! Here are the final standings for the weekend: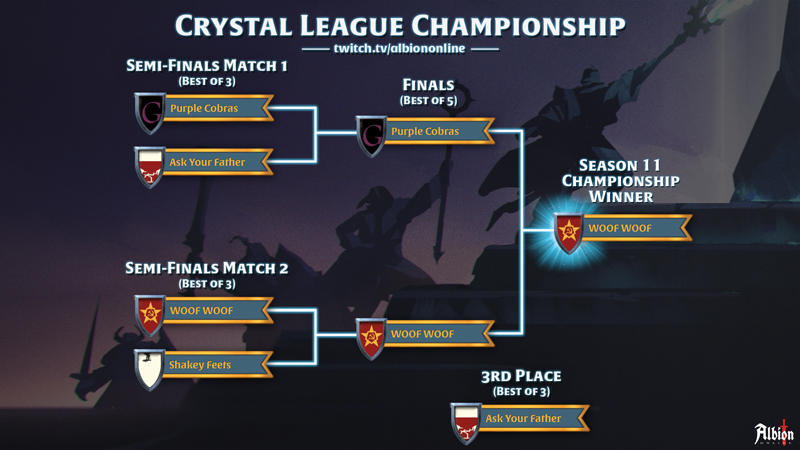 Check out these highlights from the weekend:
We'll leave you with this image of Karvinen on his well-earned Saber Tiger Rex, the ultra-rare new Swiftclaw skin introduced as this year's grand prize, which he unlocked at the winners' ceremony: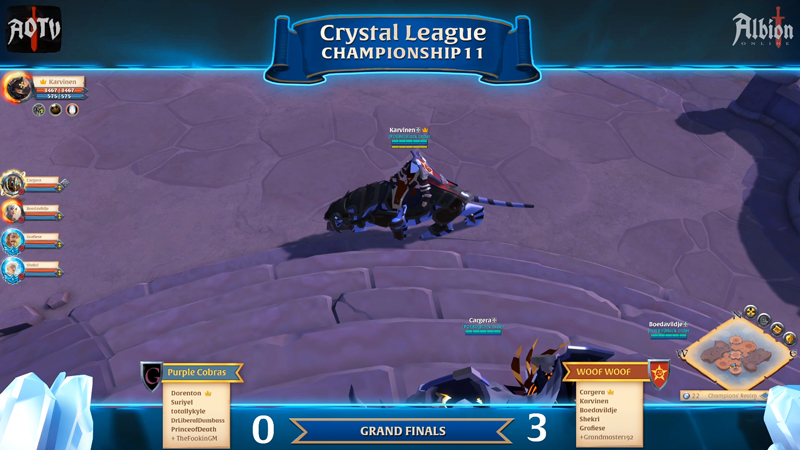 Thanks to the whole AlbionTV crew of Shozenwon, Lewpac, Tazzik, Bogul, and Robinhoodrs, as well as Mytherceria for keeping everything running smoothly. We'll be announcing details of the next championship soon, so stay tuned!