This news article was automatically parsed from the official Albion Online website.
Posted by PrintsKaspian, Evoque (Source)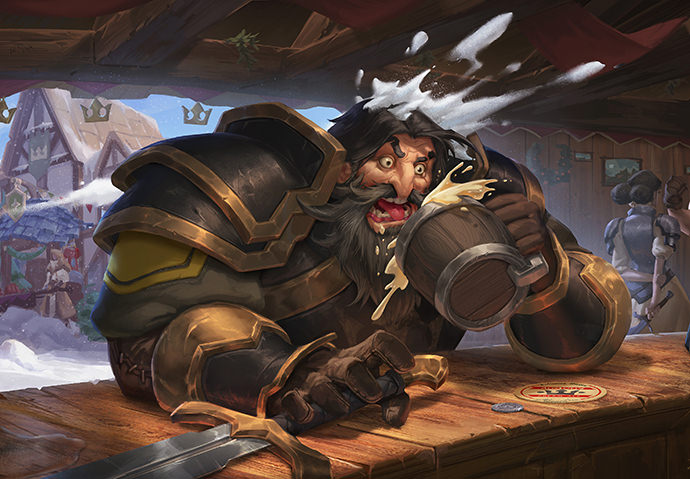 Now that the Breath of Winter is fading away and the snow and ice are starting to melt, here's a roundup of some of the highlights from last month's activities:
Icy Battleground
Our winter-themed battleground varied from unrestricted yellow zone to no-holds-barred black zone, producing some intense battles with dramatic reversals. In this clip, some of Albion's top guilds duke it out in the snow for loot and glory:
Ice and Fire Speedrun
Ice and Fire is a challenging enough expedition on its own, so our special 96-hour speedrun event made for some especially thrilling viewing. The runners not only showed incredible teamwork and creativity in their techniques, they also raised the bar on each successive day, culminating in an incredible top overall time of 3:28:
Day 1: 6.59 (Abdulkarim, Cyne, LyanaaFloyd, Smeggma, Zyber)
Day 2: 4:37 (Inscriptions, Jetbrains, keeperofnature, Kejima, Wipa)
Day 3: 4:08 (Cyne, LyanaaFloyd, Nyck, Smeggma, Zyber)
Day 4: 3:28 (Inscriptions, Jetbrains, keeperofnature, Kejima, PrinceExeon)
Here's the winning run in full:
(Click here to see the full event leaderboard.)
Time to Go Home
Our winter "Tower Offense" event, which required players to navigate an increasingly hectic maze of lava, ice, and projectiles, saw some pretty excellent shenanigans. Check out this clip of Lewpac being brought to his knees by the chaos:
Infernal Hellgate Point Event
Like the Ice and Fire Speedrun event, this event ran continually for 96 hours, with one point given for each Vicious Overlord kill, and winners tallied every 24 hours. Running several Hellgates in a row is no small feat, so we were floored to see this event's final numbers: a daily record of 41 points by Anirul, BeatingYou and YoutubeAznTan, and an overall record of 77 points by Cela. Here are each day's winners:
Day 1: Anirul, BeatingYou, YoutubeAznTan (41 points)
Day 2: Volhara (21 points)
Day 3: Cela (29 points)
Day 4: Ricest (33 points)
Overall: Cela (77 points)
You can check out some of the top players in this first clip:
And here's our overall winner Cela in action:
(Watch the full videos on our Twitch channel, and check out the full leaderboards on AlbionTV).
Congrats to all the winners and everyone who took part in the events, and big thanks to our streamers for hosting. You can check out full videos and regular livestreams on our Twitch channel, and be sure to follow us on Facebook and Twitter to stay informed about upcoming ingame events. See you next time!