This news article was automatically parsed from the official Albion Online website.
Posted by JudgeNutmeg (Source)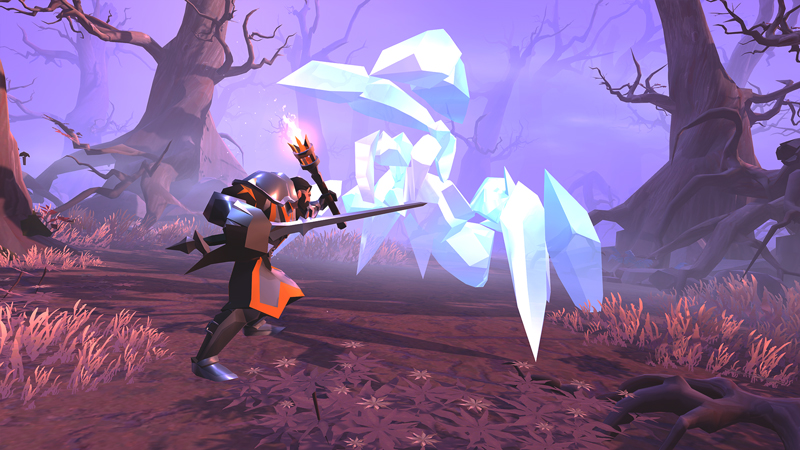 The Season 15 patch is here! This brings improvements to the Crystal League, Might and Favor changes, upgrading Randomized Dungeons, automatic Silver pickups, and much more. Read on for details...
Controller Support Beta
This patch marks the beginning of controller support testing, which will be optimized over the coming months. Players will be able to use Xbox controllers, Playstation Dualshock, and other PC-compatible controllers with the game. Additionally, Steam players will be able to use the Steam Deck. For controller support and to give feedback, please use this subforum.

Guild Season Changes
Might and Favor changes:

In advance of Season 15, Might and Favor has been increased for various activities across the game
Additionally, Might level progressions have been updated

Crystal League changes:

5v5 Crystal League matches now have a new map
Crystal League match rewards have been significantly improved

For full details of all the Guild Season changes, please see this forum post
Upgrading Randomized Dungeons
Following the introduction of randomly upgrading Static Dungeons with the Lands Awakened update, this patch brings a similar upgrading system to Randomized Dungeons. This applies to both solo and group Randomized Dungeons in all zones and tiers, and dungeons with upgraded rewards/mobs will be marked visually around the dungeon entrance.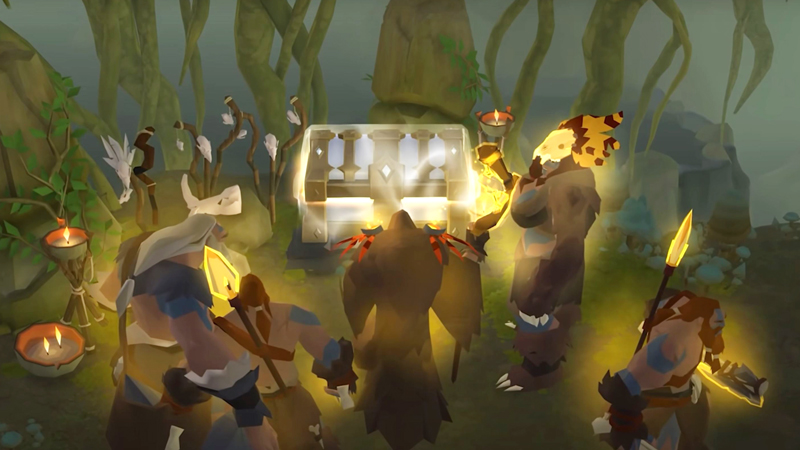 Quality-of-Life Improvements
This patch introduces several important quality-of-life improvements, including:
A much-awaited automatic Silver pickup
Various Party marker improvements
New "Hideout under attack" audio and visual cues, including musical changes and a "falling masonry" visual effect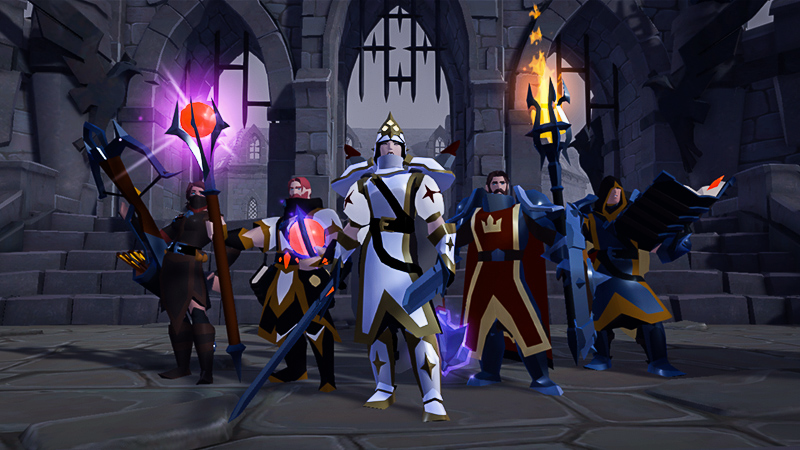 Combat Balance Changes
This patch brings some significant combat balance changes to broaden options and ensure competitive play ahead of Season 15. Here are just some of the changes:
Forge Hammers: Giant Steps now has a new ability, Giant Smash, available while in giant form
Nature Staffs: Spirit Animal can now heal larger groups, and its instant healing has been increased
Shoes:

Run has been replaced with Dodge on all shoes. This gives all shoes an invulnerability option, while Sprint has been adjusted to take over the mobility role
Assassin Shoes have the new ability Swift Cut
All Gathering Workboots now have the Rejuvenating Sprint ability option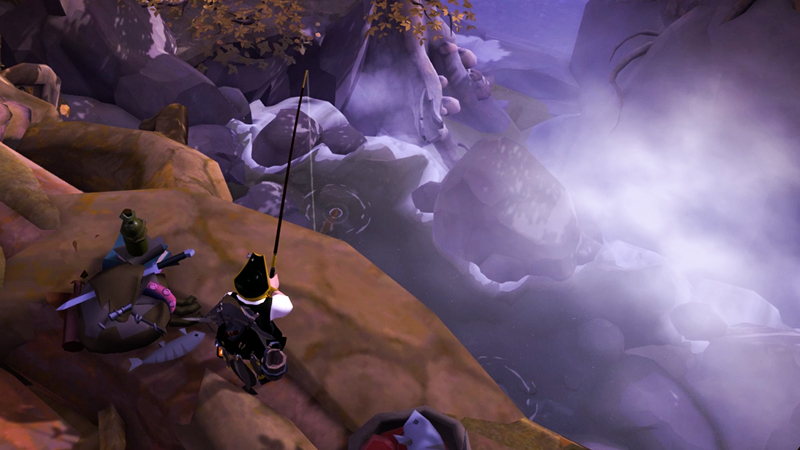 Other Changes and Improvements
Hostile Dismount status now prevents the looting of killed hostile players, and players must now dismount before looting a killed player
Options added to create Loadouts while inspecting another player and via Kill / Death Screen details
Rare fish of all types are no longer biome-exclusive, and now have a small chance to be caught in other select biomes
…and much more
For a full list of changes, read the official patchnotes.