This news article was automatically parsed from the official Albion Online website.
Posted by Loweeeee (Source)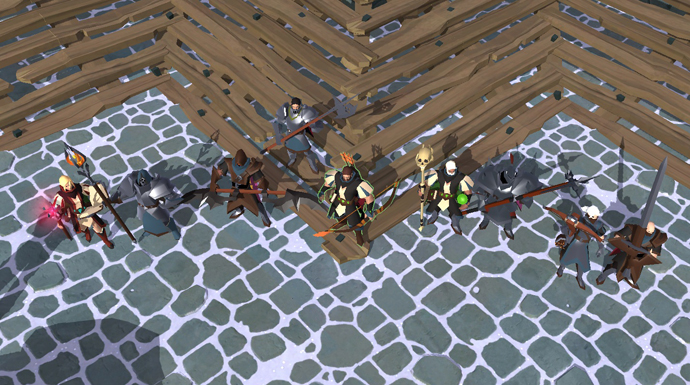 Have you always wanted your name in big bold shining lights? Well, now is your chance! The Albion Online Community team is looking for submissions from you, the players, of your marvellous adventures in Albion.
It's Your Time to Shine!
We are giving you the chance to have that claim to fame that you have always wanted. Every week, the top 3 best player submissions will be highlighted in a new weekly spotlight. It doesn't matter what it is, as long as it is Albion related! Captured videos from in game, 'dank' Albion memes or just simply wonderful screenshots, we want the lot.
Did you get an epic killing blow with a ton of ludicrous loot?
Send us a screenshot!
Have you and your guild just had the craziest open world fight?
Send us a video!
Won a hard fought GvG and want to rub it in our faces or cause fear in the enemy's ranks?
We want to see it!
Or perhaps you've happened across a hilarious moment and want the world to know what you have been up to?
Get in touch!
How to Enter
Only the absolute best, top 3 submissions will be featured in this spotlight. The judge will be none other than myself, Loweeeee, with a little help from the staff.

Send all submissions to:
Loweeeee on the Albion Online Forums
OR
@Loweeeee on the Official Albion Online Discord
Afterwards, all you will have to do is keep an eye on our announcement section to see if you made cut. That is only if you can drag yourself away from the game for five minutes!
A Big Shout Out to the Community!
We all know that what truly makes Albion Online such a great game, is the community behind it. No matter if you think you're big or small, noob or elite, criminal or peaceful; in Albion Online, Everybody Matters.
With the introduction of the Albion Killboard, it has never been easier to get your name out there. Let your Albion adventure become legend!
"Heroes get remembered, but legends never die." ? Babe Ruth