This news article was automatically parsed from the official Albion Online website.
Posted by PrintsKaspian (Source)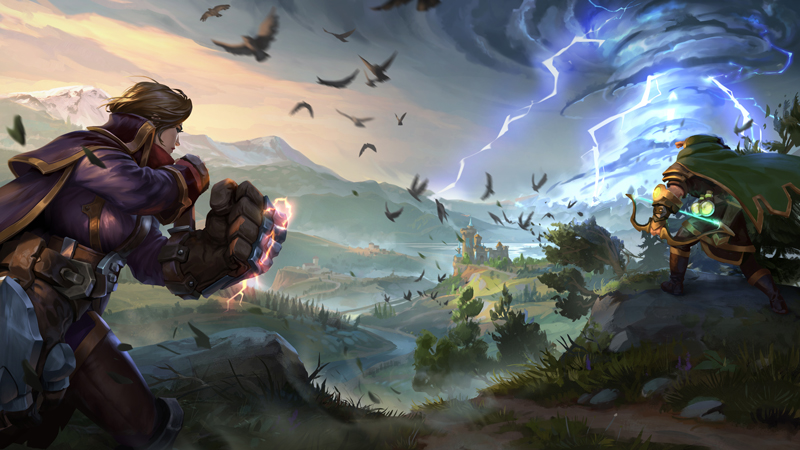 The massive Lands Awakened update is now live! This update brings a new era of open-world gameplay to Albion with reworked dungeons, mobs, and treasure sites, new open-world PvP objectives for groups of all sizes, hugely improved visuals and layouts for all five biomes, War Gloves, reworked Guild Seasons, numerous quality-of-life improvements, and much more.
To celebrate the occasion, we've created a brand-new trailer:
Reinvigorating Albion's Open World
Lands Awakened brings a completely overhauled open-world experience, including massively improved visuals and layouts in all five biomes, mobs that become stronger and more rewarding over time, reworked static dungeons, and treasure sites that spawn randomly throughout the world. Whether you're a brand-new player or a seasoned veteran, Albion's lands are home to countless new opportunities awaiting discovery.

New Weapons, Elite Levels, Faster Fame
The all-new War Gloves offer thrilling brawler-style combat for small-, medium-, and large-scale fights, along with numerous options for PvE. Elite Levels add twenty additional mastery levels to each weapon and armor piece, with corresponding medals to let you show off your accomplishments. And the amount of Fame granted for nearly all activities has been boosted significantly, shortening the time needed to unlock new skills and rewarding perseverant players.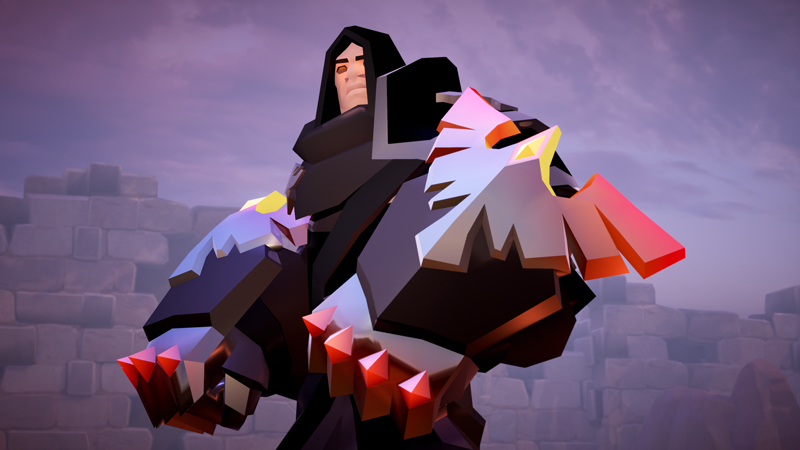 Reworked Guild Seasons
Power Cores and Energy Crystals introduce open-world capture-the-flag gameplay with huge rewards. Headquarters Hideouts offer protected bases for dedicated guilds. And the Conqueror's Challenge allows all players to earn Might and Favor for a wide range of activities, unlocking rewards for themselves and their guilds. Overall, Lands Awakened shifts the focus of Guild Seasons from passive territory control to active personal progress, offering dedicated players and guilds a chance at massive rewards.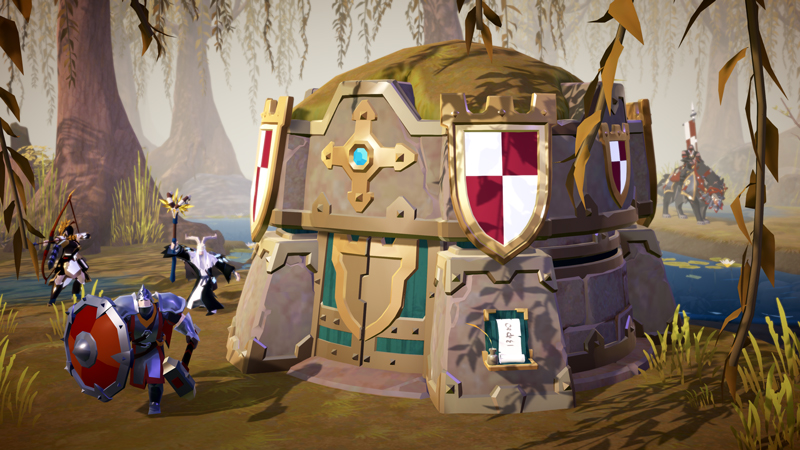 The Druid Vanity Bundle is Here
The Lands Awakened update also brings the new Druid Vanity Bundle. This premiere bundle is available in the in-game store, and includes a full costume set plus a matching Stag mount skin. The costume skins feature a thick, forest-green cape and a crown of antlers, and both the costume and mount skins are decorated with a glowing aura of fireflies.
The Druid Bundle includes the following vanity skins, which work on male and female characters alike:
Druid's Horns
Druid's Garments
Druid's Shoes
Druid's Cape
Druid's Stag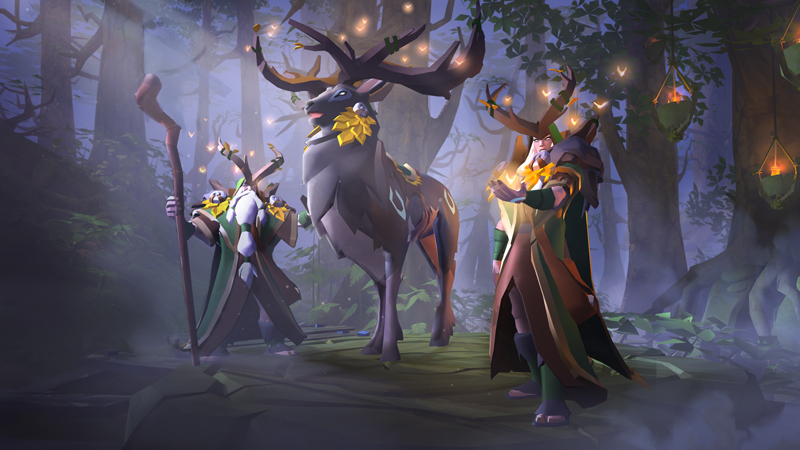 Additional Improvements
Loadouts can now be purchased directly from the Marketplace
Large resource nodes now spawn as treasure sites, appearing on the map to those nearby
Improvements to farming, rerolling, building fees, and party commands
Numerous combat balance changes
Massively expanded soundtrack with 17 new tracks
Real estate plots added to Outlands towns
New Artifact resources
Bug fixes, mobile optimizations, new icons and achievements, and much more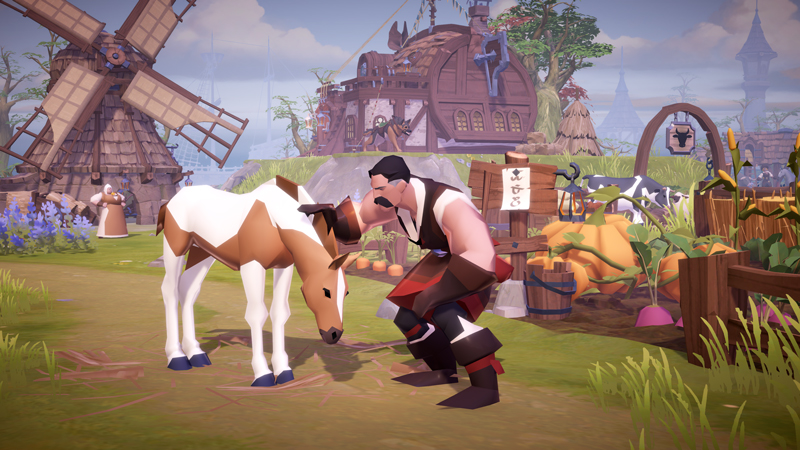 For more details, check out the official update page or the update patchnotes.