This news article was automatically parsed from the official Albion Online website.
Posted by PrintsKaspian (Source)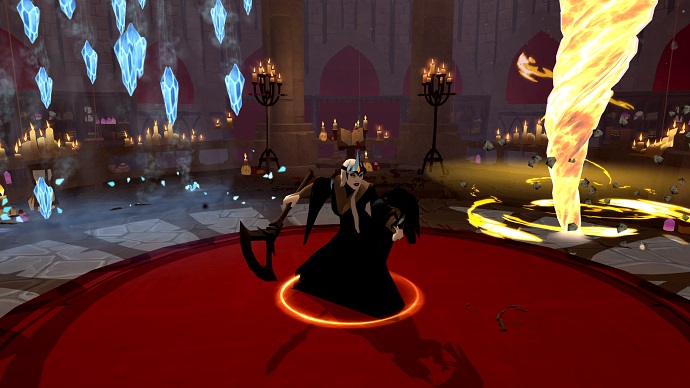 Looking for a challenge? Get ready for the Ice and Fire Speedrun Event, starting this Friday at 21:00 UTC. This extra-challenging expedition requires navigating a barrage of fireballs, floors that alternate between lava and frost, and waves of elite Disciples of Morgana. And to make a challenging map even harder, for 96 hours we're offering special prizes for the 3 fastest speedruns each day, as well as a bonus prize for the fastest run overall. Here's how it works:
The event runs from Friday, January 19th at 21:00 UTC to Tuesday, January 23rd at 21:00 UTC.
You can find expedition maps in the open world or buy them from Vanity Merchants in major cities.
During the 96-hour event period, complete the entire expedition (including killing all indicated mobs and leaving the map via the exit) as quickly as possible.
All available buffs, potions, and gear are allowed.
Prizes
Every 24 hours we will track the top 3 fastest times. Please note:
Prizes are limited to one per player per day, even for players and groups with consecutive winning times. Players with multiple winning times will receive the higher-level reward due for a given day.
There will be an additional reward for the fastest group over the entire 96 hour period.
Potential prizes include bridles, gold, and other items. We will contact winners directly in the days following the event.
The event scoreboard will be updated every 24 hours at 21:00 UTC to show the previous day's best times.
Please note that, while we will provide daily updates over the course of the event, official winners will not be announced until Wednesday, January 24th on our forum and AlbionTV.
Good luck, adventurers!