This news article was automatically parsed from the official Albion Online website.
Posted by PrintsKaspian (Source)
Over the past several months, the Avalonian Invasion has grown more and more deadly: new enemies (including strange statues and machines) are stalking the Outlands, threatening to tear the land itself apart. And now they have their sights focused on the crown jewel of the Royal Continent: Caerleon.
Only one man stands in their way: the mysterious Baron of Caerleon, also known as "The Don", the underworld boss who runs the Black Market. His economic fortunes are intertwined with those of Caerleon, and he won't let the city fall without a fight.
But the Avalonians are no ordinary enemy - and their near-limitless power may allow them to rupture the magical fabric of the Caerleon Realmgate and invade the city itself.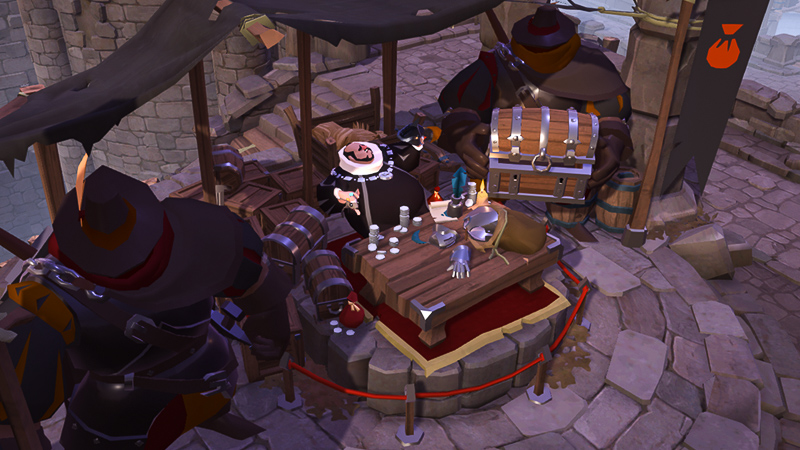 Join the Fight!
On Sunday, January 19, the Battle for Caerleon will take place.
Starting at 21:00 UTC, the first wave of invaders will attempt to breach one of the Caerleon Outland Portals. Attacks on other Caerleon Portals, escalating in intensity, will follow (keep an eye on in-game chat announcements for details). The Baron of Caerleon will supply players with limited free gear sets in order to defend the city.
At 10:00 UTC on Monday, January 20, the game will go down for its final maintenance before the Queen update. When Queen goes live, Caerleon - and the Outlands - will be forever changed.
Join the fight to defend Caerleon and be a part of this historic battle!
(For important information about player and item migration once Queen goes live, as well as amnesty for players with low reputations, please see this article.)