This news article was automatically parsed from the official Albion Online website.
Posted by Enya (Source)
With the official release of Albion Online around the corner, it is time to get rid of the launcher's beta-look and introduce the all-new official Albion Online launcher. Have a look!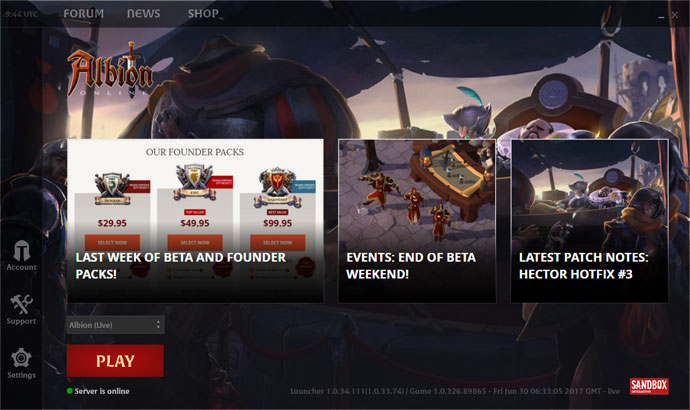 Besides sporting a sleek and modern look, the new launcher also combines its old functionality with a few new features:
New: Server clock (UTC time)
New: Server online/offline indicator
New: Featured News and recent patch notes
Improved: Easier access to the forums, news and shop
Improved: Easier access to your profile
Improved: Easier access to Customer Support
Improved: More comprehensive game settings.
With this new launcher, we are ready to release Albion Online on July 17, 2017! You can check out the new launcher yourself right now, after updating your Albion Online client.