This news article was automatically parsed from the official Albion Online website.
Posted by PrintsKaspian (Source)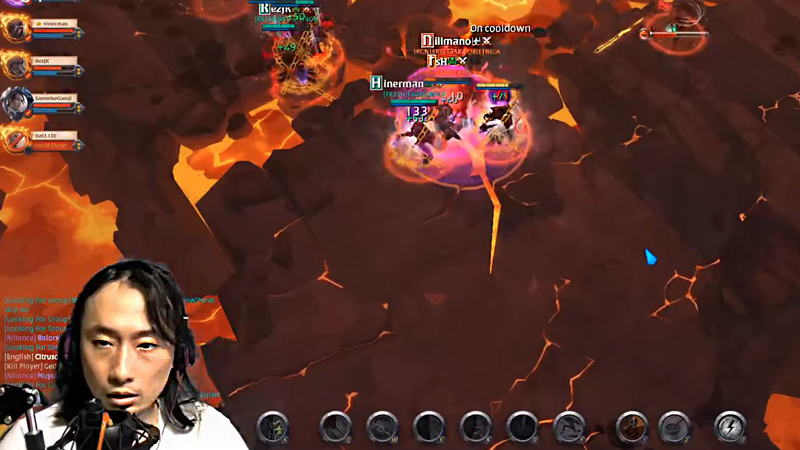 Name: Professorpewpew
Twitch Channel: https://www.twitch.tv/albionpewpew
Youtube Channel: https://www.youtube.com/channel/UC7Zhc_gFk9y4omqj61a4Jhw
General Streaming Schedule: 5-10pm EST daily
Main Focus: Small scale / Solo / 2v2 PvP
How did you get into streaming? How long have you been an Albion streamer?
I've been streaming Albion for just under a year. I streamed other games before on and off, but when I started streaming Albion the game was in a state of explosive growth, and my channel kinda took off because of it. I got a lot of support from the viewers, and now that I'm partnered on Twitch and Youtube I'm dedicating more effort to this.
Your channels seem to appeal to a wide range of players, recently passing 12,000 subscribers on both Twitch and Youtube. To what do you attribute this broad appeal?
Albion is a growing game, there's a lot of new players coming in. I think my Pewpew Academy series of beginner guides have appealed to the new player population and gained me a lot of attention. Also some of my 1vX PvP videos were really well liked, and I got a lot of followers off those.
This is one of my older New Player Guides. It's a long video and some of it is outdated, but the central concepts are still the same, and very valuable for new players who want to dabble in open-world PvP:
What is your general approach to streaming Albion Online? Do you plan out activities in advance, or head out into the world and see what happens?
Most of the time I just turn my stream on and see what happens.
Do you have a favorite stream, or a favorite moment you can share from one of your streams?
So when Mecoomin figured out that CC duration affects knockback distance (calculated by how fast the knockback makes you fly times how long you are CC'd for, so running all CC duration increase means you can knock someone back a ridiculous distance), we got him in Soldier Armor and Hunter Shoes, and he used a Great Holy Staff to knock me back for like two screens' worth of distance. It looked ridiculous:
What are some of the things you'd like to cover in future streams?
A lot of Youtube stuff is guides on how to play certain aspects of the game, or how certain mechanics of the game work. But my stream is really just about playing the game and having a good time with my viewers. We're just about to get some big content updates in Albion, and I'll definitely be playing the new content on stream and making guides for the new content on Youtube.
What are some of your favorite past and current builds? Do you think the upcoming Avalonian Weapons will change your builds or the way you play?
In the past my 1vX spear build was my favorite build, I had so much time taking out entire gank squads with it. Since spears were nerfed that build is not so great anymore, but I think I might try to run it with the new Avalonian Spear. It has a longer dash distance than the one-hand, so maybe that can make up for some of the mobility lost to the Inner Focus nerf. And for Corrupted Dungeons, the purge on that new spear looks super promising to me.
Anything else to add?
Besides Albion I also stream Airsoft IRL, once per week on Saturday or Sunday before my Albion stream. Here's a sneak peak:
Check out Professorpewpew in action:
One of my most popular PvP vids:
How many people can you fit in a solo dungeon?
2vX with Onesime:
2v2 Hellgates: