This news article was automatically parsed from the official Albion Online website.
Posted by PrintsKaspian (Source)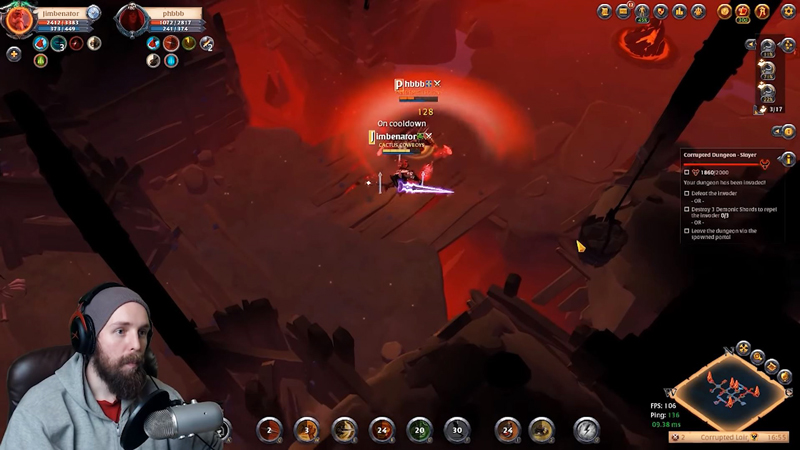 Name: Jimbenator
Twitch Channel: twitch.tv/jimbenator
Primary YouTube Channel: JimbenatorAlbion
Discord Channel: discord.gg/jimbenator
General Streaming Schedule: Twitch most days 12-17 UTC
Main Focus: Solo / small-scale PVP, Beginner ZVZ, Build testing and creation
Many in the wider Albion community first heard of you with your "Cabbage Merchant" video, but you've been streaming for quite a while. How did you get started?
I started streaming during my university days as a hobby, I eventually gained some traction and have been trying to live the full-time streamer dream ever since.
How is streaming Albion different from streaming other games?
Since Albion operates on a global server this leads to lots of interactions with viewers while you stream. This can be both a good and a bad thing. You have to take precautions to handle stream-snipers, but it also means you can interact with your own viewers on a more direct basis in the game, like forming an army with your stream and going on a Faction raid.
Here's me panicking while shotcalling my for my viewers!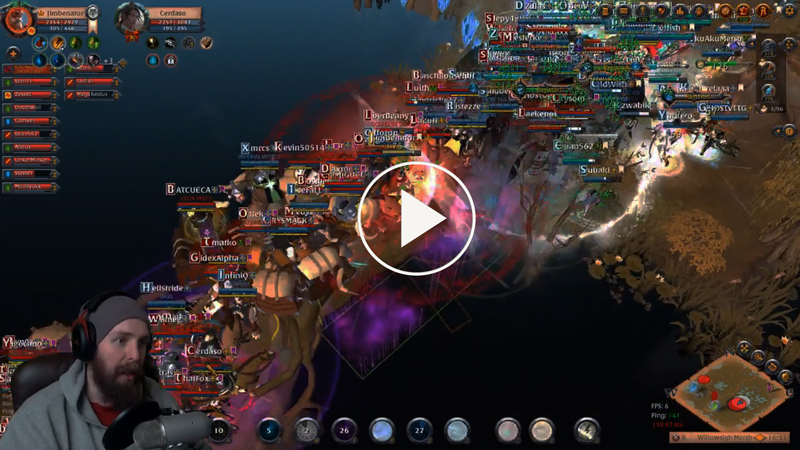 What is your general approach to streaming? Do you plan out activities in advance, or head out into the world and see what happens?
I will often plan and test 1v1 builds ahead of time and show them off on stream, otherwise I mainly let the stream play out on it's own and come up with ideas on the spot.
Do you have a favorite stream, or a favorite moment you can share from one of your streams?
Yes, a moment where me and some friends finally managed to defeat a bigger group that had been following us for hours!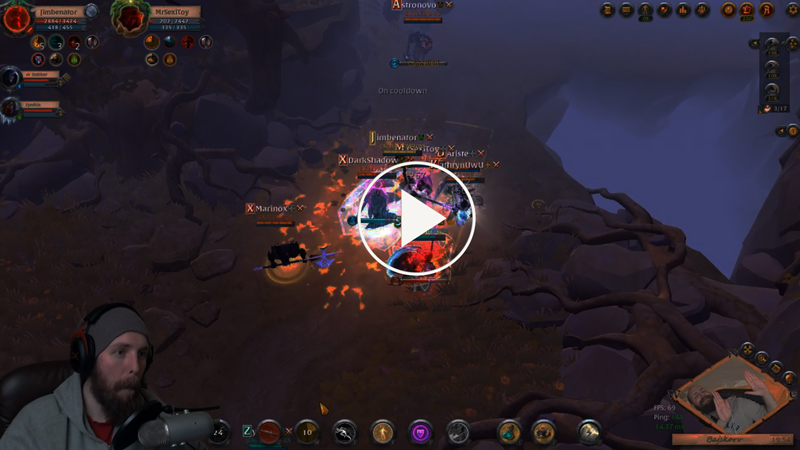 Any ideas of new content for future streams?
I would like to utilize my viewership to create content for Albion. This game can sometimes feel like a chore as you have to "find" content when looking for open-world PvP. If possible I would like to provide others with this content with the help of my audience. I also believe roleplaying has a great place in Albion and is something that more people should try!
Do you have any advice or tips for other players who are considering being Albion streamers?
Do your own thing. Anything in Albion can be entertaining if you're passionate enough, don't feel forced to play a certain part of the game just because it's more "popular".
Anything else to add?
Spears rule.
Check out Jimbenator in action:
A VERY close finish to an intense 1v1: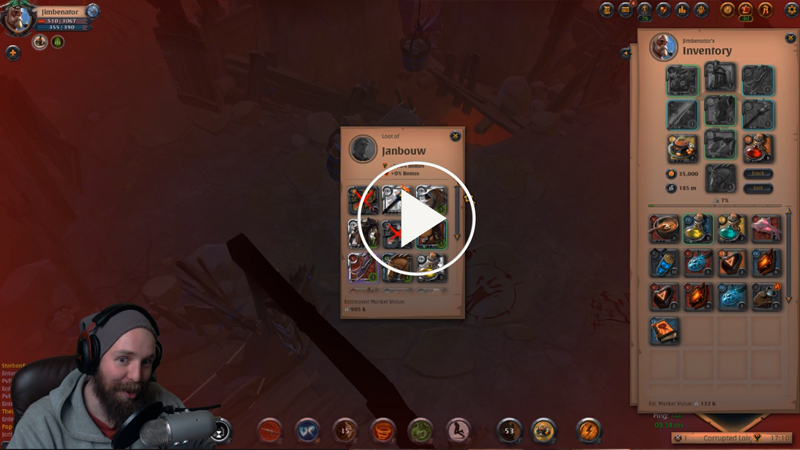 *My original Arcane Silly Build!*
Showing off a build for the Daybreaker:
Stay tuned for more community spotlights in the coming weeks!