This news article was automatically parsed from the official Albion Online website.
Posted by PrintsKaspian (Source)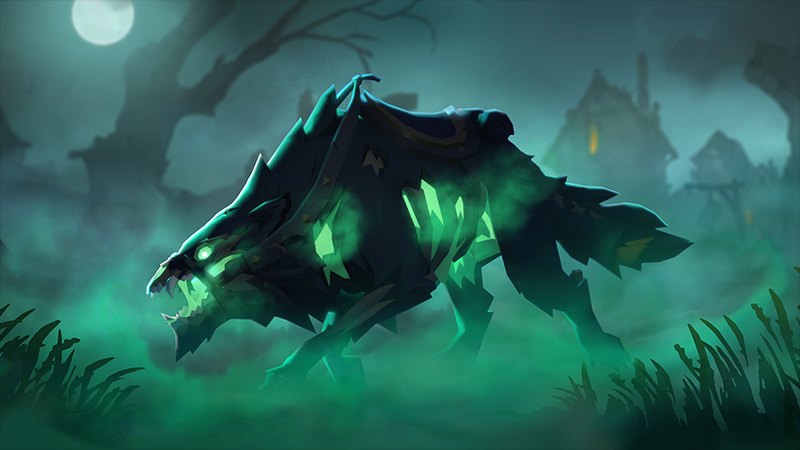 For the last two weeks Albion's inhabitants have been busying themselves collecting eggs and growing bunnies. But every party has to come to an end, and now it's time for a gruesome reminder of what awaits us all… starting today, the brand-new Undead Direwolf skin is now available in the in-game store!
This premiere mount skin transforms your Direwolf base mount into an unholy beast, raised from the dead through forbidden magic. With its eerie glowing eyes, tattered pelt, and exposed ribcage, it's sure to strike fear into your enemies as you stalk them from the shadows.