This news article was automatically parsed from the official Albion Online website.
Posted by Enya (Source)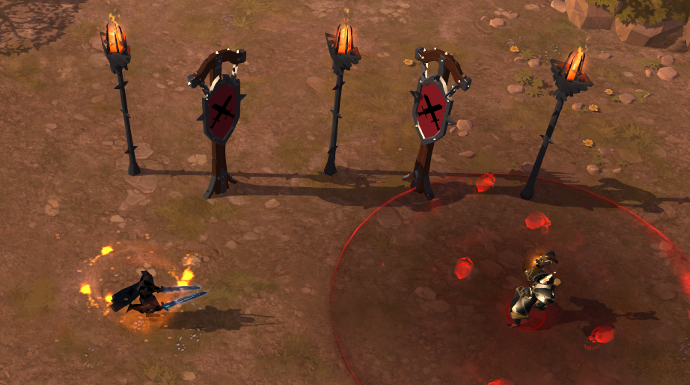 The Battle Royale tournament has ended, with Fdps, Nausk and Ninpo2 winning respectively first, second and third place, which means it is now time to prepare for the prestigious team tournament!
The 5v5 team tournament will take place on Saturday February 4 and Sunday February 5, at 18:00 UTC. Participants must be present in Queensmarket or Black Forest at 18:00 UTC sharp, in order to be taken to the tournament arena map.
The event map follows yellow zone PvP rules and does not affect your reputation. You will be automatically flagged for combat when entering the event map. Participants are allowed to wear gear with an item power equal to standard Tier 6.3 equipment. This includes, but is not limited to, Tier 6.2 Artifact equipment, Tier 6.1 Hell Artifact equipment and Tier 7.2 standard equipment.
We expect every participant to bring their best behavior to ensure a pleasant tournament for everyone involved.
The full list of tournament rules can be found in the sign up thread (see below). Make sure to read it before signing up, as breaking the rules will lead to a disqualification.
Click here to sign up for the 5vs5 team-tournament.
Sign up opens on February 2, 18:00 UTC. You have until Friday February 3, 23:59 UTC to sign up. Only the first 16 teams who sign up will be able to participate in the tournament. No-shows will be excluded from the next tournament.
Prizes (per team member):
1st Place: 1,600 Gold code and a Tier 8.1 armor set of their choice (excluding artifacts)
2nd Place: 750 Gold code
3rd Place: 300 Gold code
Good luck to all participants! Those who cannot participate will be able to follow the semi-finals and finals live on the official Albion Twitch channel on Sunday, February 5 starting from 18:30 UTC.
Will you or your team participate? Have any questions or feedback? Let us know in the comments or on our forums.