This news article was automatically parsed from the official Albion Online website.
Posted by JudgeNutmeg (Source)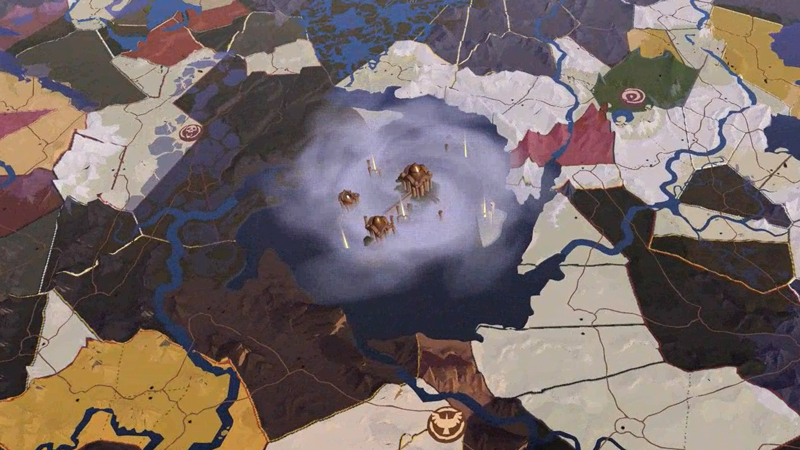 Albion's seventeenth Guild Season began September 17, and after weeks of hard fought battles a winner emerged. So congratulations to Take-off -Wuhu on claiming their very first title!
Props are also due to the second and third-placed guilds, Dancing on the grave and EQMS EQMS, who put up very strong showings. All guilds who performed strongly enough in the Conqueror's Challenge, of course, have been rewarded with valuable prizes like the Ancient Ent, 90 day Fame buffs, and Avatar Sets.
The season summary by Take-off-Wuhu describes their multitiered approach:
Prior to S17, we controlled most of the territory in Fort Sterling. Along with support from the AAA League we had a good chance of winning. At the beginning of the season, our main opponent for points was TAKE CARE. After fighting them fiercely for castle points for a few days, they gave up and withdrew.

Our team is the most competitive 20v20 crystal team so far. We have collected substantial points in the Crystal League, organized castle battles every day, and also completed Level 100 in Castles and Siphoning Mages by season end.

And finally, we gave enough rewards to our guild members to motivate them in killing Crystal Spiders for points.

Thanks to all our friends for their support.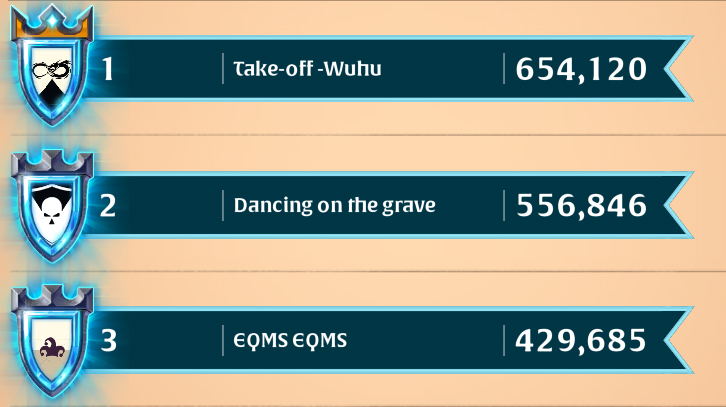 The top ten guilds were:
Take-off -Wuhu (654,120 points)
Dancing on the grave (556,846 points)
EQMS EQMS (429,685 points)
Be Careful (331,405 points)
Escalation (327,968 points)
Paura (299,017 points)
Free Beer (297,292 points)
War Gods (285,173 points)
JAMAICA (283,616 points)
Rogue Natives (271,987 points)
Congratulations once again to Take-off -Wuhu, and look out for their statue in Conquerors' Hall soon!
MITOS wins the Crystal League Championship
Last weekend saw the Season 17 CLC take place, and MITOS has been crowned winner! As their prize they take home the highly coveted Sabertooth Rex Swiftclaw Skin.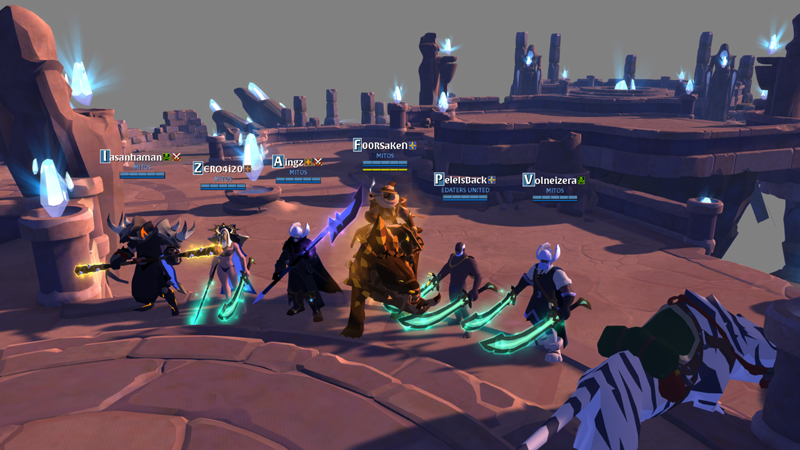 A word also to the 2nd-4th place runners up:
2nd: Purple Cobras
3rd: BENCHMEN
4th: Not Ideal
Here are the final day's brackets: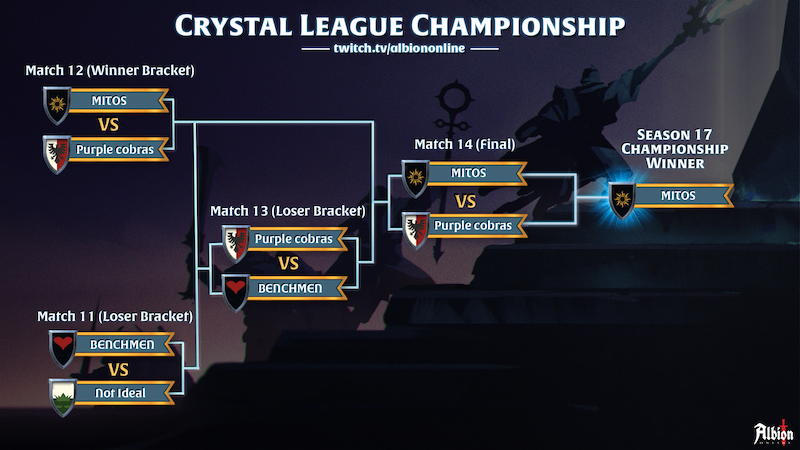 Thanks to the AlbionTV team of Shozen, Lewpac, Bogul, Robinhoodrs, and Tazzik for bringing you coverage of the CLC, as well as Community Managers Nesnes, Siri and Emii for their work over the weekend.
Season 18 kicks off on Saturday, December 17, with more big prizes to be won in the Conqueror's Challenge. For the season schedule and more details, click here.