This news article was automatically parsed from the official Albion Online website.
Posted by Shozen, PrintsKaspian (Source)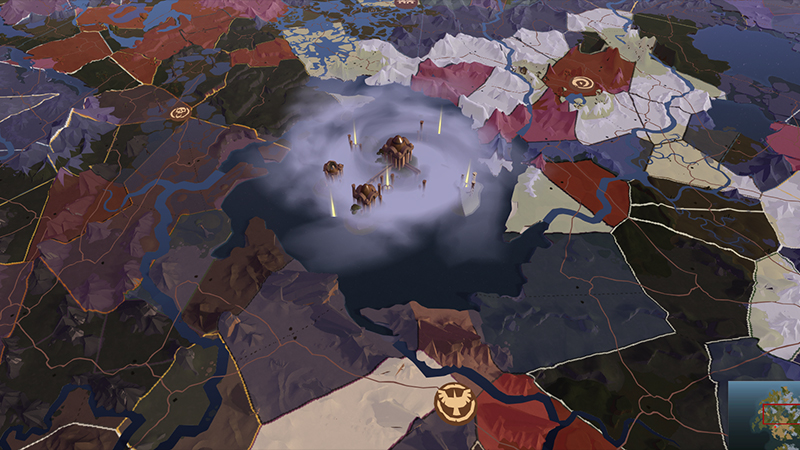 Albion's sixteenth Guild Season kicked off June 11, with big changes to Castles and Castle Outposts, a new Crystal League mode, and Might Level adjustments. And now that the dust has settled, a decisive winner has emerged in Sex and Flex. Congrats to them, as well as to second- and third-place winners War Gods and Hood and Scythe!
As always, those who climbed the ranks in the Season 16 Conqueror's Challenge have received valuable rewards including avatars, Fame Buffs, and the mighty Behemoth.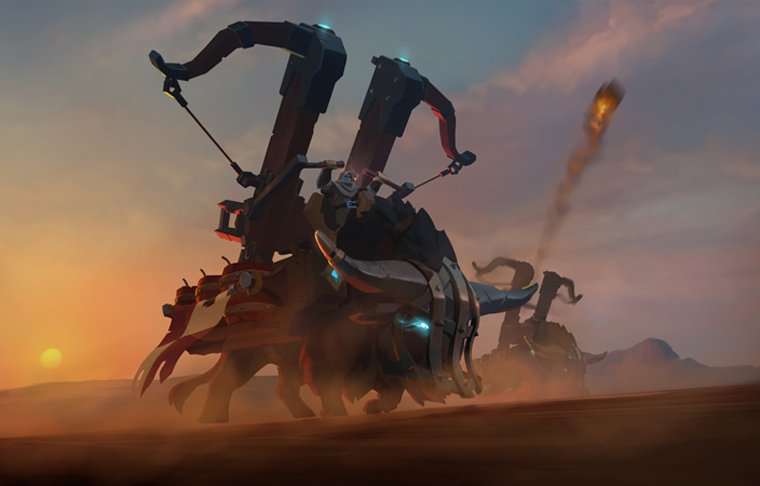 AlbionTV host Shozen gives a rundown of the season's major highlights:
Congratulations to Sex and Flex on winning season 16 with a powerful showing. While it took a balanced effort across many activities to secure first place with nearly double the point total of their nearest competitor, it was Sex and Flex's prowess on the battlefield that truly set them apart. Over the course of the season they took on all challengers, often defeating multiple alliances at once in a single battle.
A war for control of the northwest saw them join forces with War Gods and Red Ping against the IRLVN, CHIPS, and CAPY alliances. Facing off against these great alliances meant facing off against some of the game's great shotcallers, including Derrick, Srindou, and Noobslayer79. Iron sharpens iron, though, and as season 16 wrapped up, Sacra and Sex and Flex were looking razor sharp.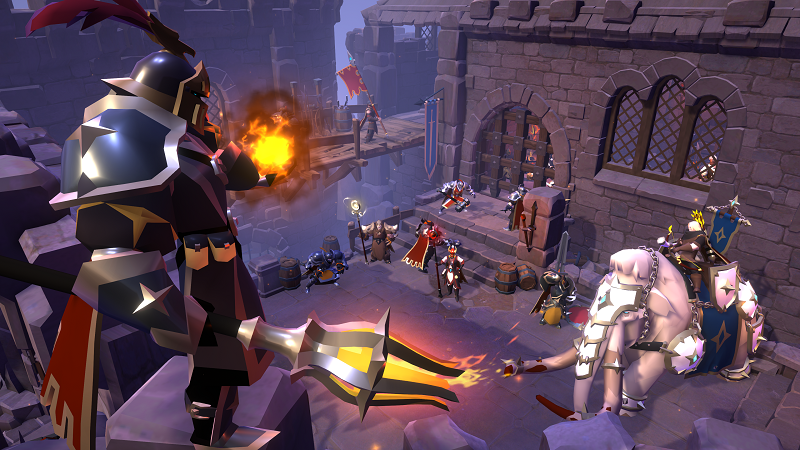 Perhaps greater challenges are ahead as it appears Sex and Flex intend to move south towards the lands of TERRA. Formerly known as POE, TERRA and their allied alliances of M4Rs and AAA have long held the southern half of the Outlands. Many have attempted to wrest control of these lands from Syndic and many have failed. While some have had success in pushing back the lord of the crimson expanse, none have been able to hold him down for long.
Recently political maneuvers between long-time foes Reject Party and Take Care, as well as the emergence of new hype guilds, have caused many battles to be fought over the edges of Syndic's territories. It appears as if yet another coalition will attempt to push Terra from the Southern Outlands. While it is unlikely that they will defeat Terra and its allies, it is possible that we will all be treated to some content.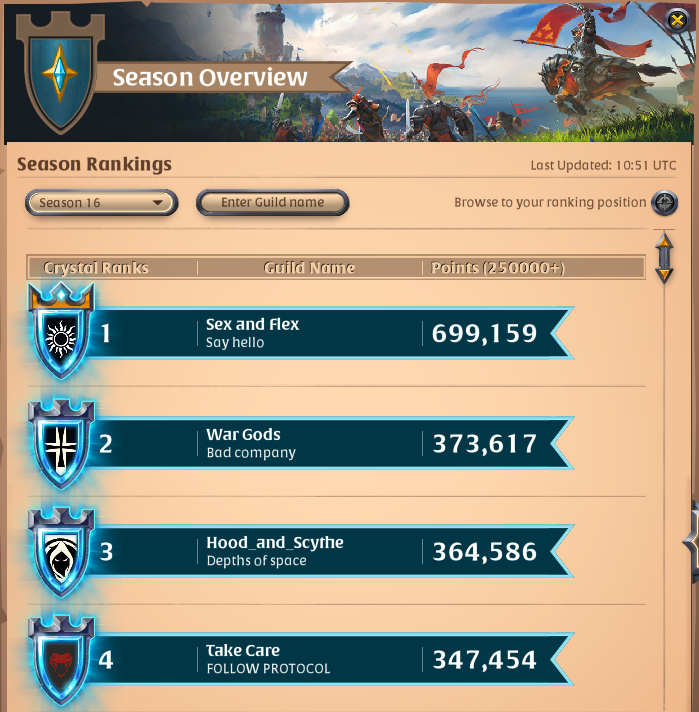 Top Ten Guilds:
Sex and Flex (699,159 points)
War Gods (373,617 points)
Hood and Scythe (364,568 points)
Take Care (347,454 points)
Be Careful (300,021 points)
EQMS EQMS (292,973 points)
Bloodcult (288,099 points)
Crimson Imperium Reborn (281,691 points)
IAMNIUBI (280,038 points)
Momentary (272,068 points)
Congrats to Sex and Flex on their decisive victory - keep an eye out for their new statue in Conquerors' Hall in the coming months!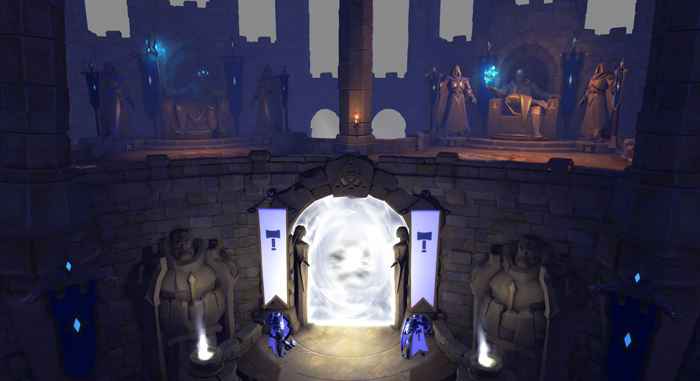 Albion's seventeenth Guild Season kicks off on Saturday, September 17. For more details about what's new next season, check out this article.