This news article was automatically parsed from the official Albion Online website.
Posted by PrintsKaspian (Source)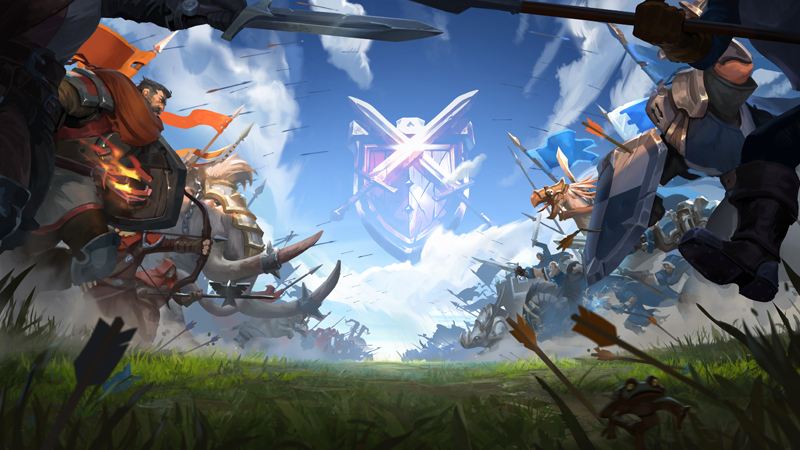 Albion's fifteenth Guild Season starts this weekend, bringing changes to Might and Favor and the Crystal League. Read on for details…
Season 15 Changes
With the start of Season 15, Might and Favor gained from various activities will be increased, to further reward those who participate in riskier activities, like gathering in the Outlands and Roads of Avalon or winning in Corrupted Dungeons. On top of this, Might Level thresholds have been adjusted to make it easier to progress by completing a wide variety of activities across the game.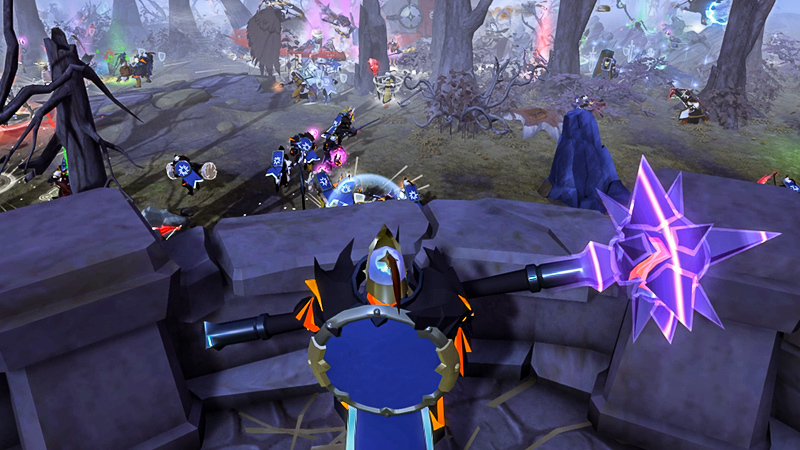 Meanwhile, the Crystal League has been updated and will offer greatly improved rewards. A new 5v5 map, an updated version of the former Steppe Territory GvG map, should mean more tense and competitive matches with greater comeback potential. And in addition, Silver and Fame rewards in both 5v5 and 20v20 matches have been significantly increased at nearly all levels.
For full details of the Might and Favor changes, Crystal League rewards, and a full season schedule, see this forum post.
Season Rewards
Conqueror's Challenge rewards from gaining Might in Season 15 are as follows: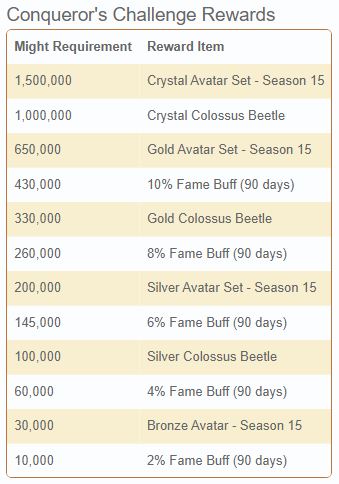 For a full breakdown of guild and personal season rewards, see this forum post.
Watch the Season Kickoff Live
The action starts on Saturday, March 5 and will be broadcast live on AlbionTV from 17:30 UTC, with hosts Shozen, Lewpac and Bogul bringing full coverage of Invasion Day.
At 18:00 UTC all territories will be reset for guilds to claim them and launch attacks. Those in the North and South American time zones can also tune in for the second round of territory resets on Sunday, March 6 at 00:30 UTC, when hosts Shozen, Robinhoodrs and Bogul will cover the next round of invasions from 01:00 UTC. All open-world fights are broadcast live with a 15-minute delay.
Watch AlbionTV's coverage of the final Season 14 Invasion Day here: