This news article was automatically parsed from the official Albion Online website.
Posted by PrintsKaspian (Source)
Albion Online's thirteenth Guild Season starts on Saturday, June 19. Guilds that reach a high enough rank during the season can claim fantastic rewards including an avatar, avatar ring, and the powerful new Phalanx Beetle!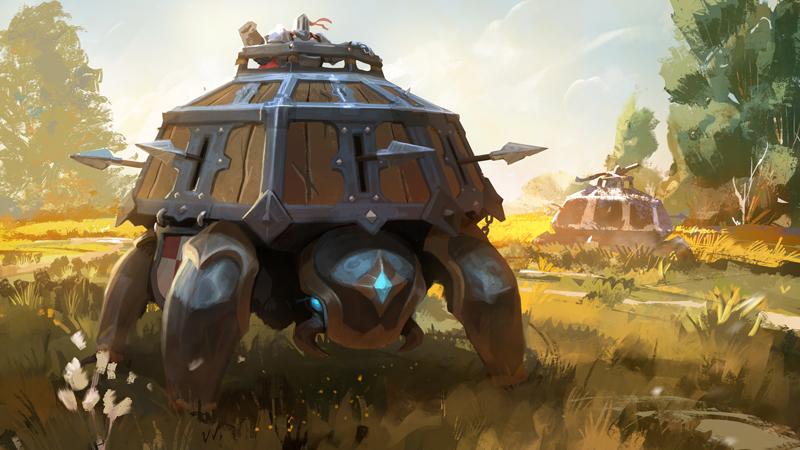 The Phalanx Beetle is essentially a walking fortress, specialized in defensive warfare and slowing enemy forces, which can rain arrows and spears on the battlefield from behind its shielded carapace. This mount will be awarded to guilds who reach Silver Rank or higher during Season 13, with increasingly higher stats (and increasingly epic appearance) with each successive tier.
The winning guild will receive a statue among the past Guild Season winners in Conquerors' Hall and members of the top three guilds will receive their own placeable Winner Statue. Qualifying guilds will also receive other goodies like an avatar and avatar ring, a Fame Bonus, and more (click on images to enlarge):
Bracket Rewards

Additional Top 5 Rewards

Season 13 Changes
Season 13 doubles Fame earned for killing Siphoning Mages and open-world mobs, and introduces two new open-world enemies: the Treasure Drone and the Crystal Spider. Gathering has been boosted with increased resource enchantment rates, and the loot of Castle Outpost chests has been doubled. Further adjustments have been made to Disarray, Castle layouts, and the 20v20 Crystal League to keep seasonal guild warfare competitive and fair.
For the full list of changes, see this forum post. Click here for the complete season schedule.