This news article was automatically parsed from the official Albion Online website.
Posted by printskaspian, shozen (Source)
With the Coalition's war against the Empire already well underway when Season 13 began, some wondered if declarations of Blue Army's victory were premature. Others, however, believed that the return of several veteran players all but ensured their triumph. And indeed, by the time the season ended Blue Army had amassed more points than any guild had previously managed, surpassing one million season points while also earning second place for their secondary guild Blue Army Freemen. At the end of the season the Coalition was defeated, with their forces disbanded, destroyed, or simply moved along. In the final days only Elevate and Guildzinha remained standing. While the rest of the Coalition folded, Yur Mum stayed to fight.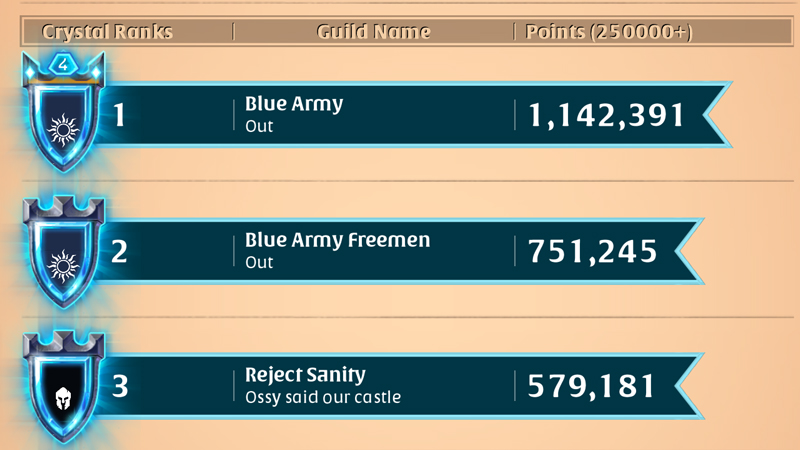 Here are the season's top ten teams:
1. Blue Army - 1,142,391 points