This news article was automatically parsed from the official Albion Online website.
Posted by PrintsKaspian (Source)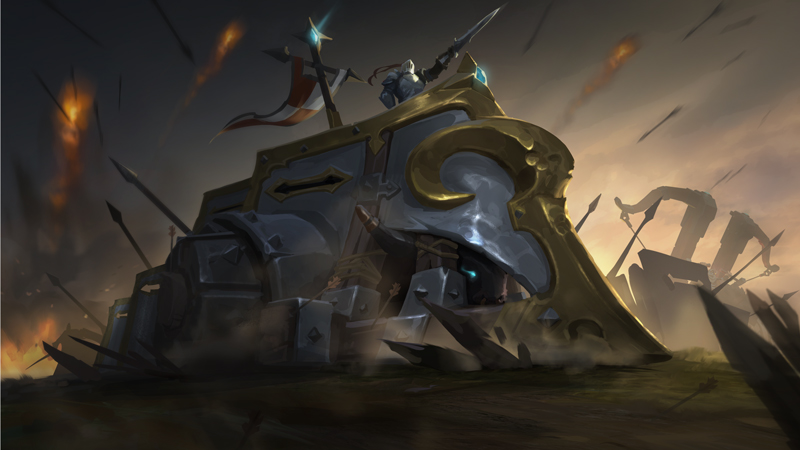 Saturday marks the beginning of Albion's eleventh Guild Season, which brings the new 20v20 Crystal League, as well as Point Balancing and Daily Limits for Crystal League matches, major updates to World Boss Zones and Castle Scoring, and an incredible new battle mount, the Roving Bastion, as a season reward for ranking guilds.
Guilds that reach a high enough rank can claim fantastic rewards including an avatar, avatar ring, and the mighty Roving Bastion mount. While the final stats are subject to change, it will be a support battle mount with a powerful push ability that knocks back enemy forces away, allowing armies to break through enemy lines. It will also have a shield aura ability that offers protection against damage and displacement effects to allies. This mount will be awarded to guilds who reach Silver Rank or higher during Season 11, with increasingly higher stats and epic appearance with each successive tier.
The winning guild will receive a statue among the past Guild Season winners in Conquerors' Hall, accessible via all major cities. Qualifying guilds will also receive a Fame Bonus and furniture items, as listed in the tables below: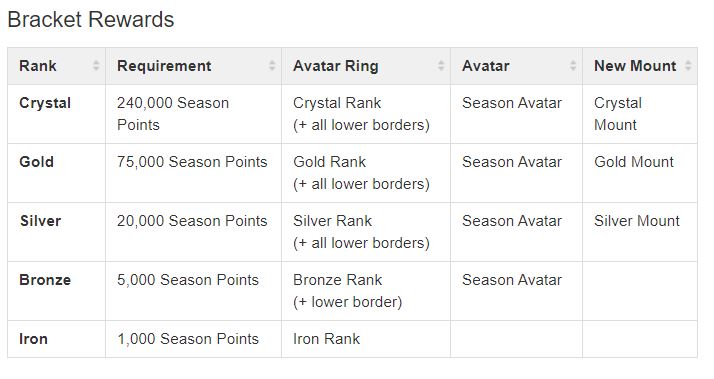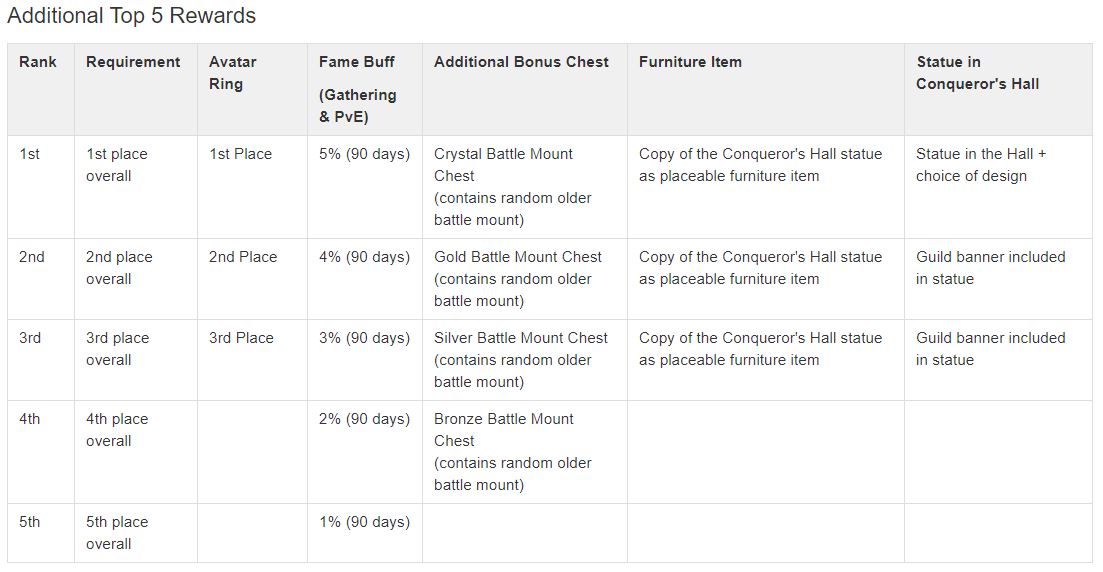 Big Changes for Season 11
This Season introduces the 20v20 Crystal League, allowing all players to join fair and exciting 20v20 battles. Match rules are similar to the 5v5 League, but with an entirely new map similar to the old city fight map. As in the 5v5 League, Level 1 matches are knockdown only and offer perfect training for newcomers; risks and rewards increase greatly with each subsequent level, culminating in a final Level 6 match at the end of the season.
Alongside the new 20v20 league, Crystal League Season Points have been rebalanced, and a new Daily Point Limit for the Crystal League has been implemented.
Season 11 also brings other far-reaching changes and improvements to open-world guild warfare in Albion:
World Boss Zone Improvements to make these zones into valuable Fame Farming hotspots and lead to more midsize open-world fights
Castle Scoring Changes and Minimum Distance Increase to split large forces and reduce overcrowded clusters
Ability to Skip Overcrowded Clusters and jump directly to an adjoining cluster to join the fight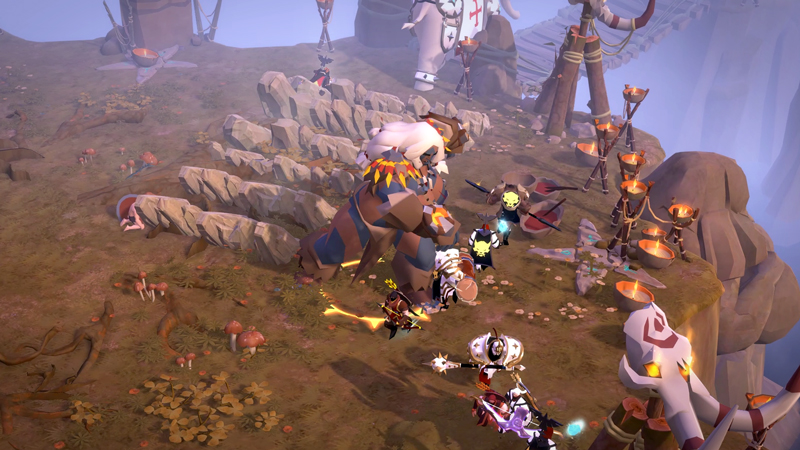 Last but not least, this season will also include numerous combat balance changes launched with Patch 10. For more details on these changes, click here.
Watch the Season Kickoff Live
The action kicks off on AlbionTV this Saturday, December 5 at 17:30 UTC, when hosts Shozenwon, Lewpac and Bogul bring you full coverage of Invasion Day.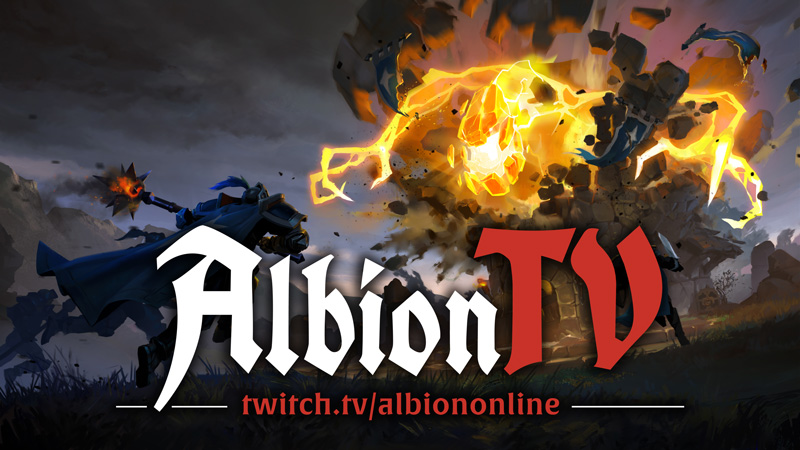 At 18:00 UTC, guilds can claim territories and launch attacks. Those in the North and South American time zones can also tune in for the second round of territory resets on Sunday, December 6 at 00:30 UTC with hosts Shozenwon, Robinhoodrs and Bogul covering the next round of claimable territories starting at 01:00 UTC. All open-world fights are broadcast live with a 15-minute delay.
For the complete Season 11 schedule, check out this forum post.