This news article was automatically parsed from the official Albion Online website.
Posted by PRINTSKASPIAN AND SHOZENWON (Source)
Albion's tenth Guild Season has drawn to a close - congrats to Black 0rder on their win! Statues celebrating the 1st-3rd place winners will be appearing soon in the Conquerors' Hall accessible from all Royal Cities, so be sure to pay a visit.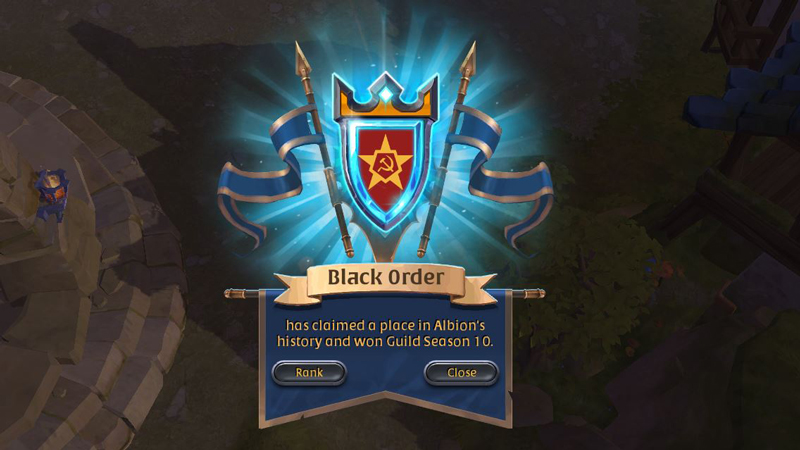 So how did Season 10 play out?
The battle for first place was already underway before the season even began, with Black 0rder setting events in motion that would play out over the coming months. First and foremost, they had assembled an unbeatable collection of top-tier Crystal League teams, with funding set to last the whole season. Once the season started, it became apparent that no guild would be able to compete with Black 0rder for first place, and along with conquering various high-value territories they had essentially secured their season win.
Second place, however, was a razor's-edge battle that came down to the final day of the season. Haendel, a Latin American guild originally started by a few real-life friends from Haendel Street, had undergone a massive restructuring in Season 9, with many of their members joining Conflict. The remaining core members determined to make a name for themselves and secure Crystal Rank. They exceeded all expectations, and for most of the season held second place decisively.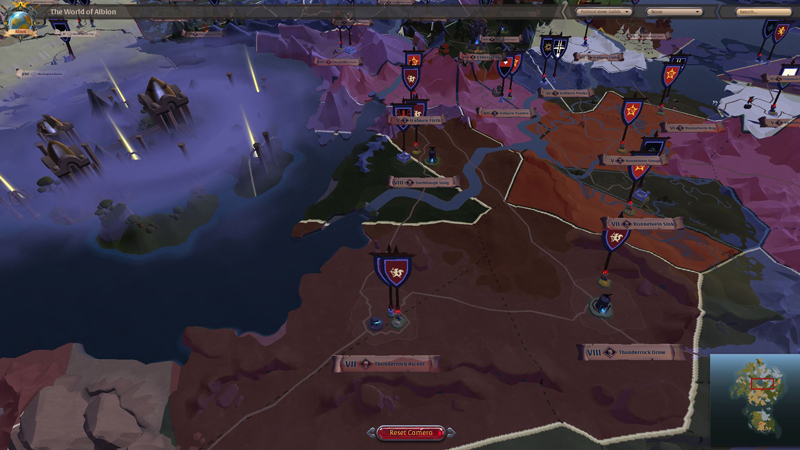 That is, until Polish powerhouse ScoiaTael came knocking on their door in the final week of the season. As longtime members of the POE (Partnership of Equals) alliance working hand-in-hand with Crimson Imperium Reborn, Hammer and Sickle, SUN and others, ScoiaTael had long been a respected guild – solid and consistent, but not top five. That all changed in season 10 as the hard work of being a loyal and steadfast alliance member paid off. POE put its might behind a very active ScoiaTael, helping them hold more territories and castles than they had ever held before. While Haendel and Black 0rder gained the majority of their Season Points through Crystal League victories, ScoiaTael gained them through world conquest. As the season went on, ScoiaTael climbed the ranks until the final week when POE and associates allowed them to take and retake alliance-held towers over and over, effectively draining them of their stored energy.
This allowed ScoiaTael to overtake Haendel in second place mere days before the end of the season. Haendel responded by recruiting dozens of 5v5 Crystal League players to fight under their flag during the final two days of the season. Sure enough, over the final two days of the season Haendel's Crystal League army came through, gaining well over 100,000 Season Points and pushing Haendel past ScoiaTael for the second-place victory... and bragging rights.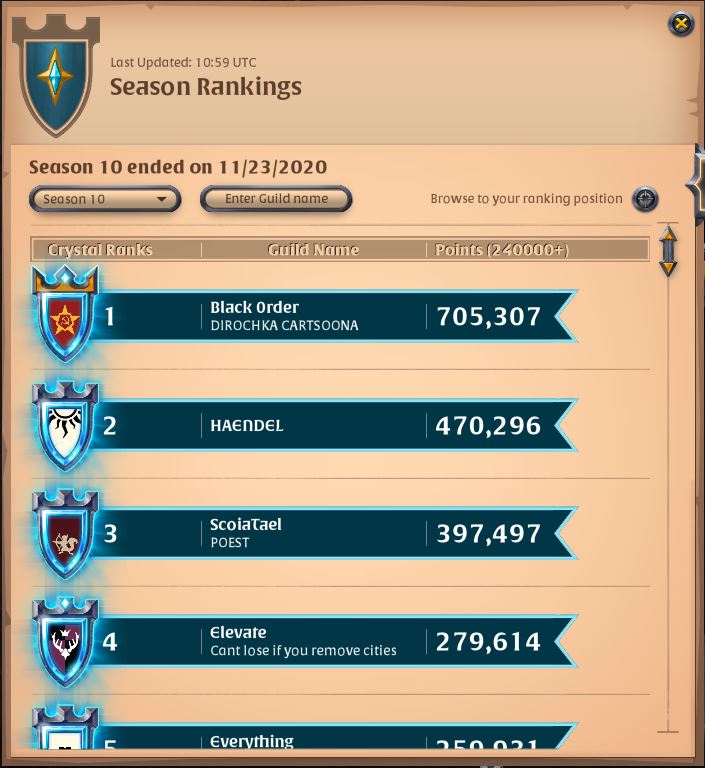 Looking to Season 11
Season 11 kicks off on Saturday, December 5, with numerous major changes and improvements including:
20v20 Crystal League Battles
Crystal League Point Rebalance and Daily Limits
Castle Scoring Timer Changes
World Boss and Raid Zone Improvements
Increased Minimum Distance Between Castles
We'll have much more info about Season 11 soon, including a Dev Talk and Season Rewards announcement, so stay tuned!
For the complete season schedule, see this forum post.