This news article was automatically parsed from the official Albion Online website.
Posted by PrintsKaspian (Source)
Albion Online's Tenth Guild Season starts on Saturday, August 29. Guilds that reach a high enough rank during the season can claim fantastic rewards including an avatar, avatar ring, and the fearsome new Goliath Horseeater mount!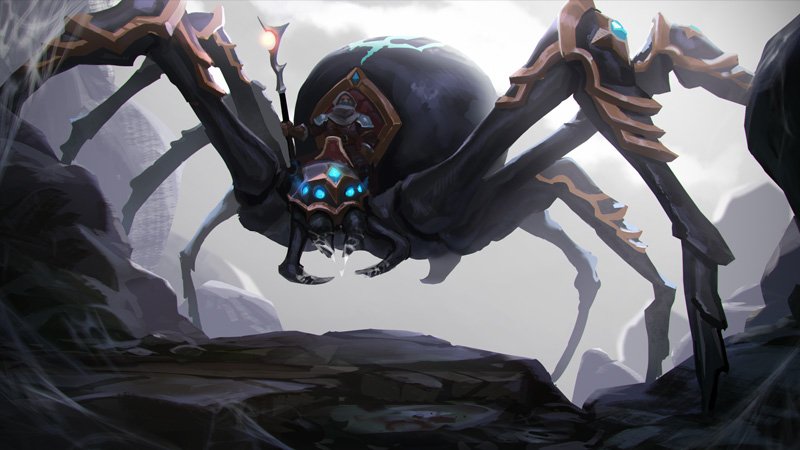 The Goliath Horseeater strikes fear into the hearts of other battle mounts with its powerful web, which can render them completely immobile. It also has AoE root and poison spells that slow and weaken enemy forces. This mount will be awarded to guilds who reach Silver Rank or higher during Season 10, with increasingly higher stats (and increasingly epic appearance) with each successive tier.
The winning guild will receive a statue among the past Guild Season winners in Conquerors' Hall, which since the Queen update can be accessed via all major cities. Qualifying guilds will also receive a Fame Bonus and furniture items, as listed in the tables below: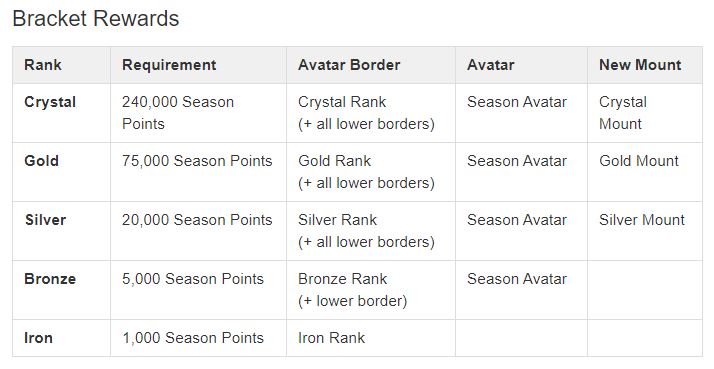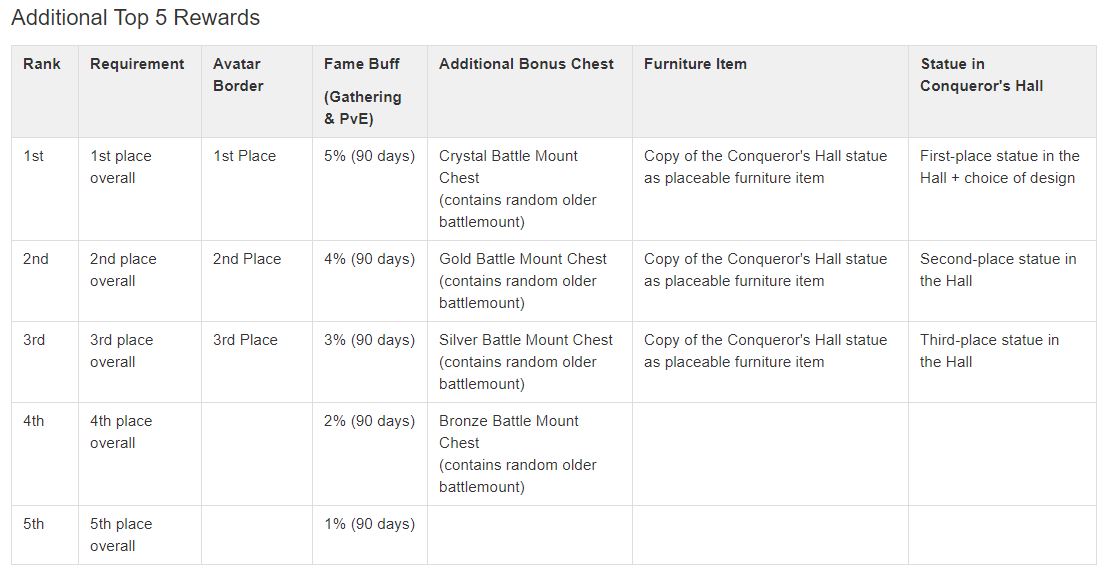 New This Season: Roads of Avalon + New Weapons
The launch of the Rise of Avalon update on August 12 brought numerous new features to the world of Albion. The Roads of Avalon are an ever-shifting road network accessed via the open world that allows guilds to place Hideouts away from the politics of the Outlands. Avalon lacks territories that give Season Points, but guilds can still choose to compete in other ways from an Avalon-based Hideout.
Additionally, the new line of fifteen Avalonian Weapons introduced with Rise of Avalon will have far-reaching effects on small- and large-scale battles alike, and will update the combat meta for both open-world territory battles and the 5v5 combat of the Crystal League.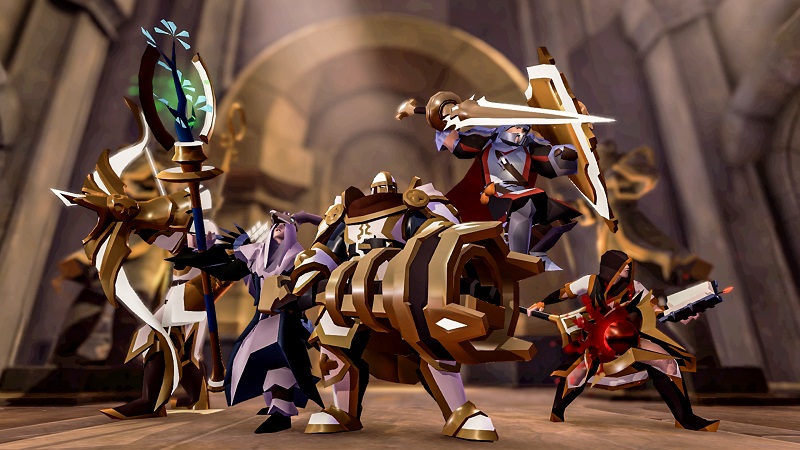 Gear up and prepare for a whole new season – and check out the full rundown of important Season 10 dates on our forum.