This news article was automatically parsed from the official Albion Online website.
Posted by PrintsKaspian (Source)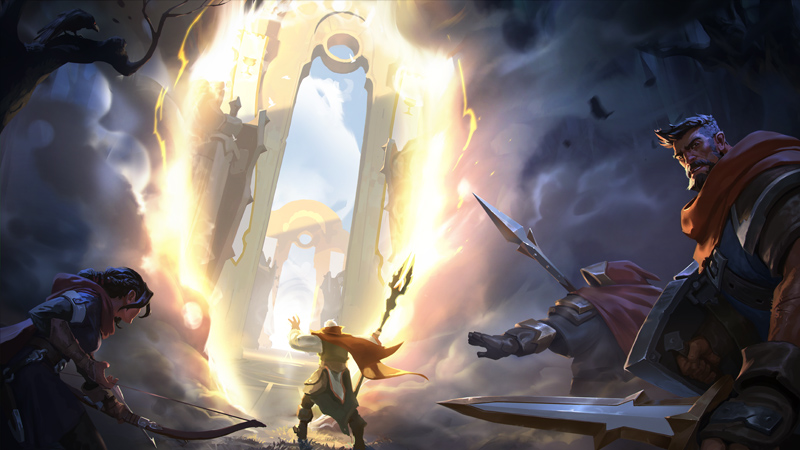 Today is the day: the Rise of Avalon update is finally here! This update brings massive new features and improvements to the world of Albion - and to mark the occasion, we've created a brand-new trailer:
Read on for more of what's coming with Rise of Avalon:
Explore an Ancient Kingdom

Enter the Roads of Avalon, a sprawling network of magical pathways that bring new opportunities for travel, transport, and combat. Explore the immense Wilderness of Avalon to find new treasures to claim and enemies to conquer, or place a Hideout and live away from the politics and turmoil of the Outlands.
Cleanse the Corruption

Corrupted Dungeons allow solo players to engage in challenging PvE and PvP in a fiery realm populated with demons, traps, and corrupted beings. Defeat enemies for treasure and Infamy, or invade other players to claim their Infamy for yourself and rise through the leaderboards.
Wield the Power of Avalon

Rise of Avalon brings fifteen Avalonian Weapons and three offhands, each with a unique new ability that brings new dimensions to solo, small-group, and large-scale combat. Defeat Avalonian foes to collect Avalonian Artifacts and unlock new crafting and combat nodes for this elite weapon line.
Additional Features and Improvements

Reworked Destiny Board PvE progression
New estimated Silver value display
Optional numeric spell countdowns
Improved crafting and cooking
Numerous Combat Balancing changes
Premiere Rogue Adventurer costume set
...and much more
For more details, check out the official update page or the official patchnotes.