This news article was automatically parsed from the official Albion Online website.
Posted by JudgeNutmeg (Source)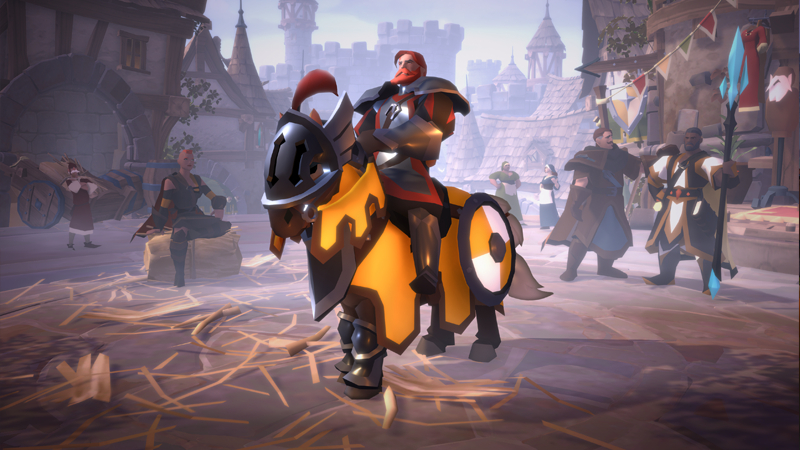 Albion is a land of fierce battles and hidden dangers, so make sure you bring along only the bravest of companions on your journey. Lucky for you, starting today, the brand-new Armored Pony skin is available from the in-game store! This premiere mount skin transforms your Armored Horse base mount into a plucky pony in shining armor, with a jaunty feather in its helmet and perfectly-fit armor that shows off your guild's colors for all to see.
Characterized by their pairing of maneuverability and defense, Armored Horses are consistently one of Albion's most-used mounts in medium and large-scale fights. The Armored Pony adds another option for those looking to upgrade their appearance while also showing off their guild.
Like all mount skins, once the Armored Pony is unlocked it can be used by all characters on your account. With the lands overflowing with battles, ride out on this trusty steed and claim glory for yourself and your guild!