This news article was automatically parsed from the official Albion Online website.
Posted by PrintsKaspian (Source)
The thirteenth patch of the Queen update is now live, bringing optimizations to the Arena system and more chances to find Solo Randomized Dungeons in blue and yellow zones. Here's what's new:
Arena Improvements
The overall Fame earned from an Arena win has been doubled, from 20,000 Fame to 40,000 Fame per player on the winning team. And to make the Arena more lucrative for healers, winning players in a healing role will now receive an additional Adept's Tome of Insight worth 10,000 Fame on top of the regular rewards.
Additionally, the Arena signup and notification UIs have been improved and streamlined, and clearly show the available daily rewards for each role. If you haven't played an Arena match in a while, or have yet to visit the Arena, now is the perfect time!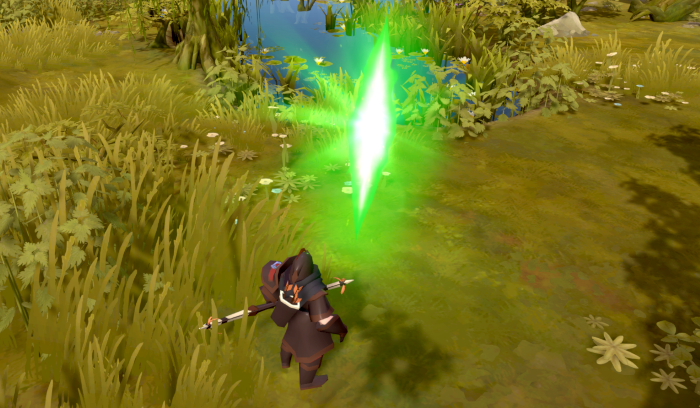 More Solo Randomized Dungeons in Safe Zones
In order to give beginner and intermediate-level players greater access to Solo Randomized Dungeons, the entrances of these dungeons in blue and yellow zones will now disappear a short time after the last player enters. Once a given entry portal is removed, a new entry portal is free to spawn elsewhere in the world. This will increase the overall number of "fresh" dungeons in these zones, giving newer players greater access to the full dungeon experience while still allowing players to run solo dungeons together and follow others into a dungeon within a reasonable time window.
Zerg Changes and More
Players waiting in a Smart Cluster Queue now contribute to the total Disarray headcount in the cluster for which they are queueing, while the overall curve for the Disarray debuff now accelerates more slowly.
Quality-of-life improvements now include a Destiny Board view prompt when a certain building type is not yet unlocked, plus improved descriptions for spells with scaled effects due to stacks.
As always, for the full details, you can check out the official patchnotes.