This news article was automatically parsed from the official Albion Online website.
Posted by PrintsKaspian (Source)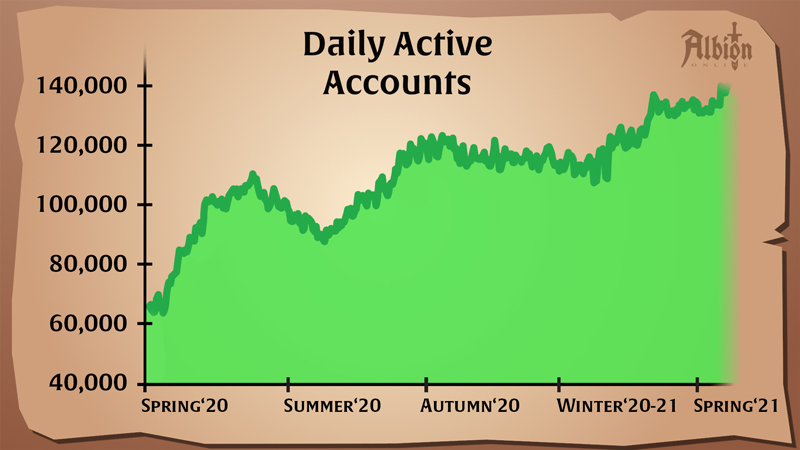 2020 saw Albion's population grow bigger than ever before, with Daily Average User counts increasing consistently throughout the year. Starting with the Queen Update in January and growing further during the worldwide lockdowns that followed, the population hit a new milestone nearly every month. The massive Rise of Avalon update followed in August, bringing a host of new features and two new languages to the game, and by September the Daily Average User count surpassed 125,000 players.
This trend continued into 2021, reaching a new peak of 135,000 players in February. Then, on March 17, the Call to Arms update went live, bringing a ground-up rework of Faction Warfare, completely revamped Hellgates, Loadouts, and much more. The combined influx of new and returning players with this launch pushed Albion's daily average population to over 140,000, and also saw some of the game's highest-ever numbers on Twitch and Youtube.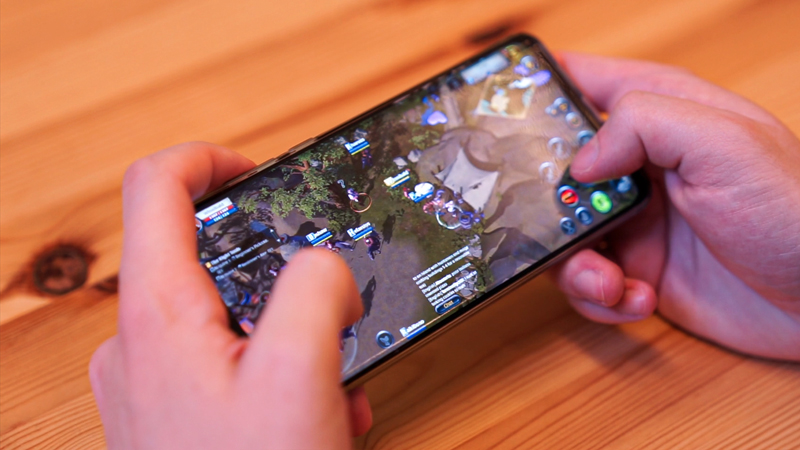 Looking Forward to 2021
So what's next for the world of Albion? First off, we're hard at work on the mobile version, and are putting the final pieces in place for the official Apple and Google store launches. We'll have some exciting updates soon on the mobile version, so stay tuned. And of course, we're already looking forward to the next big steps for the game, including our next major content update later this year, which will focus on improving and deepening Albion's open world.
To veteran and returning players, thanks for being part of the world of Albion and making it what it is today. And to new players, we would like to extend a warm welcome to the Albion community – be sure to visit our forum with any questions, and keep an eye out for new player video guides coming soon!