This news article was automatically parsed from the official Albion Online website.
Posted by PrintsKaspian (Source)
Patch 13, AKA the Rise of Avalon Balance Patch, is now live! This patch brings numerous changes to Avalonian mobs, big meta changes to combat balancing, a long-awaited quality of life improvement, and more. Here's what's new:
Updated Avalonian Mobs
Patch 13 improves the overall experience of Elite Dungeons, offering a more streamlined combat experience while fighting Avalonians while retaining the challenge of these high-level enemies. Most high-damage Avalonian spells can no longer be reflected, the Construct's "blind spot" has been removed, and the skills of the High Priestess, Crystal Basilisk, and Sir Bedivere have been updated to keep you on your toes.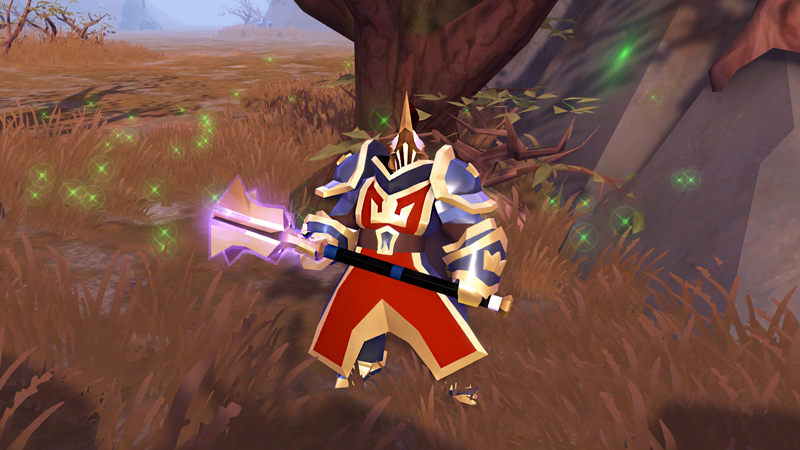 Keeping the Meta Fresh
This patch contains numerous changes to combat abilities across a wide range of weapons, armor, and equipment, with the primary goal of addressing the meta in small-scale PvP and Corrupted Dungeons. A new Mace ability, Guard Rune, has been added, the Guardian Helmet's Emergency Heal has been reworked as Emergency Shield, and several Battle Mounts have reduced cooldowns to keep them competitive in open-world combat.
Rejoice: The Use-All Button is Here
Free yourself from the tyranny of endless clicking, and use all your Silver Bags and Tomes with a single button click. Patch 13 introduces the Use All Button, perhaps Albion's most-requested feature of all time. If you missed the teaser trailer, you can watch it in all its glory here:
Additional Changes
Political View is once again available on the World Map
Updates to setting a Hideout as Home - details here
Fixes to the Estimated Market Value display
Improvements and optimizations to the mobile version
...and much more
As always, you can read the full list of changes in the official patchnotes.