This news article was automatically parsed from the official Albion Online website.
Posted by PrintsKaspian (Source)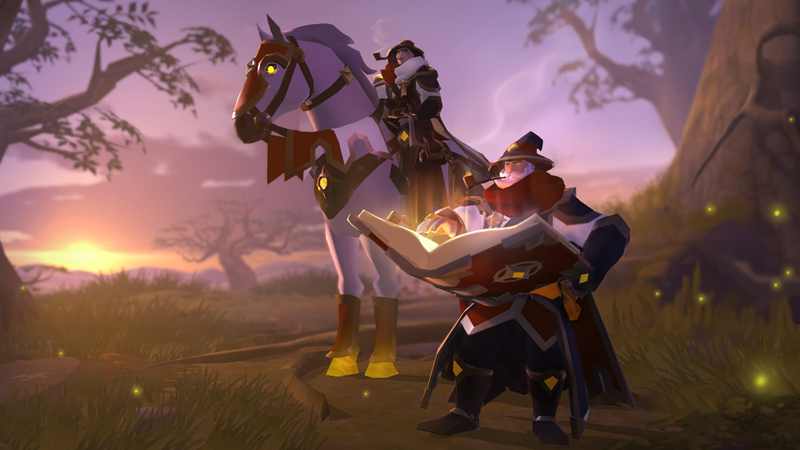 Albion's third premier costume set, the Mage Adventurer Bundle, is now available! This newest bundle includes ten vanity unlocks to give your character the look of a shrewd, battle-hardened mage. All the included items can be used on male or female characters, with unique looks (and even unique voices) for each.
Like the Rogue and Knight Bundles, this new bundle also includes an Armored Horse Mount Skin with a matching theme. On top of that, it also includes guild versions of the Mage Adventurer hat, armor, cape, and mount skin that allow you to show off your currently active guild logo and colors.
The centerpiece of the Mage Adventurer Bundle is the Spellbook, a main-hand costume weapon. The Spellbook uses the primary weapon slot, and like all other vanity weapon items with unique spells, its spells can be toggled on or off with a special button next to the spell icons.
Magical Fireworks: