This news article was automatically parsed from the official Albion Online website.
Posted by PrintsKaspian (Source)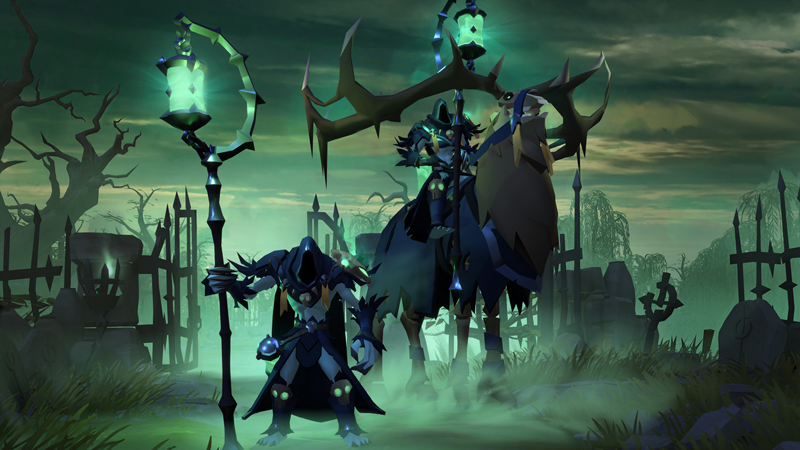 As the Albion summer draws to a close, and with the cold nights of fall not far off, it's time to think about your outfit for the season. Well as luck would have it, right now you can enjoy a massive discount on the chilling Keeper of Souls Vanity Bundle until August 31!
This premiere bundle comes not only with a full costume set and a macabre mount skin for your Giant Stag or Moose, but also includes the Phylactery of Souls, a costume weapon in the form of a large lantern-topped staff that gives off an otherworldly blue-green glow, striking fear into your opponents as you approach.
In total, the Keeper of Souls Bundle includes the following vanity skins:
Keeper of Souls Cowl
Keeper of Souls Armor
Keeper of Souls Boots
Keeper of Souls Cape
Phylactery of Souls costume weapon
Keeper of Souls mount skin for your Stag or Moose base mount