This news article was automatically parsed from the official Albion Online website.
Posted by PrintsKaspian (Source)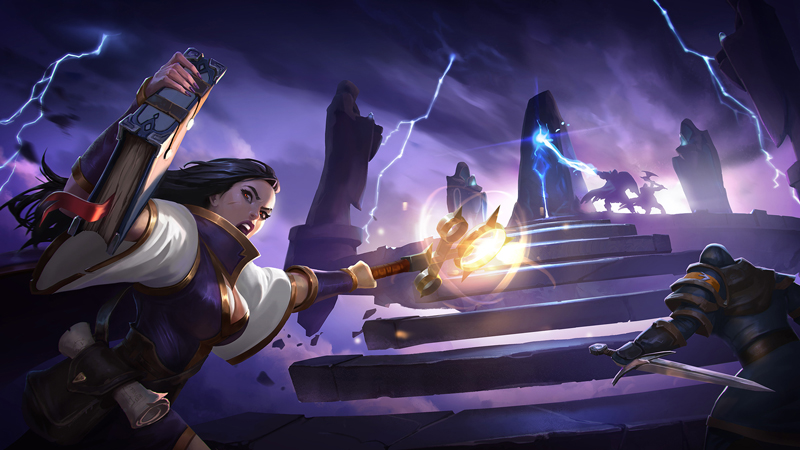 The Offseason Crystal Tournament took place this past weekend, with intense matches and incredible play throughout. Saturday's Quarter-Finals saw Team Achtung and Flat 8 Gang eliminated, leaving PMA, Onetricks, 2EZ4MG, and June Esports to face off in Sunday's Semifinals. 2EZ4MG and June Esports won their respective brackets, and faced off in the Best-of-5 Grand Final. In one of the closest high-level matchups in Albion's history, each team won two matches to force a fifth round.
The decision came down to the final few seconds, where June Esports, after mounting an incredible comeback from a 17-70 deficit, won 13-0. Here's the incredible final round:
Congratulations to BEANED, Goof, EricWer, watano, and Karvinen of June Esports on this remarkable achievement!
Final standings of Sunday's matches: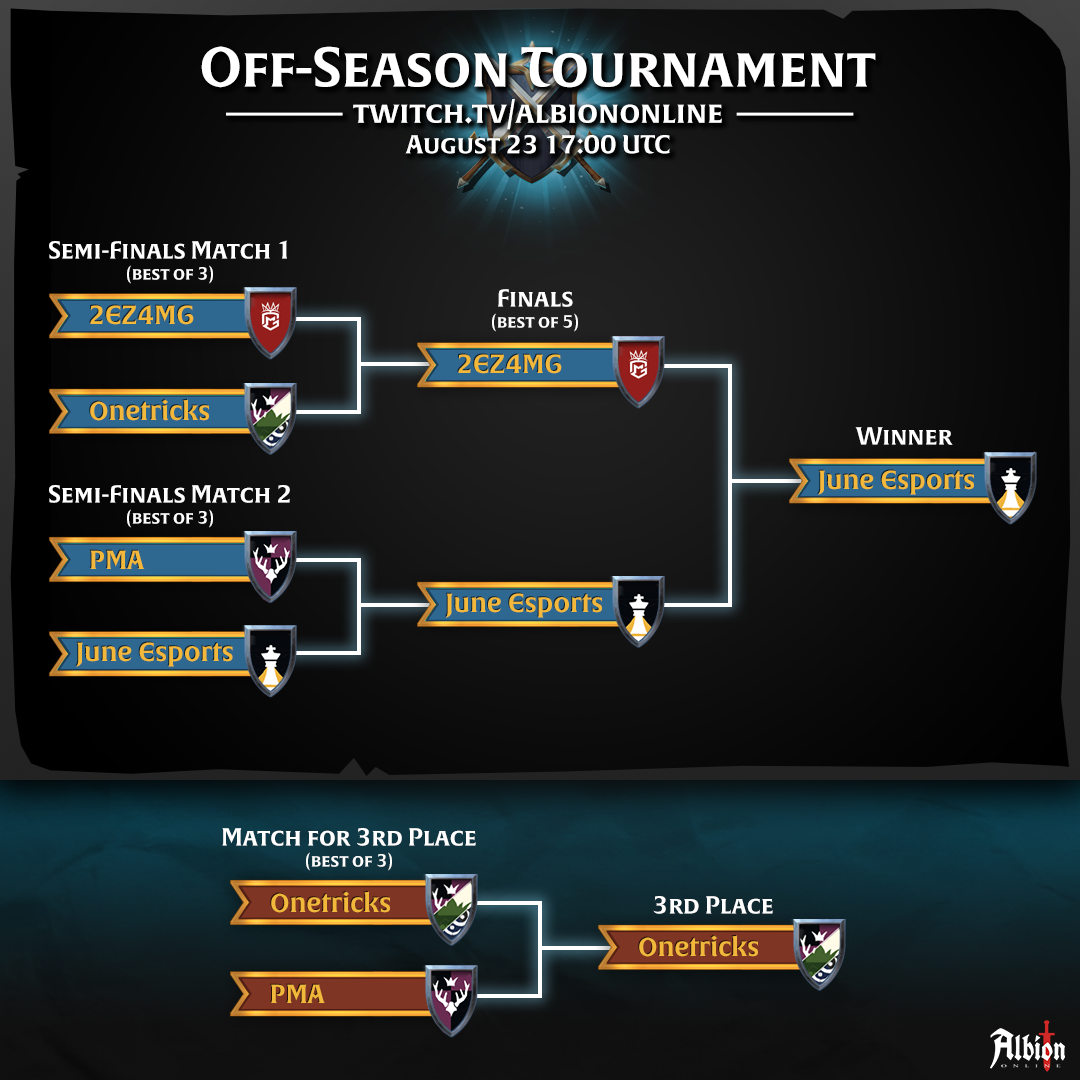 Complete VOD of the Semi-Finals and Grand Final:
Congratulations to all six teams on making it to the highest echelons of 5v5 warfare in Albion!