This news article was automatically parsed from the official Albion Online website.
Posted by PrintsKaspian (Source)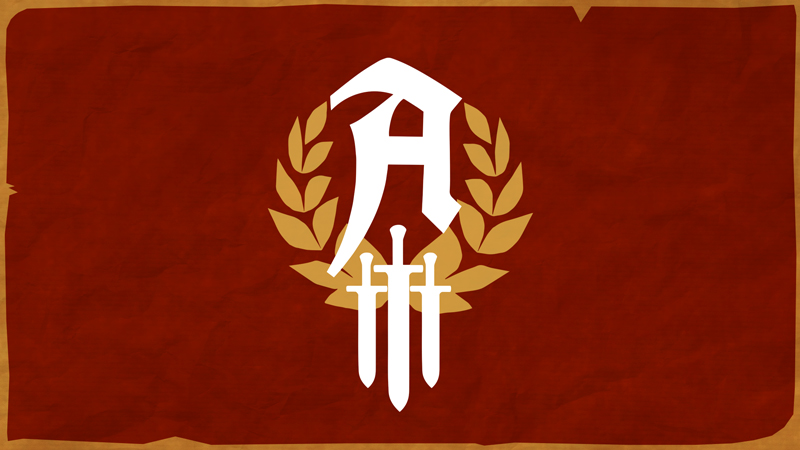 It's been three years since Albion Online's official launch... and while it's certainly a good time to take a look back at everything that's happened since then, it's an even better time to celebrate! Log in now and enjoy a week-long Fame Boost, free fireworks, and a classic Keeper Dungeon from Albion's beta.
The Mists of Albion Are Back
What better way to celebrate another year in the world of Albion than a Fame Boost? Between now and maintenance on July 24, get 25% additional Fame for all ingame activities.
Here are the details:
At the end of maintenance on Friday, July 17, the Mists of Albion buff will be automatically enabled for all players
This buff automatically grants an additional 25% Fame for all activities
The buff does not apply to Fame earned via PvP kills and Tomes of Insight, and does not boost the rate at which Challenge Points are earned
The Fame boost ends at 10:00 UTC on Friday, July 24
With the Rise of Avalon update coming in August, now is the perfect time to level up your combat, crafting, and gathering!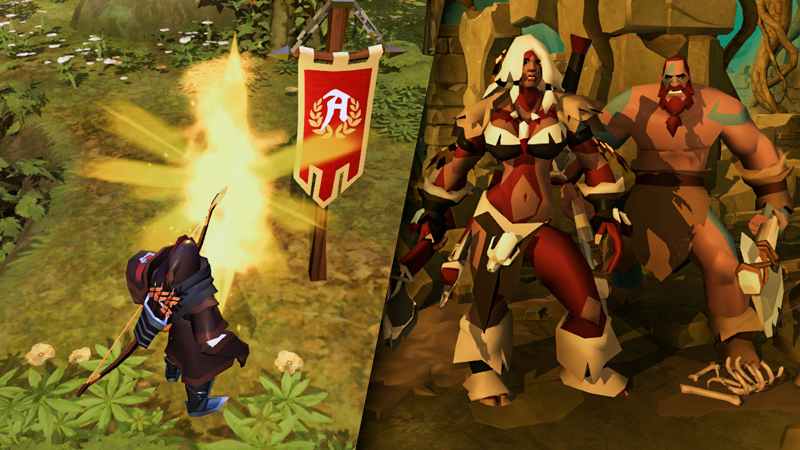 A Classic Returns
From now until July 31, you'll have a chance to revisit the Defenders of the Past dungeon, a classic Keeper dungeon from Albion's beta. This dungeon has retained its classic terrain and enemy layout, and has been updated with current shrines, loot, and rewards. In addition, those who complete this dungeon will have a chance to score the brand-new Red Anniversary Banner.
Here are all the details:
Defenders of the Past will spawn randomly in T4-8 zones in both the Royal Continent and the Outlands
The dungeon will spawn in both solo (green) and group (blue) versions, with enemies and loot balanced accordingly
The dungeon entrance will appear as a portal flanked by Anniversary Banners
The final boss chest will give a chance to receive the Red Anniversary Banner along with other loot
This limited-time dungeon will only be playable until July 31 at 10:00 UTC, so head out into the open world and revisit a unique piece of Albion's past!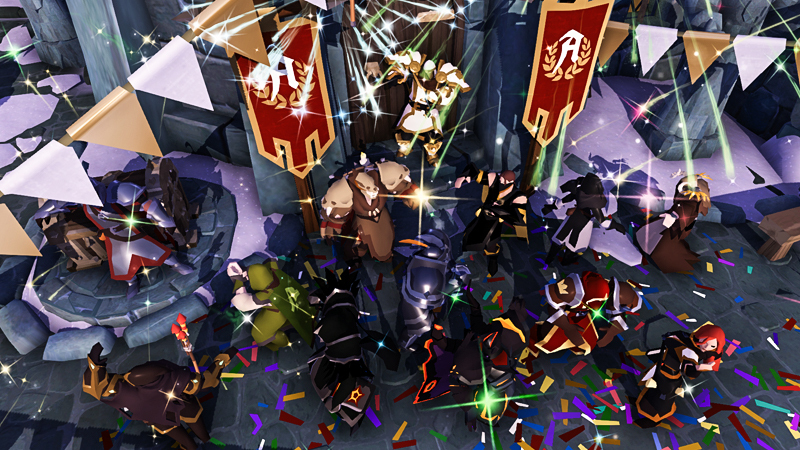 Decorations, Fireworks, and a Forum Contest
Albion's cities have been decked out with special anniversary decorations – and to help celebrate, we've sent red, blue, and yellow Anniversary Fireworks to all players. Just log in between now and July 31 at 10:00 UTC to receive an in-game mail with your rewards. (Note: the mail will only be sent to characters created before July 17.)
And last but not least, we're running a "Strike a Pose" contest over on the forum. Get decked out in your best armor and costumes, find your favorite ingame spot, and get creative, and you could win fabulous prizes! Prizes will be given for the best solo, group, and guild entries.
Remember, the Fame Boost and forum contest end on July 24 and the classic dungeon and free fireworks end on July 31, so log in today and join the celebration!