This news article was automatically parsed from the official Albion Online website.
Posted by PrintsKaspian (Source)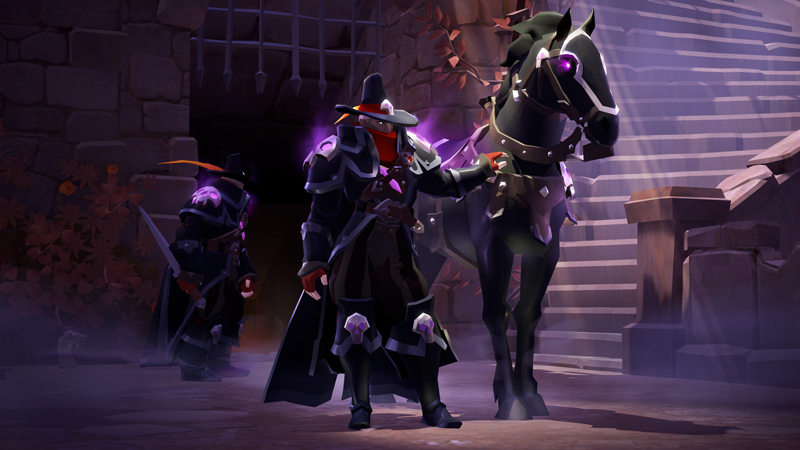 The new Demon Hunter Vanity Bundle is here! This premiere bundle is available in the ingame store, and includes a full costume set plus a matching mount skin for your Riding Horse.
The bundle includes dark, intimidating costume skins for your character's head, cape, armor, and shoe slots, with distinctive dark leather and steel buckles and skull-shaped epaulets with an eerie purple glow. It also includes a matching Riding Horse skin with black fur, studded-steel accents, and glowing purple eyes to light up the night.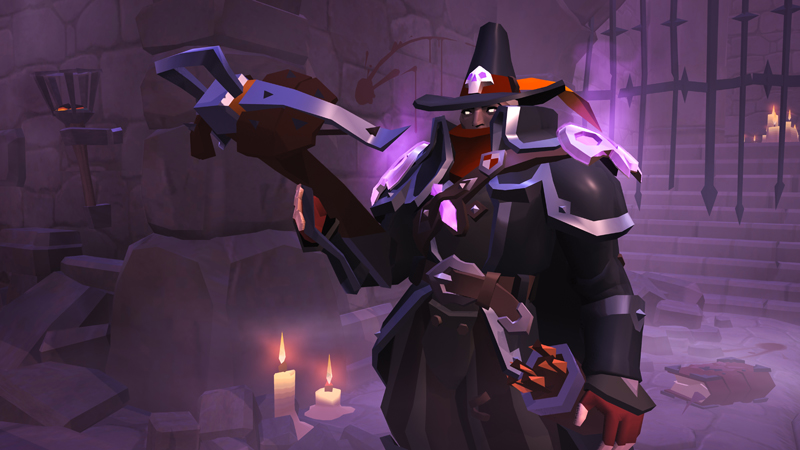 The Demon Hunter Bundle includes the following vanity skins, which work on male and female characters alike:
Demon Hunter's Hat
Demon Hunter's Coat
Demon Hunter's Boots
Demon Hunter's Cape
Demon Hunter's Horse
As with past bundles, you can use all costume and mount skins with all characters on your account, and they are never lost or destroyed. All items will be unlocked in the ingame "Appearance" menu after purchase.