This news article was automatically parsed from the official Albion Online website.
Posted by Evoque (Source)
We are just one week into our first GvG season, and have already borne witness to countless smaller and bigger clashes as guilds fought against Albion's magical might - and defended their claims for resource territories against other guilds.
Show us your might
Anywhere, from the most dangerous areas of Mercia, to the relative safety of the Royal Continent, small skirmishing groups clashed, bigger groups tried to outmaneuver their opponents and zergs clashed into each other, wrecking total and utter mayhem. Thankfully, some brave souls recorded some of these exciting battles for us all to see:
Collateral damage
What kind of carnage did the opening week do to the guilds' armories? Check the graphic below: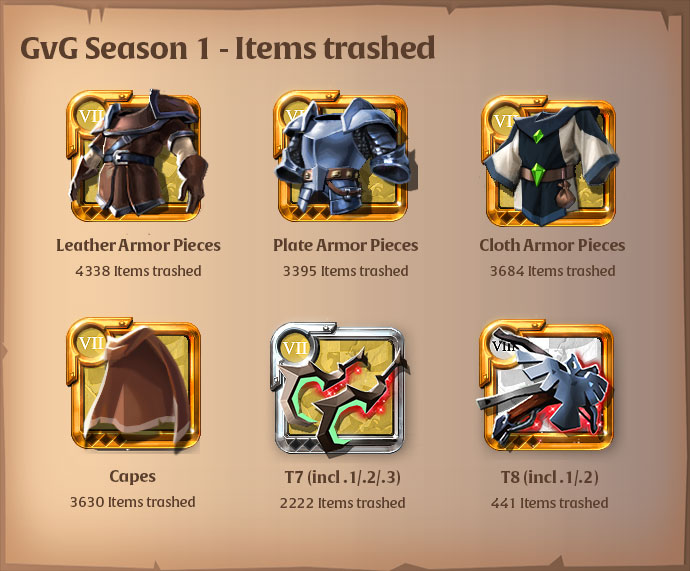 Forces to be reckoned with
We are just one week into our first season, but are ready to do a first tally. Who has claimed the most points so far? Can they keep this up?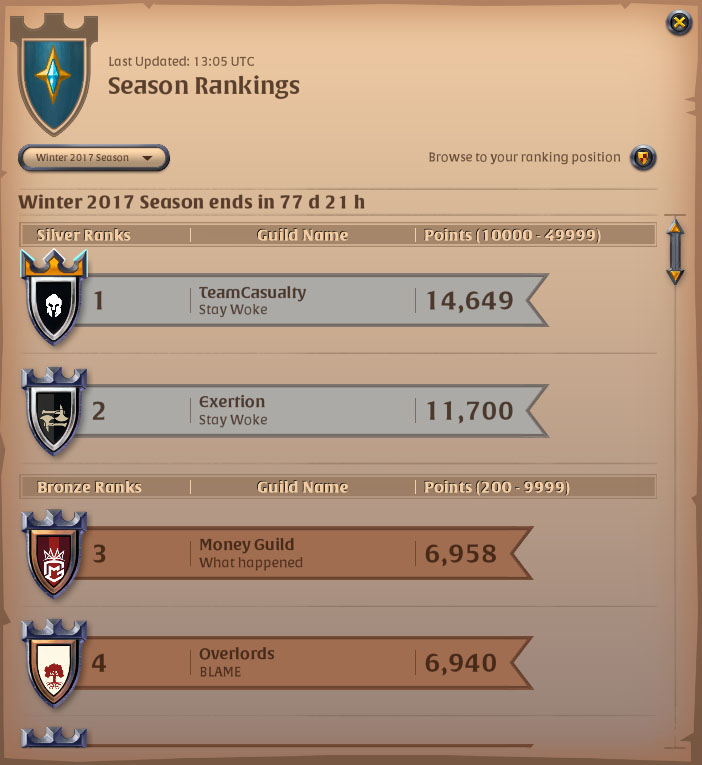 If you want to know more about how exactly the GvG Seasons work, you can read a detailed breakdown of Game Designer Monochrome here.