This news article was automatically parsed from the official Albion Online website.
Posted by UrzakeFrostgard (Source)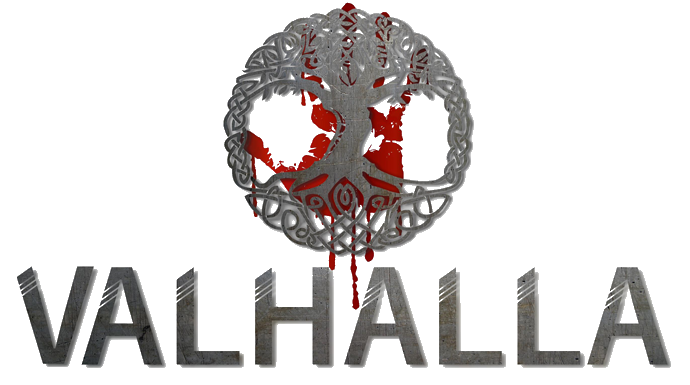 A lot of guilds come and go, but ever so often there are guilds that stay and leave their mark in Albion Online. One of these guilds is the Brazilian/Portuguese guild Valhalla. I met with one of the guild's Right Hands, Voille, and together we talked about the trials the guild had to overcome and their goals for the future. Enjoy!
Valhalla Rising
Germano, the guild leader of Valhalla, started playing Albion Online while the game was still in its Alpha phase. At that time the meta was still developing and guilds tried to find the right setup for themselves. Germano realized that a lot of the Brazilian guilds were heading towards dictatorship-like internal systems, a kind of change he did not like. As the last stress test before the Closed Beta began, he decided to create his own guild with flat hierarchies that would be known for the ambitions of its members rather than headlines about the guild leader.
Initially, Valhalla was a pure Brazilian guild but with the start of the Final Beta, they decided to merge with allied Portuguese guild Lusitani. Voille, ex-leader of Lusitani, elaborates: "Our countries share the same language and our guilds were already working together really closely since the previous beta, so this step was the best option for both of our guilds. Even while we are living on different sides of the Atlantic Ocean, in Valhalla we feel like brothers!"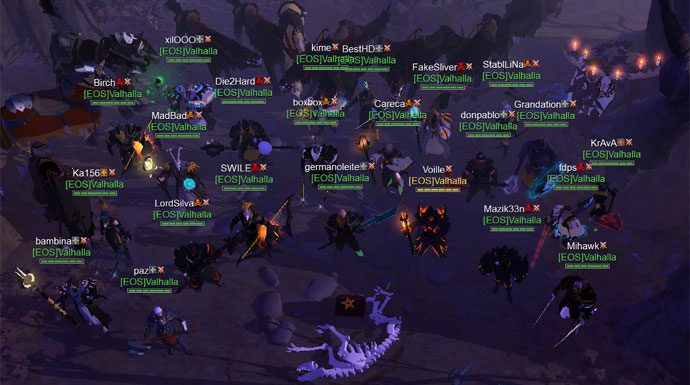 Germano's Council
Valhalla is ruled by Germano's council. Besides Germano, his two Right Hands BiiN and Voille, and the guild's Warmaster Bacharel are part of this council. Together they resolve smaller isuses themselves and involve the rest of guild if the decision has a bigger impact on everybody. Together they make sure that the guild's decisions are good for every single member, and not just for the leadership.
As the guild is split into two time zones, both Right Hands rotate in leading the guild and supporting Germano with his tasks. "We ensure that our guild stands in for our values whenever we play, regardless of the situation: Stand and fight no matter against whom. We are like Vikings, so we always fight without fear while having only the victory in our minds!" Voille expounds and he adds: "But we are not doing all the work alone. I want to use this opportunity to thank our officers Theus, LordSilva, Mihawk, Swile, Newgate, Lipaulo, and Cereca for their dedication and the effort they put into our guild. Thank you!"
ENVY and the ZERG
Given the guild's creation date, Valhalla already fought many battles in the world of Albion. While some of them happened more or less by coincidence, there are a few guilds Valhalla fought in long lasting wars. One of these guilds, or better said alliances, was the ENVY alliance in the last Beta.
In the beginning of the Closed Beta, Valhalla was allied with Glaficom and Retribution until both guilds left the alliance to join up with ENVY and take on Nilfgaard. To everyone's surprise, they also declared war on Valhalla. Thus began the conflict between ENVY and Valhalla over the territories north of Dauntensea.
One of the highlights of the war was the battle at Gloomwatch. Prior to this battle, Valhalla had no allies on their side. But as luck would have it, another guild was also at war with ENVY: Echo of Silence. Bonding over a common enemy, they teamed up at Gloomwatch and emerged victorious! Making this feat more impressive: Valhalla and Echo of Silence were not in an alliance at the time, and had to be very careful to not hurt each other during the battle.
Following up their victory, Valhalla and Echo of Silence officially teamed up in the ZERG alliance. They kept up the war with ENVY for months, improving their skills and strategies on the go. "Our war against the ENVY alliance was the hardest but best competition we had since we play Albion," Voille explains. "We had so much fun and so many epic battles against them. It is sad that this Beta Test we have close to no interaction with them besides some occasionally Open PvP here and there…"
As their alliance continued, Valhalla and Echo of Silence have grown to become very close allies. Voille tries to explain the success of their alliance: "We share the same passion for the game and the Open World PvP with them. We know that none of them would ever run from a challenge and that they would fight regardless the odds. We have an extremely high level of trust in Echo of Silence and both of us are highly confident in our abilities, which is definitely one of the reasons for our combined success. Together, we have great plans for the future."
V For Vengeance
Another guild Valhalla names as one of their rivals is Vendetta. Unlike the conflict with ENVY, this rivalry was born from a personal grudge. Vendetta betrayed the Brazilian-Portuguese guild twice and after the second time Valhalla took it personally.
The first betrayal occurred shortly after the war between Valhalla and the ENVY alliance first broke out. Vendetta offered Valhalla helping hand, which they gratefully accepted. However, Vendetta soon formed a peace treaty with ENVY and sold them one of their territories, giving ENVY the opportunity to directly attack Valhalla.
The second betrayal happened after the start of Final Beta. Both guilds had settled down with their main bases close to each other, and Vendetta offered Valhalla a new peace treaty. Vendetta waited for Valhalla to be tangled up with another conflict, only to attack them from behind and pushing them back for quite some time. This caused a war between Valhalla and Vendetta, which eventually ended as Valhalla successfully reclaimed their lost territories.
The conflict between both guilds has come to a halt, as Vendetta reduced their activity in game, but for Valhalla the war against them is far from over!
Less Competition, More Time for Experience
In their opinion, Valhalla is not facing as many challenges right now as they did in the first Closed Beta. Nonetheless, they still find the Final Beta valuable as they had to restructure and reorganize the guild into their current system, after some players had left the guild when Final Beta began. Those changes ended up making the guild stronger than ever!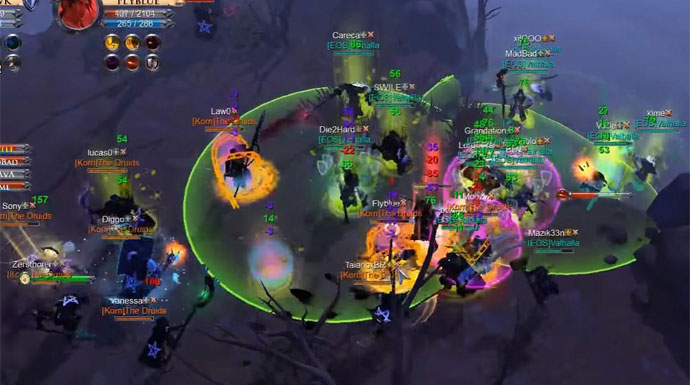 Still, even with less competition, Valhalla had quite some awesome fights during this Beta, e.g. the Hide & Seek Holiday Event or their Open World battles against The Druids. Further, they also took the time to accomplish some of their other goals. "At the end of the day, this Beta was a success for us and all about learning and improving our guild. The result of our research about the game will help us a lot in accomplishing the goal we have set for ourselves with the release of the game: To be one of the strongest guilds in all of Albion, leaving our mark in the history of the game and to create a legacy that can never be erased," Voille states the goals of his guild.
Currently, Valhalla is taking a more relaxing approach to the game, allowing their members to recover themselves for the release. Regardless, many of them keep fighting, such as fdps who just won the Battle Royale tournament this Sunday, January 29.
"No Fun When They Run!"
The members of Valhalla are eager to show everybody what they have learned and they intend to take their legitimate place among the strongest of Albion's guilds. For the end of this guild spotlight we have a clear statement and a request from Voille:
"I would like to thank all of our guild members for their dedication and loyalty. You are the heart and the strength of our guild: Big, big, big thanks to all of you! I also want to thank Echo of Silence for their friendship and their continuous support! Valhalla and our Vikings are here to stay… and all we ask from our foes and anyone that crosses our way is to stand and fight. If you run, you will just die tired!"
What are your experiences with this week's featured guild? Share your thoughts and your opinion on Valhalla with us in the comments below or on our forums!