This news article was automatically parsed from the official Albion Online website.
Posted by PrintsKaspian (Source)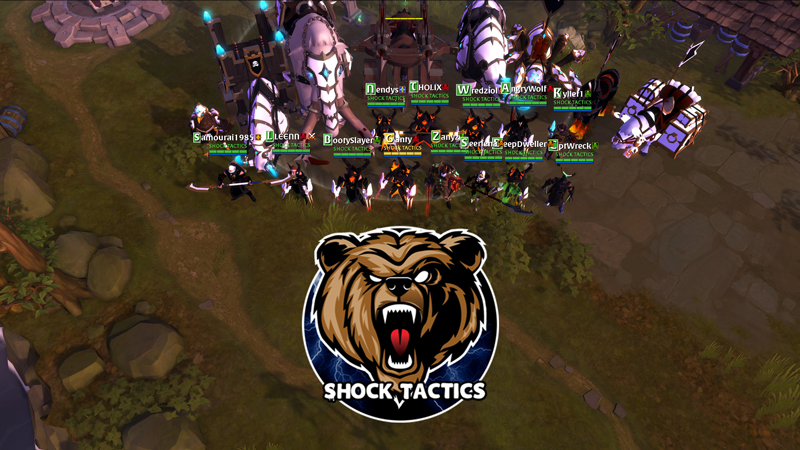 Guild name: Shock Tactics
Alliance: None
Guild leader: Ganty
Founded: June 2020
Members: 25
Primary language: English
Tell us about your guild. What sort of activities do you focus on? What sort of members are you looking for?
Shock Tactics is an EU guild focused on small-scale content: open-world fights, dungeon diving, ganking, Hellgates, and more. We love taking outnumbered fights and pushing ourselves to the limit. People started noticing us after we began getting huge kills and taking regular fights with larger groups. Our members are experienced, PvP-focused players, and anyone looking to join should have good knowledge of the game, be willing to learn, and most importantly, have a very positive attitude.
You can find a good mix of our content in this video:
Where in Albion are you based? What regions do you focus on?
We're mostly based in the Royal Continent, doing Faction Fights and ganking. When we do venture to the black zones, it's usually from Martlock.
Do you have any particular rivalries with other guilds?
At the moment we have no serious rivalries, but we'll take a fight with anyone if we believe there's a chance we can win. The Royal Continent provides some great fights with other small-scale guilds, and Faction Warfare has provided some epic battles for us as a 10-20 man group taking on outnumbered fights.
What were some of your most memorable battles?
Every week we manage to find epic fights. Some of our favorites come from dungeon diving or fighting as a 2-man group. These can be extremely challenging, but it feels amazing to win and the rewards can be huge! We often go out as a double DPS combo and take most of our fights inside dungeons.
We recently intercepted a huge 50+ man ARCH transport caravan. We were 11 players and decided it would be fun to take the fight. We killed a lot of their team and the whole group decided to run from our much smaller group.
What does your guild do for fun?
PVP, simple as that! Most evenings we're either dungeon diving or putting together Faction groups . We gank people as a way of earning silver and then we spend it on huge gear to have fun with.
What are your goals for the future?
We will always be a small guild, and we make the most of whatever content we can get involved in. Faction Warfare is something we really wish to focus on, and aim towards earning all rewards available and being top in the rankings!
We also wish to get heavily involved in 10v10 Hellgates and become serious competitors.
Other than that, we'll continue to take huge fights and make sure everybody in Albion knows the name Shock Tactics.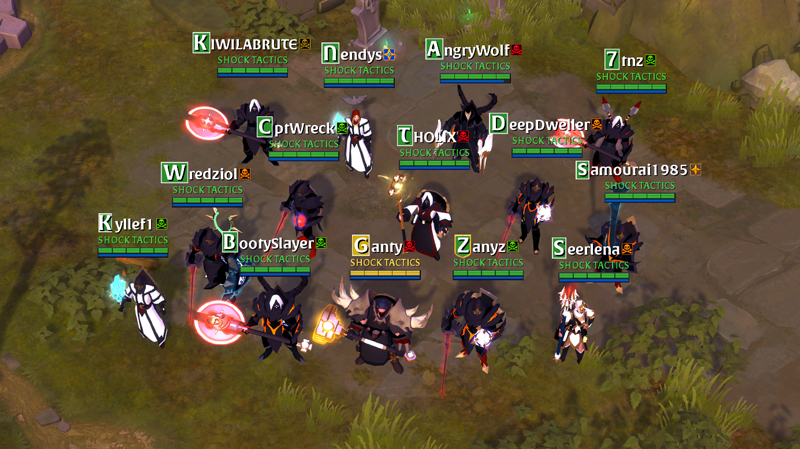 Anything else to add?
Although we're a very tight-knit group, we're a friendly bunch of people! Stop by our YouTube channel and say hello.
Check out Shock Tactics in action:
Taking massively outnumbered fights and baiting huge groups inside dungeons:
Killing battle mounts and command mammoths transporting huge amounts of gear:
Recent success in Hellgates with Realmbreaker POV: