This news article was automatically parsed from the official Albion Online website.
Posted by PrintsKaspian (Source)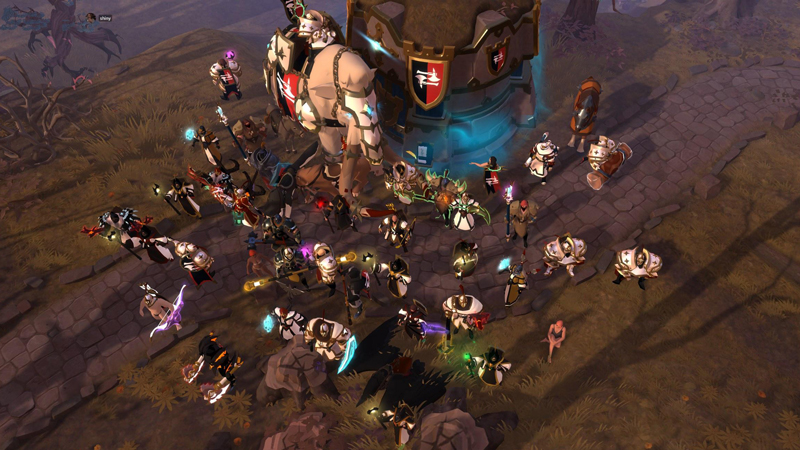 Guild name: Rogue Natives
Alliance: POE
Guild leaders: Elronia
Date founded: February 2020
Members: 170
Primary language: English, with Spanish and Arabic communities
Tell us about your guild. What sort of activities do you focus on? What sort of members are you looking for?
Rogue Natives is a guild that has been around for a few seasons now, but is only just now starting to become widely known. The reason for this is something that we are quite proud of - this guild was started by a group of 5 complete newbies who spent their time farming group dungeons, and has been built up organically into a true ZvZ fighting community.
It's been a long and at times difficult road, which has seen us do it all! From forming our own alliance, to living in the Roads, then starting to get more serious about ZvZ with various alliances before being invited to join POE by Syndic. We've not looked back since, and are always on the front line right next to CIR, Galahad, Vibez and Dutch Squad. We take people right off the boat, so to speak, and have an excellent track record in building up new players into ZvZ monsters.
Where is your guild primarily located? What regions in Albion do you focus on?
While we've seen a bit of every corner of Albion, our main Hideout is based in Rivercopse Path which is an excellent spot with plenty of money-making opportunities.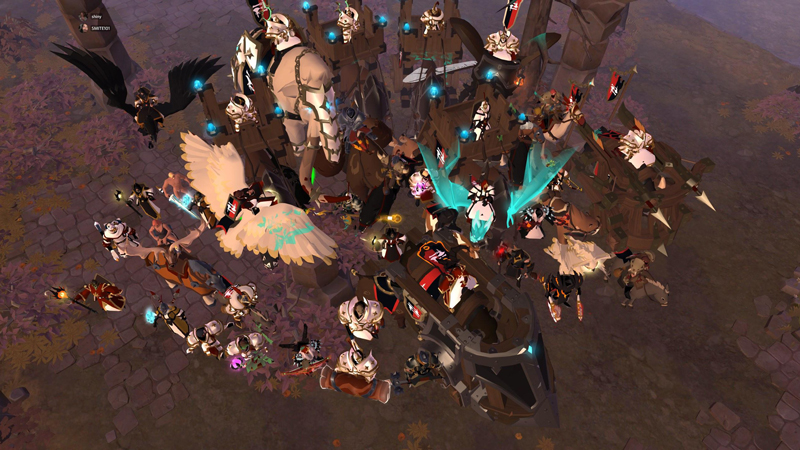 Do you have any particular rivalries or ongoing quarrels with other guilds?
We love everyone! The guilds that we fight day in day out; Elevate, Homeless Crew, Black 0rder, Clubhouse certainly have our respect for turning up and providing content. Without someone to fight this game would be pretty boring… So keep those numbers coming!
What were some of your most memorable battles/activities?
There have been a few. The fight for Roads Hideouts: we unfortunately lost a T7 zone to Anatolian Tigers but did manage to settle in a T4 zone. We had to defend that zone a few times which was a different sort of ZvZ but still a lot of fun. SLOTH V ARCH fights in R3 static were great – pretty much a suicide run with the aim to see how many ARCH we could take out before we died. Finally, the first time Syndic called for us was certainly an experience. There's a very good reason why POE are #1.
What does your guild do for fun?
Fight! We do at least two ZvZ timers a day, sometimes up to four. All other content that we do as a guild supports this objective.
What is your guild's approach to the game? Do you have any sort of overarching philosophy?
We absolutely consider ourselves a ZvZ Community - it can be exceptionally hard to continue to perform on the ZvZ stage in Albion, and it burns a lot of guys out quite quickly. Our guild is set up and focused to counter that burnout as best we can whilst still striving to be a force.
What are your goals for the future? What is your ultimate goal in the world of Albion?
A short term goal is a consistent, solid second ZvZ party. We've been hovering close to this for a while now, and we hope that this Spotlight will give us a push past this goal. If you like what you've read… come see us!
Anything else to share about your guild?
If you see Sarufel low on HP, be ready to loot him. Dude's a walking Silver Piñata.
Check out Rogue Natives in action:
Latest S12 ZvZ compilation:
S12 small scale/Ganks/PvE:
S11 ZvZ Compilation: