This news article was automatically parsed from the official Albion Online website.
Posted by PrintsKaspian (Source)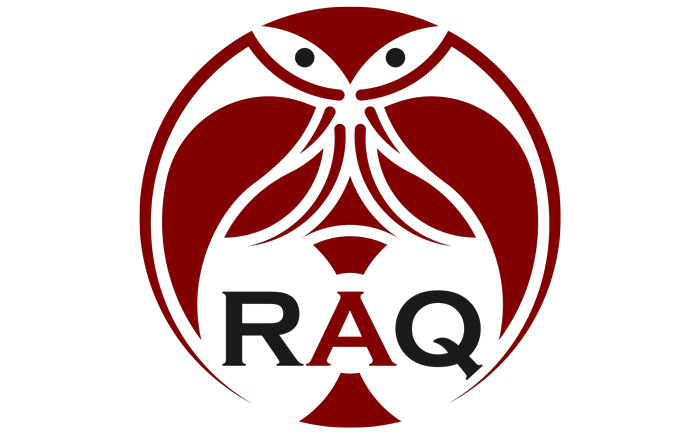 Guild name: RAQ
Alliance: THE KING IS BACK
Guild leaders: Pliz
Date founded: November 2019
Number of members: 250
Primary language: Russian
Tell us about your guild. What sort of activities do you focus on? What sort of members are you looking for?

RAQ is a young and rapidly developing PvP guild, the main focus of which is ZvZ. But we also do not exclude such aspects of the game as PvE and of course PvP in other manifestations, though to a lesser extent. We can't boast such a long history as the majority of guilds in Albion, but over the period that we've existed under the tag RAQ, we've managed to assemble a large and experienced team.
Those who love big events in the ZvZ format will enjoy our guild. If you are ready to participate in huge battles and will not burn out from a possible defeat, then we will be glad to see you in our guild.
Where is your guild primarily located? What regions in Albion do you focus on?
After Queen, we decided to settle in Thetford. We're excited for this next season, we expect a lot of opportunities to fight every evening.
Do you have any particular rivalries or ongoing quarrels with other guilds?
We have a slightly different philosophy, we do not have personal enemies. Rather, we are looking for guilds and alliances you can compete with and this works in the opposite direction, we are always ready to give a battle to those who want content. True, in Albion there is always some sort of war between guilds who speak the same language. We are not adherents of this direction, but unfortunately not all Russian Guilds agree with us. But we don't like this drama, we are primarily interested in a good fight and the pleasure of playing.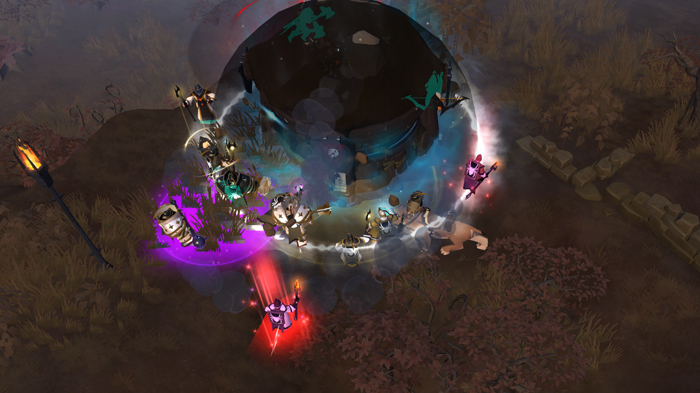 What was your most memorable battle?
We are a young guild, but already in such a short time we've managed to participate in many battles. One of our most recent battles was one of the best: a fight for a Hideout against ARCH. It lasted almost 20 minutes, the alignment of forces was not in our favor, and we lost but still had fun. I think these are the kind of fights that inspire players.
As 90 people, we were able to kill almost 300:
https://albiononline.com/en/killboard/battles/63228770
https://albiononline.com/en/killboard/battles/63228790
The fight was so long that the killboard was divided into two parts. We were helped by our Polish friends from Art of War, consisting of 40 people. Final Order helped ARCH with 60 people.
What does your guild do for fun?
Besides the fights in Albion, we have a lot going on. We have a lot of members who are comfortable playing together, and are happy to do anything, because the main thing in Albion is the company. We are one of the few Russian guilds who can gather more than 100 people online each evening, so almost all participants can find the content that interests them.
What is your guild's approach to the game? Do you have any sort of overarching philosophy?
The philosophy of our Guild is: "Set a goal, go the distance. The rest is details."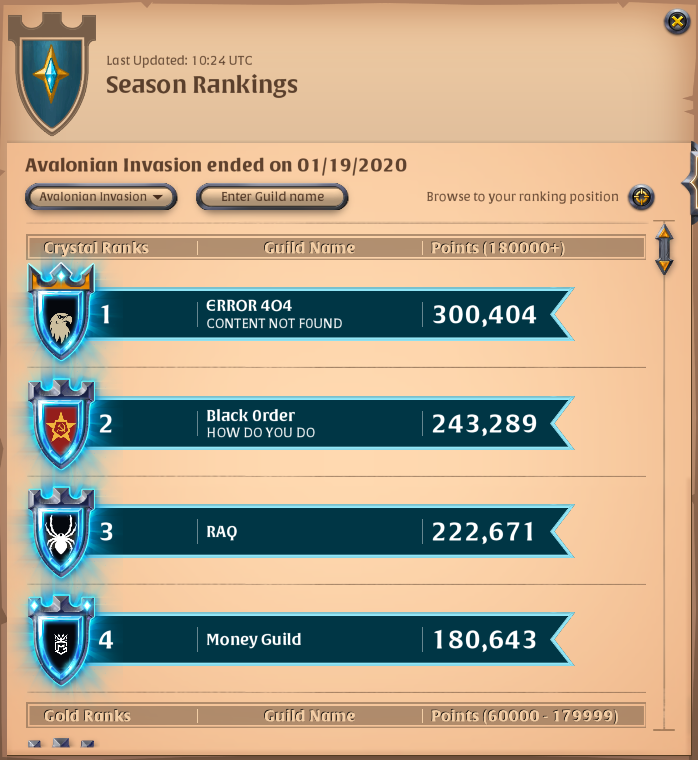 What are your goals for the future? What is your ultimate goal in the world of Albion?
Same as always - to play and interact as a team, and enjoy the game as much as possible. We may try to reach Crystal Rank again, or maybe we'll switch to PvE content, who knows.
We are not a guild that wants to be cooler than anyone else, we just enjoy playing together. We reached Crystal last season, this time we'll see.
Anything else to share?
We welcome people who want to play on a skilled team, and who are not looking for an opportunity just to make money through a guild. We are interested in people who want to accompany the team towards a common goal. It is impossible to win all the time - we have many victories behind us, but there are also defeats. If after a fall you are ready to quickly regear and run to the battle, we will be glad to have you in our guild. We are not afraid of difficulties and are ready to overcome them.
Visit us on Discord: https://discord.gg/MrmnH9Z
Check out RAQ in action:
Best clap moments:
Some fights on reset day + funny moments: