This news article was automatically parsed from the official Albion Online website.
Posted by PrintsKaspian (Source)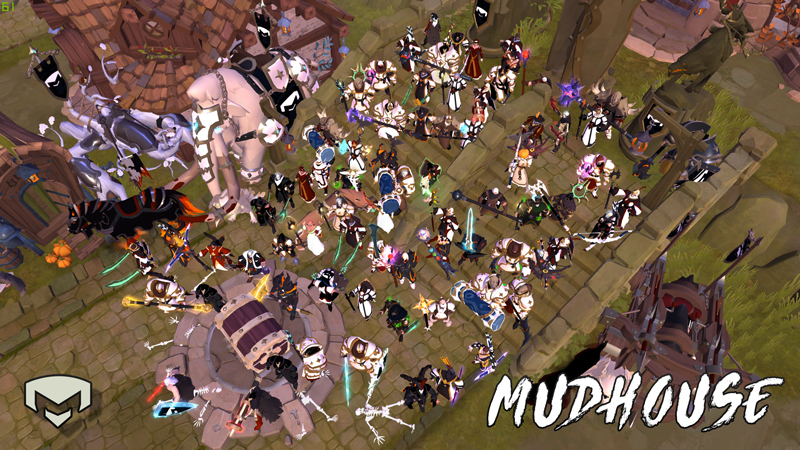 Guild name: MudHouse
Alliance: SURF
Guild leaders: RoxanneR
Date founded: April 21, 2020
Number of members: 240+
Primary language: English and Filipino
Tell us about your guild. What sort of activities do you focus on? What sort of members are you looking for?
MudHouse was formed by two Filipino guilds who settled their differences and merged into one guild with the sole purpose of creating a Filipino presence in the world of Albion. We are one of the most competitive ZvZ guilds in the game, and we focus mainly on OCE timers though we occasionally do EU and NA as well. That said, we have also welcomed a few competitive international players who enjoy playing with us and share the same vision for the guild.
During the offseason, we also accept new people to train and grow within the guild. We also do PvE, ganking, Faction fights, and Hellgates like any other guild.
Where is your guild primarily located?
We are currently in Thetford working under the SURF alliance.
Do you have any particular rivalries or ongoing quarrels with other guilds?
We do not have any ongoing quarrels with other guilds at the moment, but as one of the best Filipino guilds to ever play the game we do have rivalries with other Filipino guilds that compete at a high level.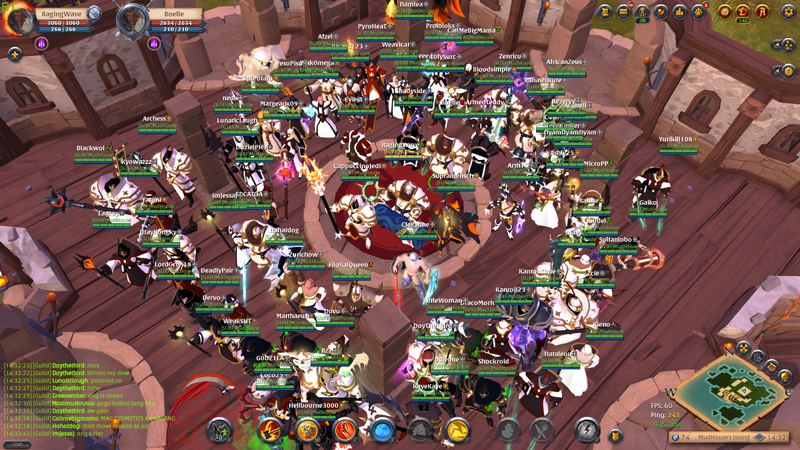 What were some of your most memorable battles/activities?
One of the most memorable battles we encountered was at Runnelvein Bog against RUCOM when we are still under POE. It was a large-scale fight with all the big guilds like Elevate and Sancta Inquisitio. We massed 100+ players, fought and held our ground against RUCOM with even numbers until our ally showed up to help us. It was at that moment we sensed we were destined for greatness.
What does your guild do for fun?
We do offseason events like Spirit Hunter Wars (just like pudge wars), and naked races through the black zones, where we run from the Thetford portal to our Hideout.
What is your guild's approach to the game? Do you have any sort of overarching philosophy?
MudHouse primary focuses on constant improvement in ZvZs, and we're hoping for a chance to reach Gold rank, though we haven't yet pushed to get it. But large-scale fights are our primary approach. We believe that we are only as strong as our weakest member in the guild. Even though we are mostly composed of veteran players in the game, we like to help new players grow and bring out the best in them.
What are your goals for the future? What is your ultimate goal in the world of Albion?
For Season 10, we are aiming to get Gold, with the ultimate goal of reaching Crystal eventually. We want to be one of the best heavy ZvZ guilds to ever play the game.
Anything else to share about your guild?
We're currently accepting recruits, with some requirements:
20,000,000 PvE Fame
Keen to learn and with exceptional listening skills
Microphone required!
Apply via Discord: https://discord.gg/bV6E7uD
We hope to hear from you - and thanks to the Albion team for the feature!
Check out MudHouse in action:
MudHouse Recruitment Video:
MudHouse ZvZ #1:
MudHouse ZvZ #2: