This news article was automatically parsed from the official Albion Online website.
Posted by PrintsKaspian (Source)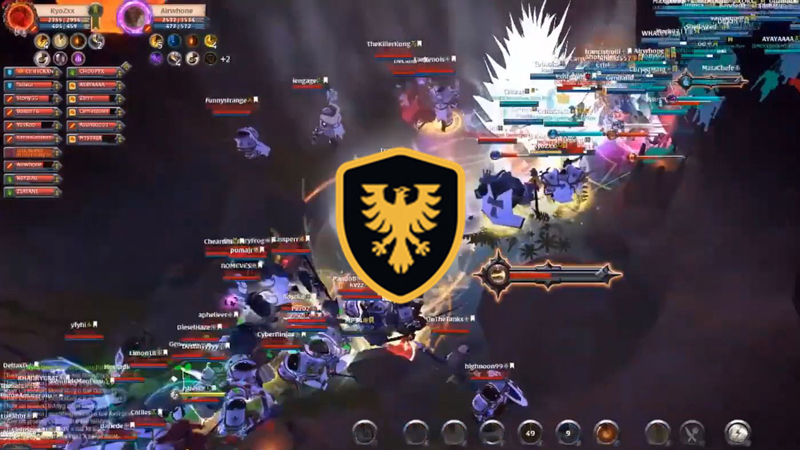 Guild name: Imperium Sine Fine
Alliance: SMOKE
Guild leader: RaYziAa
Founded: October 2017
Members: 120
Primary language: French
Tell us about your guild. What sort of activities do you focus on? What sort of members are you looking for?
We are a PVP-focused guild. We mainly focus on ZvZs, and we may also start doing more Faction Warfare soon. We do all types of PvP activities (Hellgates, Crystal League, etc.) and we play for Castles, Castle Outposts, and Territories every day.

We are looking for players who love PvP, want to fight, and have NO FEAR!

Where is your guild primarily located? What regions in Albion do you focus on?
We are based in Martlock but we will go wherever the content is.
In the Outlands, our main map is Twinchannel Narrows, between the Martlock and Thetford portals.
Do you have any particular rivalries or ongoing quarrels with other guilds?
Of course – we are in the SMOKE alliance right now and there are a lot of enemies: FEAR, GRMOR, GOTY, and more. We are rivals with nearly every other French guild, but it's all good.
What were some of your most memorable battles/activities?
When Black Forge Orcs left SMOKE in Season 12, everyone turned on us... We used to have 19 territories, now we have two. We've had big fights with other alliances: WMD, GOTY, GRMOR, 4RMOR, SQUAD, FEAR, SLOTH and a part of NOPE, all in big ZvZs.
What does your guild do for fun?
When we aren't in CTAs in the Outlands, we practice in the Royal Continent with Faction Warfare . We'll start in the yellow zones, then red. We also do 5v5 practice scrims within our guild.
What is your guild's approach to the game? Do you have any sort of overarching philosophy?
We are here for PvP, so our recruitment and requirements focus on that. The main thing is ZvZ for sure, but also Hellgates (5v5 and 10v10) and every kind of Crystal League. Basically, every type of PvP content.

Our philosophy is simple: PvE for PvP. We have a lot of members who felt like they had "finished" the game, and we are here to share our experience and give everyone content. Had a bad day? Regear and come back, tomorrow will be better!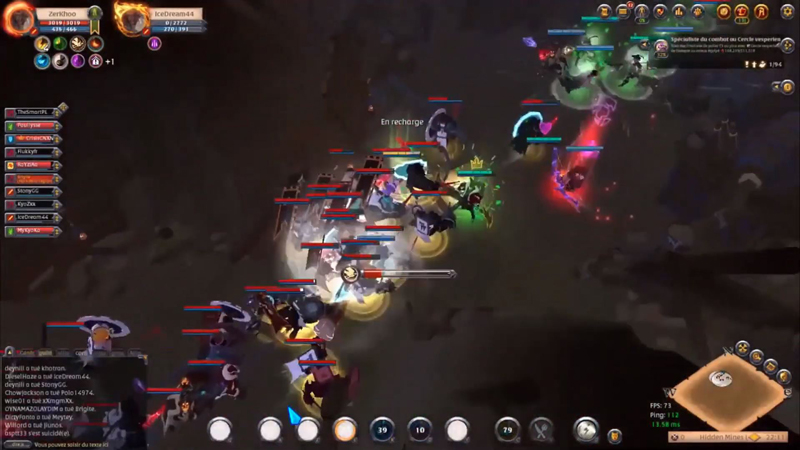 What are your goals for the future? What is your ultimate goal in the world of Albion?
Practice our Zerg in 50v50, set up a new Crystal League team in 5v5 and 20v20. Keep growing, step by step. Our specific objectives always depend on our current members.

Our ultimate goal is being a good ZvZ guild, and a top-tier French guild in Albion Online.
Anything else to share about your guild?
You may think our guild is only for veterans, but that's not the case. We have a lot of old players, but we can coach any new player to the game about what's good. We aren't tryhards… just content seekers
Check out Imperium Sine Fine in action:
Zerg compilation for Season 12 recruitment:
5v5 Hellgates:
ZvZ Clap Compilation: