This news article was automatically parsed from the official Albion Online website.
Posted by PrintsKaspian (Source)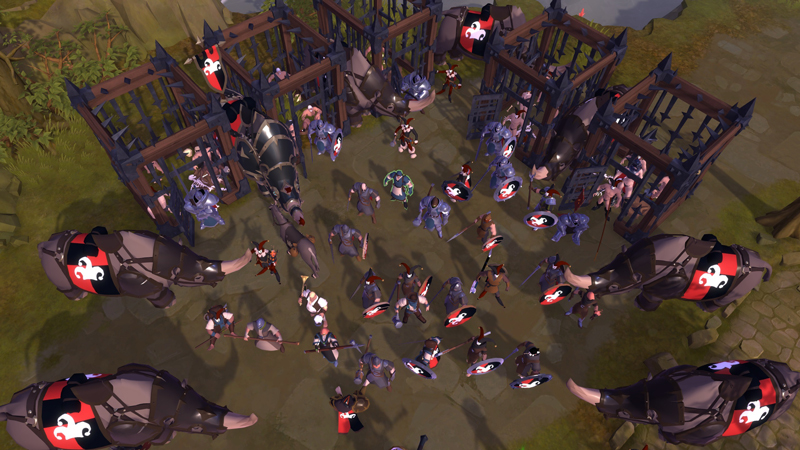 Guild name: G?upio Wysz?o
Alliance: ITTP
Guild leader: K4zmirz
Date founded: February 2020
Number of members: 185
Primary language: Polish
What sort of activities does your guild focus on? What sort of members are you looking for?
We focus mainly on ZVZ content. We believe it's the most fun and rewarding content in the entire game. It doesn't mean of course that we do not participate in other activities like Crystal League, Hellgates, Avalonian Dungeons / Roads and even gathering.
We're looking for players who want to participate in some of the biggest battles in Albion, and are not afraid to test their skills on the most demanding battlefields.
Where is your guild primarily located? What regions in Albion do you focus on?
Our guild is located in the black zones around the Fort Sterling portal. We operate mainly there, but we also fight battles in the north, as well as in other parts of the world.
Do you have any particular rivalries or ongoing quarrels with other guilds?
We are not a peaceful guild. We like to fight a lot, and for us the "red is dead" rule is very important to maintain and cultivate. As surprising as it might seem, that sort of aggressive behavior is met with a warm welcome by other guilds of the black zones. Many of them enjoy being an opposing force to us, though we do not have any grudges or lasting conflicts with any specific guild. All we do, we do for fun, and if the enemy is having fun as well, the better for us.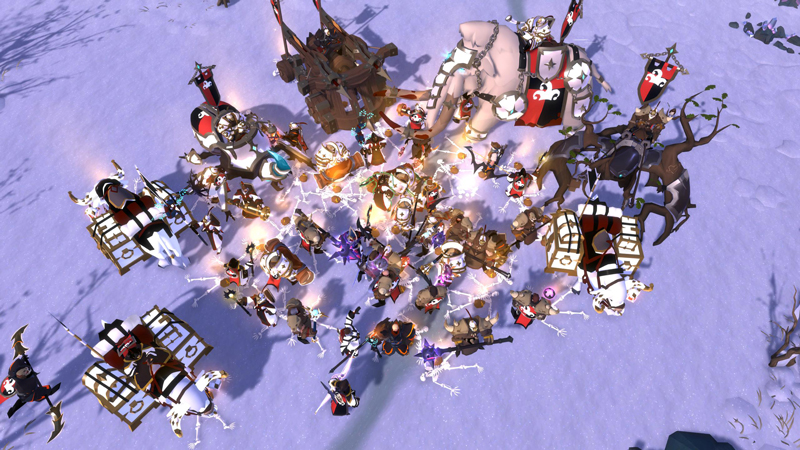 What were some of your most memorable battles?
We have great battles almost every day. G?upio had many fights and won as an underdog many times, we had many when we lasted so long that our overcharges ended and we collected a lot of valuable loot. All that said, we can say that we try to create enjoyable situations on a daily basis, and the most memorable situation happens every day, when together as a guild we prepare to go out and fight.
What does your guild do for fun?
We organize Iron Man runs and Battle Royales, and we also scrim a lot with other guilds to get that extra dose of dopamine with additional battles.
What is your guild's approach to the game? Do you have any sort of overarching philosophy?
Play fair and have fun. Don't handhold. While it's easy to win with dozens of allied guilds, it's also very boring. We would like Albion ZvZs to stay challenging, but also fun for everyone.
What are your goals for the future? What is your ultimate goal in the world of Albion?
We started as a small Polish guild, and now we've started to mean something in the world of Albion. Our goal is to be the deciding force out there in the black zones.
Anything else to share about your guild?
We are constantly recruiting and building the brand of G?upio Wysz?o. With the amount of content that we have, we are also looking for shotcallers, so if you speak Polish and want to lead huge zergs into battle, contact us.
Watch G?upio Wysz?o in action:
ZvZ montage with Alliance and the AOTV cast:
GW-only ZvZ montage:
Small-scale ZvZ (they do exist!) with full shotcalling: