This news article was automatically parsed from the official Albion Online website.
Posted by PrintsKaspian (Source)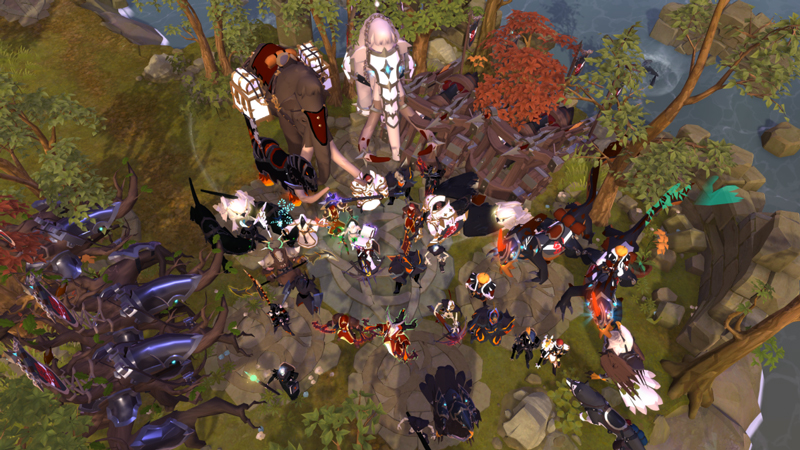 Guild name: Fire With Fire
Alliance: EWA
Guild leader: HeavyArm
Date founded: April 17, 2020
Number of members: 120+
Primary language: English
Tell us about your guild. What sort of activities do you focus on? What sort of members are you looking for?
Fire With Fire is both an NA and EU guild, and we have active members from all around the globe. We started with 40 veteran members and grew from there. We are PvP-oriented, and we do daily ganking, dungeon dives, and Hellgates. We offer coaching and support for new recruits to ensure each of our members is on the right track in the world of Albion.
We also have PvE content for everyone to build their specs efficiently, and offer a constant Fame Boost via a weekly Avalonian Dungeon whilst running daily high-tier static dungeons. Most importantly, we are a very friendly guild that treats every member like family.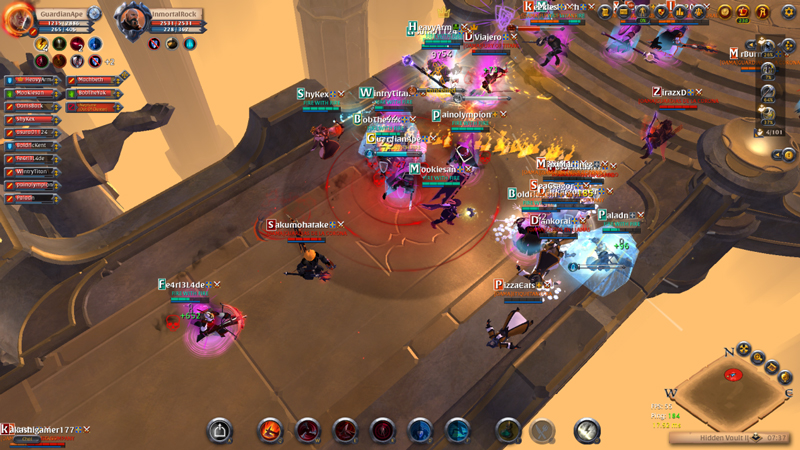 We're looking for players with friendly attitudes that are ready to improve with us as a team, and are interested in PvP content and willing to help us conquer black-zone objectives.
What regions in Albion do you focus on?
Our guild is currently located in Martlock. We focus on the Western Outlands, and we are often roaming around the Martlock black zones in search of content!
Do you have any rivalries with other guilds?
We don't hold grudges against other guilds, as we believe keeping rivalries only makes the fighting environment unsportsmanlike. We are always happy fighting alongside our allies Money Guild and Echo of Silence as we have built good relations with them.
What was one of your most memorable fights?
We created Fire With Fire at the start of Season 9 and were very active every Reset Day. The last Reset Day we went out with 30+ members. Martlock, as everyone knows, was held by ARCH, and we knew we'd be facing them. We had 28 FwF members facing 40+ ARCH in one zone, and we decided to take them on.
We decided to pull both ARCH blobs together to find a perfect clump. In the video you'll see us fight outnumbered and emerge victorious:
What do you do for fun?
Our Fame Farms are really chill; we joke around in a friendly environment.
Sometimes we host events with rewards, including funny stuff like black-zone donkey survival races and T3 duel tournaments. Often we have a commentator for the duels to make them seem epic despite being T3 fights.
Our comms are enjoyable on their own, and balance fun with seriousness.
On the weekends we spend time together watching meme compilations, shows and so on for the fun of it.
What is your guild's approach to the game? Do you have any sort of overarching philosophy?
Our main approach to the game is actually enjoying it. After all, we do our best to provide our members with the content they strive for, while keeping a balance between serious PvP and chill time.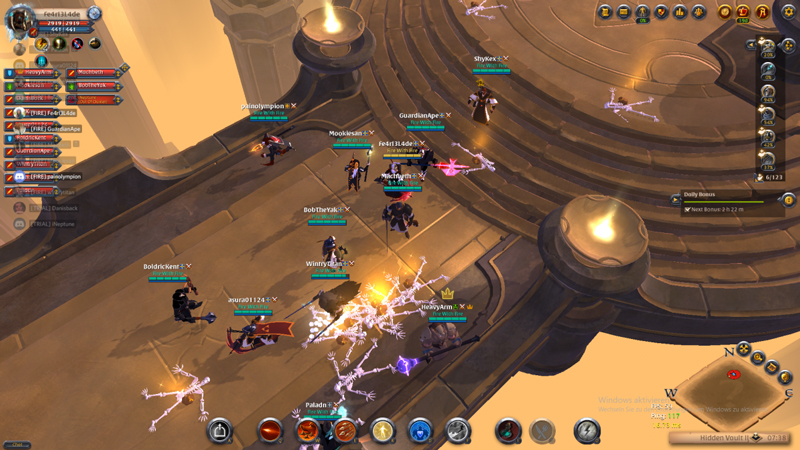 What are your goals for the future? What is your ultimate goal in the world of Albion?
Our main goal is to build an even stronger guild that is able to be a conquering power, while caring for each and every member like family. We also aim to reach Gold rank in the future, climbing the leaderboards even further as we leave our mark!
And with Season 10 bringing us the Roads of Avalon, we'll definitely be setting further goals there.
Anything else to share about your guild?
If you're looking for a friendly guild offering good content and a fun time, join us. As I've said, we believe the balance between fun and serious PvP brings the best Albion experience.
Watch Fire With Fire in action:
FwF vs. the World, full exposure faction flagged ZvZ:
FwF vs. the World, Episode 2!