This news article was automatically parsed from the official Albion Online website.
Posted by UrzaKeFrostgard (Source)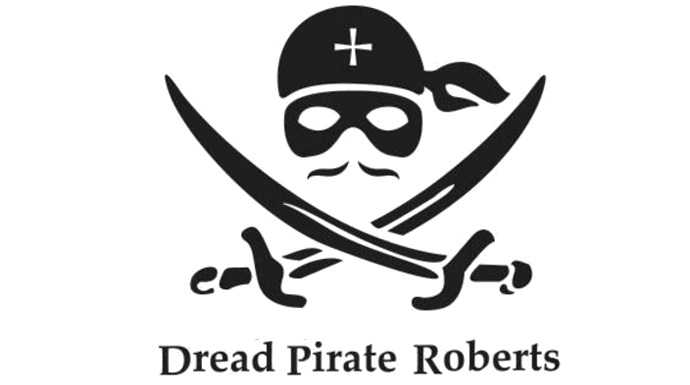 Albion Online is home of bigger and smaller guilds and while most of the more successful guilds are the bigger ones there are still those smaller guilds that are able to compete with them. In today's guild spotlight we are talking about the Italian guild Dread Pirate Roberts. With their roughly 30 members strong roster they compete against well-known guilds like Envy and KDS. I was allowed to board their ship and together with Schiaffo, Ermessino, and a bottle of rum we talked about the Pirates' goals for Albion Online.
Ready the Cannons!
"In twenty years of online gaming, I have never seen the Italian players united and this is one of the reasons why our national gaming scene lacks of pro players!" Ermessino opens our conversation. A majority of the Dread Pirate Roberts started playing Albion Online with the second Closed Beta being involved in big guilds learning to be competitive.
In the Final Beta, initially starting in the guild Bad Company, Khansel (guild leader of the Pirates) selected a few chosen ones to create a more competitive kind of guild. With the goal in mind to motivate other Italians for a more hardcore-driven playstyle, Dread Pirate Roberts were born.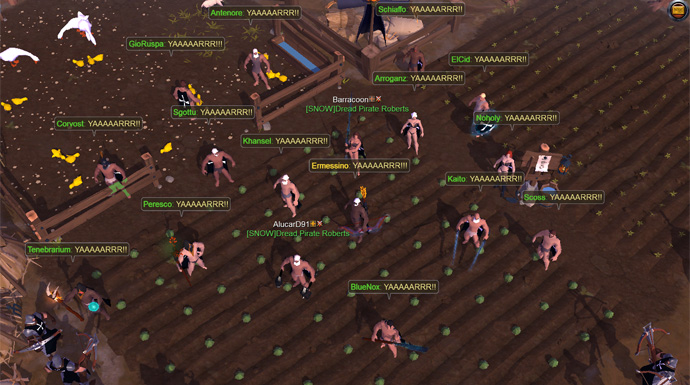 "Initially we tried to gather all the Italian Albion Online players under a single flag but soon we realized that this was anything but an easy task…", Ermessino explains: "As example there is that other Italian guild called ITALICVS. We tried to bring our guilds together to show them our more dedicated approach on the game… well they didn't accept our offer but a few of their members decided to join our cause instead. As a result the relationship between our guilds is kind of bad."
Recruitment went fairly slow, which is why the Pirates changed their approach. They decided to take a more quality-focused style of recruiting new members, rather than just insisting on being a large guild.
YAAAARRR!!!
It is not easy to compare the guild system of Dread Pirate Roberts to other guilds, as it is anything but conventional. A mix of democracy and role-playing gives the guild an extremely unique touch. The guild, while having "pirates" take certain positions, like Schiaffo as Master of Coin being in charge of the guild's wealth, does not have a strict leading system. All "crew members" are equally important and involved in any major decision the guild takes.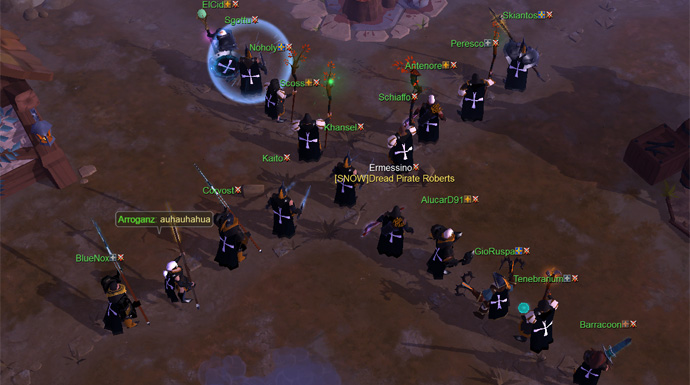 This mentality does not stop in their guild's structure but plays a huge role in their actual relationship with each other. Even on Teamspeak the players stick to their pirate behavior. "Our Pirate-Code is the center of our guild. We meet every day on Teamspeak and the atmosphere in our guild is simply said awesome. Our role play creates an unique experience for all of our members and instead of simply clicking buttons we act and feel like a real crew, working together to achieve our goals!" Schiaffo smilingly says.
&quotarley? Damn to the Depths Whatever Muttonhead Thought Up 'arley'!"
Despite their size, the goals of Dread Pirate Roberts are still on par with other top guilds of Albion Online and they have already accomplished some notable achievements. With roughly 30 members the Pirates were able to conquer nine territories including one city plot and owning 14 vendors, while maintaining daily GvGs and open world PvP.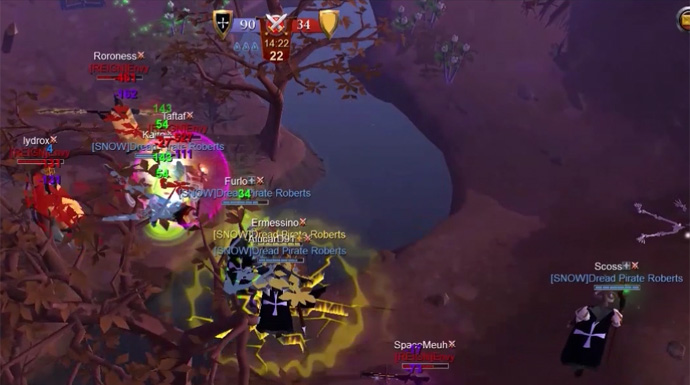 The diplomatic skills the Pirates definitely play a huge role in their achievements. Instead of cowardly calling for parley every time they encounter a new hurdle, they instead work on improving themselves. This, in combination with their personalities, has garnered them not only the respect of the SNOW alliance, but also a place in the giant alliance.
With SNOW supporting the rear of the Pirates, the small guild is able to focus on their on their strengths. "We are currently trying to establish at least three high-skilled competitive teams for GvG to support our alliance…" Ermessino explains: "… as our size does not matter in that aspect of the game. Thanks to SNOW we are able to compete with other strong guilds and alliances while having fun in the game!"
The Pirates are using the time zone difference within the SNOW alliance to take part in any major content Albion Online offers their players. Coordinating with Mercenarios, the Pirates fight against Envy and KDS in Guild vs Guild battles, while also combining their forces with 424, Rest in Pieces and Honor n Glory to take part in fights for warcamps and castles.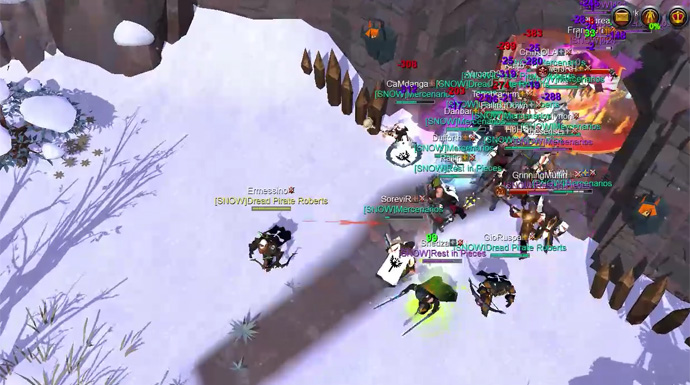 Recently, with Honor n Glory reducing their activity in the game, SNOW needs to do some restructuring. Ermessino elaborates: "While it is true that we lost some fights since Honor n Glory took a step back, we and our allies are certain that we will be able to overcome this slump. We already made plans with the rest of the alliance to involve everybody and all Pirates are ready to do a lot of things for and with your comrades!"
Falling Tide and Rising Tide
Currently, the Pirates are supporting one competitive GvG team with a second team being formed. "Our second team is still split as some members are busy with their real life but our current main team is extremely strong!" Ermessino proudly talks about his GvG team. Fighting against KDS, Furia and Envy, it is not possible for their main team to take part in all of the Guild fights, but they prove their capabilities in every fight they take part in. "When my team is fighting Furia or KDS, we always win and even against Envy we were able to take the victory!", yet given the huge amount of fights launched at them there are quite a few "no shows" in their records.
To improve and motivate more members to take a serious approach on GvGs, Dread Pirate Roberts recently launched an attack on the city Welcoming Shadow held by KDS. While the Pirates did not succeed in claiming the city, a lot of the newer members that never took part in any GvG tasted blood for the first time, resulting in more of them now trying to get into the competitive GvG scene and bringing the guild closer to their goal of running three teams simultaneously.
Set Sail to the New World!
Being a relatively small guild, improving your game can be difficult. There is only so much you can do training against your allies, and preparing huge amounts of spare equipment is not easy either. This is why, to improve their chances in real battles, the Pirates watch videos and live streams of their enemies. Schiaffo expounds: "Watching streams and videos of our more experienced enemies has become part of our daily training. Regular discussions with everybody in the guild about what we have seen allows us to prepare strategies accordingly and our preparation has shown results!"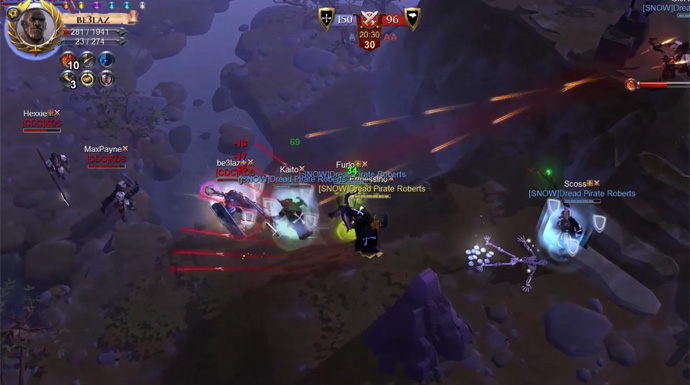 Schiaffo himself also fights another extremely important war for his guild. As Master of Coin, it is his task to manage the Pirates' treasure: "While doing some investments or speculating on the Gold Market, I always try to hold at least one vendor of every type in Black Forest. This secures our guild a steady income and provides us with additional funds!"
Combining their forces with their allies, the Dread Pirate Roberts are looking into the future. "We are trying to strengthen the bonds with our allies while focusing on our military training and our economic management. Surely, we are still searching for new members that fit into our guild! We do all that to motivate other Italian players to a more competitive driven playstyle and to prepare ourselves for the release of Albion Online!" Ermessino states.
And a Bottle of Rum!
Asking both of them for a final statement, I am suddenly surrounded by a bunch of drunken pirates starting to sing about their rum: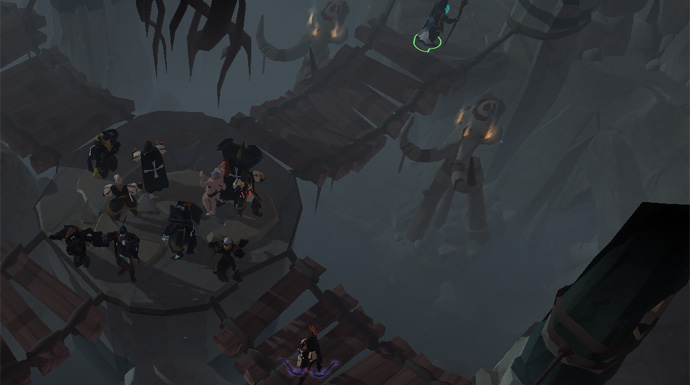 "There are two very important things to a pirate: rum and comrades! As long as we have those we are able to keep fighting for our guild and our allies. If you share that mindset and you are willing to give everything you have for us, you can be a part of us! YAAARRRRRRRRRRRRRRRRRR and a bottle of rum!
What do you think about that bunch of pirates? Have you ever encountered them in the world of Albion Online? Share your thoughts and your opinion on the Dread Pirate Roberts with us in the comments below or on our forums!