This news article was automatically parsed from the official Albion Online website.
Posted by JudgeNutmeg (Source)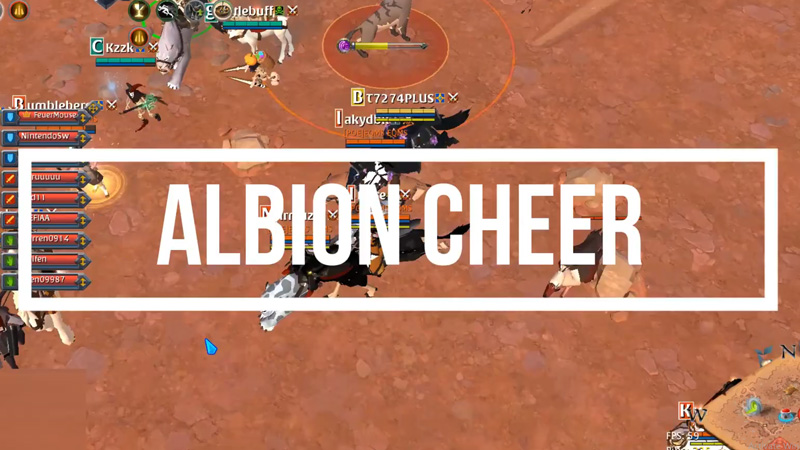 Guild name: Cheer
Alliance: None
Guild leader: Matt8680
Members: 105
Primary language: Chinese
Tell us about your guild. What sort of activities do you focus on? What sort of members are you looking for?
We focus on PvP content: Faction Warfare, Outposts, and Castles. We're looking for members who are crazy about that and want to be elite PvP players. But above all we're looking for honest, enthusiastic members to join the guild.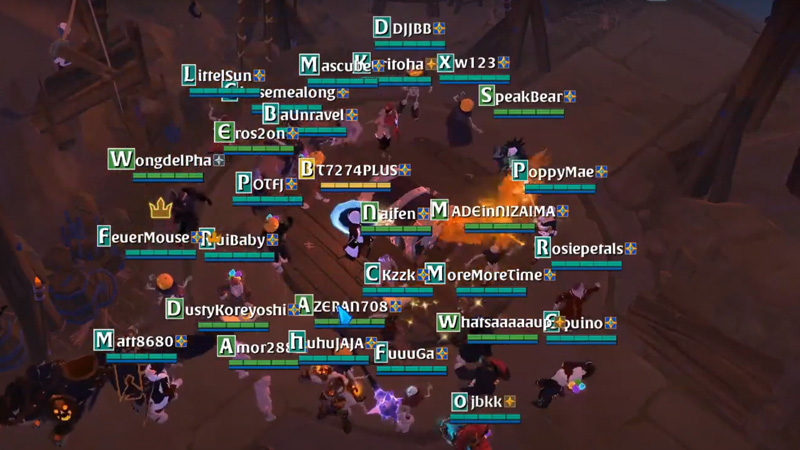 Where is your guild primarily located? What regions in Albion do you focus on?
Right now we're playing around Fort Sterling, but we often change portals.
Do you have any particular rivalries or ongoing quarrels with other guilds?
No. We've fought many different guilds in black zones, but no matter whether we win or lose, we respect every enemy.
What were some of your most memorable battles/activities?
We've had many memorable battles, and these tend to be when we're outnumbered and every Cheer member has given their all. That's when we achieve good results.
Our most recent memorable battle was on September 19, when we fought ScoiaTael at Darkbough Snag. We knew very well that in order to win with fewer people, we had to strike first, so we chose to run into the opposing crowd quickly and try to kill as many of them as possible when there was no wave of attack. The battle lasted 8 minutes, in which we killed 47 enemies including their regear squad. Five of us survived and got out of the battlefield. We didn't get much loot, but we were all very excited and happy, because this battle was about more than that to us.
What does your guild do for fun?
We mass for PvP activity in black zones. Usually we have about 20-30 people and do small Zerg PvPs.
What is your guild's approach to the game? Do you have any sort of overarching philosophy?
Our attitude for PvP is that when we win, we share the fun, but when we lose, we all stay and watch the recorded video back, to find our faults together so we can do better next time. This way we can grow and become stronger together.
What are your goals for the future? What is your ultimate goal in the world of Albion?
Our goals are for everyone in the guild (max 300) to become elite in PvP, and to get a bunch of territory that we can protect for ourselves.
Check out some videos of Cheer in action:
New season promo clip:
A collection of their highlights:
Scramble for hideout: