This news article was automatically parsed from the official Albion Online website.
Posted by PrintsKaspian (Source)
As announced in a recent forum post, the cost of Premium subscriptions will soon be increasing. The good news is that the current lower price of Premium will remain in place to players who buy subscriptions via the native client (i.e. the desktop client downloaded directly from AlbionOnline.com) or the Albion Online Web Shop before the price increase takes effect.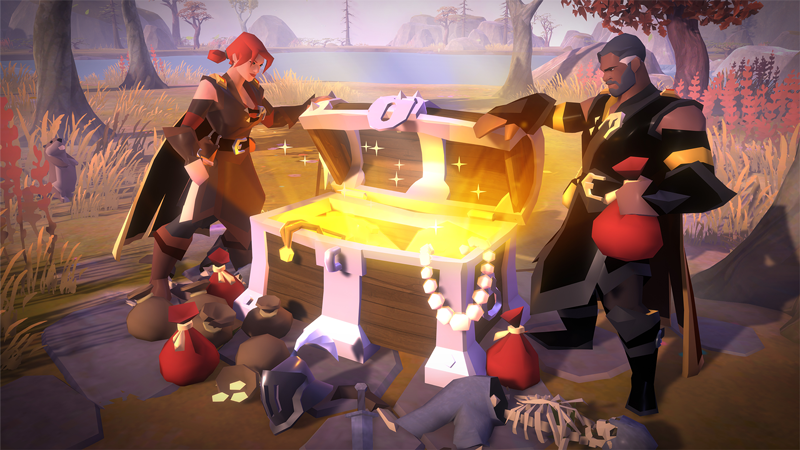 If you already have an ongoing monthly subscription that was initiated through the native client or website, the current price will remain in effect for as long as your subscription is active. For those with subscriptions bought via other platforms who want to take advantage of this offer, we've put together the guide below.
HOW OTHER PLATFORMS COMPARE
As a general rule, the Albion Online Web Shop and in-game Albion Online Store on the native client (the desktop client downloaded from AlbionOnline.com) will always offer the lowest overall prices on Premium.
Why is this the case? Simply put, as we keep a higher percentage of sales through our own client and website, we are able to pass those savings on to players who make purchases through those platforms.
Here's how to get a Premium subscription at the best price, no matter how you currently get your Premium: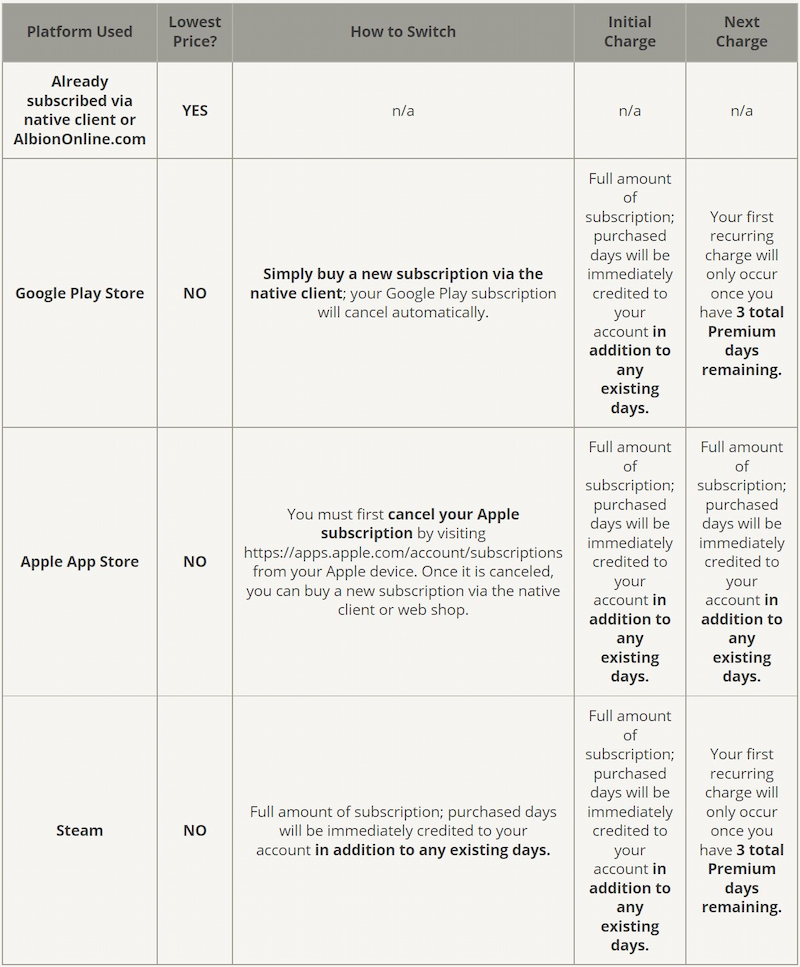 In addition to the best prices on Premium, the Albion Online Web Shop also offers the best prices on Gold and Vanity. Check it out today: