This news article was automatically parsed from the official Albion Online website.
Posted by THE ALBION TEAM (Source)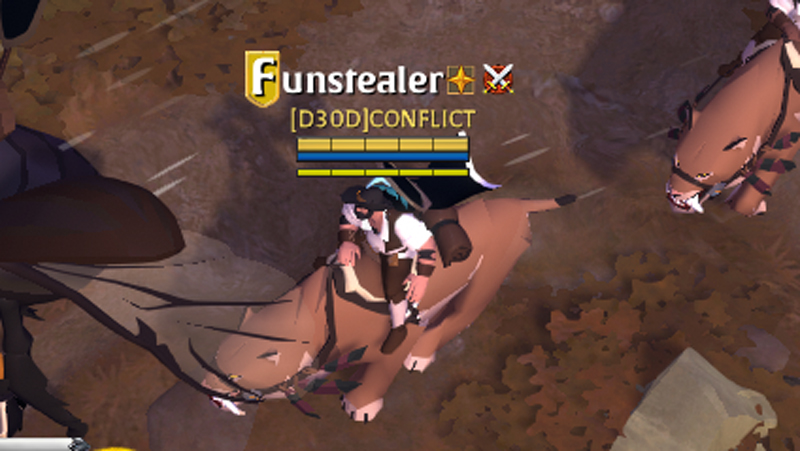 Last week, the Albion community suddenly and unexpectedly lost one of its longest-running and most dedicated members, Funstealer. A dedicated player since the earliest pre-beta days of Albion Online, Funstealer played a huge role in helping Albion become the game it is today, offering extensive, in-depth feedback on combat balancing, gameplay systems, and ingame events.
We asked some members of the Dev and Support teams to share their memories of Funstealer:
Mytherceria, Community Manager: "There were a number of us who had frequent interactions with him and remember him fondly. He was the kind of guy who just rocked up and let his opinion be known without any frills." (Read her full forum post here.)
Retroman, Combat Designer: "He was often sending me messages with constructive feedback that helped us identify problems in the game. And he was very happy when we added our most recent mob / mount: 'Thank you as a Canadian for the Moose!'"
Shozen, AlbionTV host: "Funstealer was there in the beginning and supported me like no other. We spent hours both on and off stream giving each other crap about everything you could imagine. He would constantly give feedback on the show and game, and often way more notes than I wanted. He was my favorite player and he was my friend."
Saffiana, Albion mod: "He had the biggest heart in Albion, and so many thoughts and ideas about what would be good for the game and the players. He would create events on the staging server just so people could have fun. Funstealer, a strange name for a man who brought so much fun into the game."
And last but not least: as mentioned above, Funstealer's history with the game went way back to before the first beta, so see if you can spot him in these old-school PvP videos from the (very) early days of Albion!
Ragman's Corner:
Stinking Creek:
Rest in Peace, Funstealer - you will be missed.