This news article was automatically parsed from the official Albion Online website.
Posted by PrintsKaspian (Source)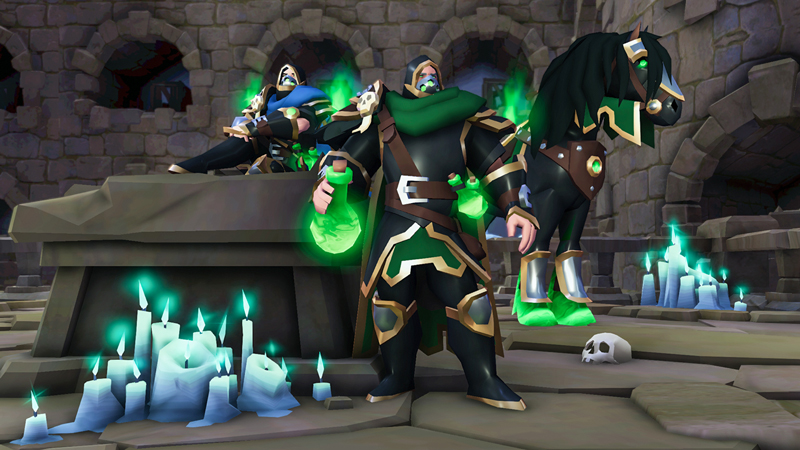 The Rise of Avalon update arrives August 12, bringing numerous major new features to the world of Albion. This update also introduces a new premier vanity skin set: the Rogue Adventurer. This bundle includes nine vanity unlocks in a striking black-and-green color scheme to transform your character into a mysterious, shadowy rogue. Costume items can be used on male or female characters, with unique looks (and even unique voices) for each.
In addition, this bundle includes an Armored Horse Mount Skin with a matching black-and-green theme. On top of that, it also includes guild versions of the Rogue Adventurer armor, cape, and mount skins that allow you to show off your currently active guild logo and colors.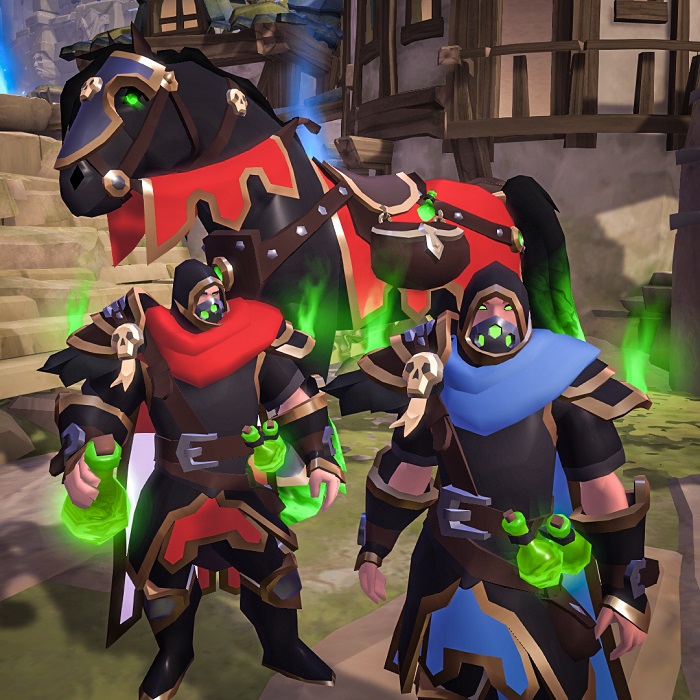 Premium Animated Emotes
The centerpiece of the Rogue Adventurer Bundle is the Poison Bottle. This costume weapon includes two premium animated emotes activated by spells: Poisonous Spirits and Dangerous Juggling.