This news article was automatically parsed from the official Albion Online website.
Posted by Evoque (Source)
Reward for the safe return of my three missing brothers!

They were last seen at a Halloween party last night, where they, one by one, staggered off into the night, royally drunk 'n all. The Royal Guards mentioned that a few people have disappeared that night - and turned up as skeletons under the control of a Necromancer. While I can appreciate that this will likely have done wonders for their appearance, mother wants them back as they were.
Father seems to have found a mage that promises he can turn them back into humans once we bring them to him. But we have to find them first. That's where you come in. We have scrounged together most of our family possessions to reward those that bring them back to us.
What are you waiting for?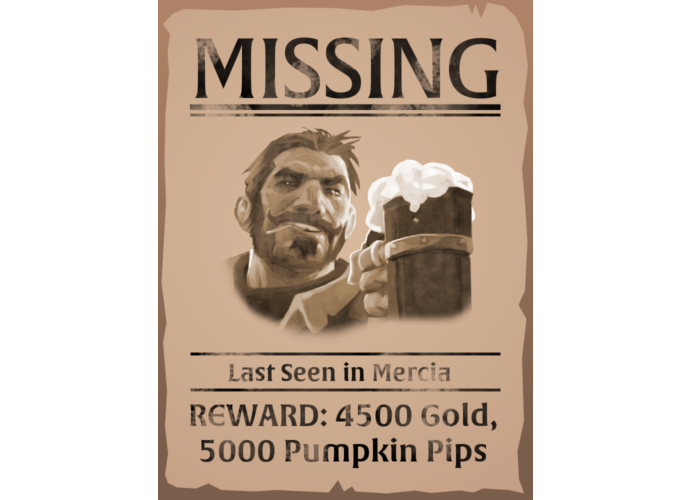 The Dead Man's Masquerade Event
Prizes:

1st brother to be found: 2 x 750 Gold codes, 1000 Pumpkin Pip tokens, a Sad Pumpkin Helm
2nd brother to be found: 4 x 750 Gold codes, 3000 Pumpkin Pip tokens, an Angry Pumpkin helm.
3rd brother to be found: 6 x 750 Gold codes, 5000 Pumpkin Pip tokens, a Happy Pumpkin helm.

How it works:
Find the missing brother
Only one brother will be around at a time; the first one in a yellow zone, the second in a red zone, the third in a black zone
Information on their whereabouts will be mentioned in global chat - with each subsequent hint becoming more specific
Once you find a brother, you will have to stand next to him and use /say chat to say that you will rescue him
Stand by him for a few minutes (three for the one in the yellow zone, five for the one in red or black)
As soon as the timer runs out, the character taking care of him will be handed over the Pumpkin Pip tokens and the helm. The Gold codes will be mailed after the event.
Since Albion is a harsh land, expect others to be after the reward for finding the brothers as well. There is bound to be conflict.
If the character rescuing the brother gets killed, the timer is reset and will be started anew by someone, again by using /say chat.
This event will take place on: Saturday, November 4, 16:00 UTC