This news article was automatically parsed from the official Albion Online website.
Posted by Shozen, PrintsKaspian (Source)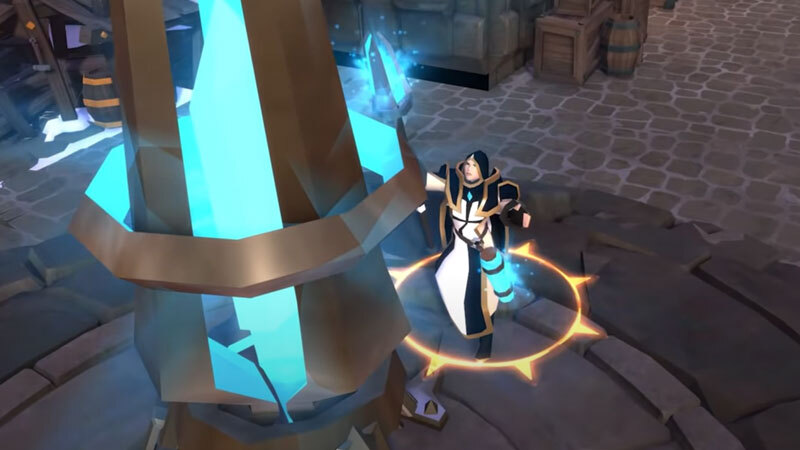 The Energy Surge Season began just over six weeks ago, as a short standalone season with drastically escalated point multipliers. When the dust settled, newcomers The Lonely Men emerged as the season winners, with Hadoop and Be Careful coming in second and third.
With escalating point values for open-world objectives including Castles, Castle Outposts, and Crystal Spiders, the Energy Surge Season offered additional opportunities for guilds who focused on open-world objectives. This opportunity was seized by The Lonely Men, who took a small early lead for first place and turned it into an insurmountable one by season end, ensuring that no guild relying on Crystal League points could unseat them.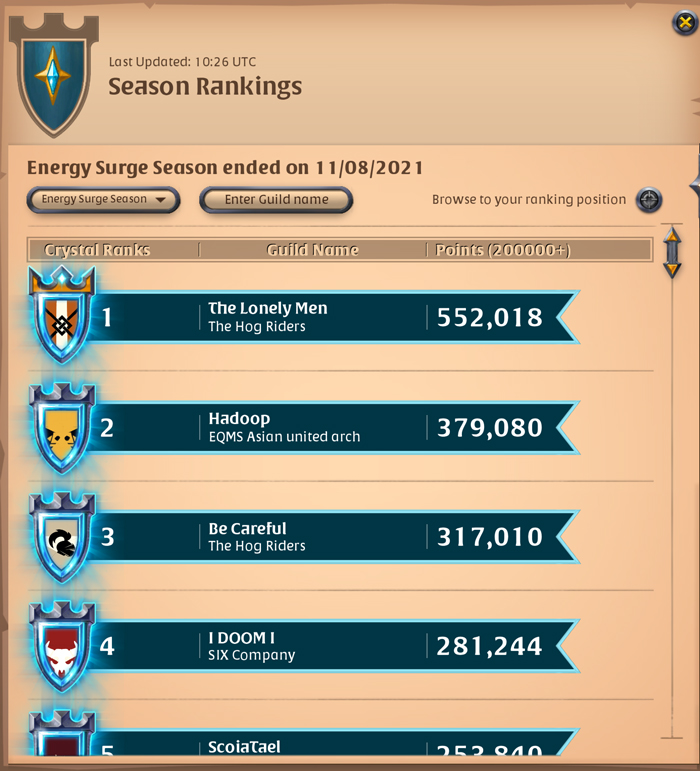 I DOOM I looked to be a serious well-rounded challenger capable of keeping up with The Lonely Men for the entire season, perhaps even passing them with an impressive performance in the final days of the Crystal League. However, that was not to be. A powerful open-world presence and a determined mindset allowed The Hog Riders to grind objectives at a relentless pace, not only ensuring that no guild relying on Crystal League points could unseat TLM for first but also securing third place for Be Careful. An impressive late-season push from Hadoop saw them pass Be Careful for second place, spoiling The Hog Riders' plans for a first and second-place showings.
Sayahata, Guild Master of The Lonely Men, recently spoke with Shozen on AOTV: