This news article was automatically parsed from the official Albion Online website.
Posted by PrintsKaspian (Source)
The next major content update for Albion Online, Lands Awakened, will bring major changes, improvements, and new features to open-world gameplay in Albion. In this video, Game Director Robin Henkys introduces the upcoming visual and structural redesigns planned for Albion's five biomes and discusses how they will affect the overall gameplay experience.
Prefer a written summary? Then read on...
Re-Envisioning Albion's Open World
The Lands Awakened update is scheduled to release in the second half of November, after the current Energy Surge Season. Goals:
Bring open-world gameplay back to Albion Online
Get players back out into the world with greatly improved Fame and treasure rewards
Offer varied and exciting PvE
Provide numerous opportunities for spontaneous, small- and mid-size open-world PvP
Update and improve the look, feel, and layout of Albion's five biomes
This is a major undertaking, which involves revisiting all the content that makes up the world of Albion Online. For this Dev Talk, we're starting at the beginning: by looking at how the visuals and layout of the open world will be updated and improved.
Wide-Ranging Biome Improvements
The Lands Awakened update will bring huge visual improvements to Albion's biomes. All 15 sub-biome graphics sets (3 for each of the 5 biomes) will be reworked with the following goals:
Increasing visual diversity in Albion's game world
Making each biome and sub-biome more unique
Increasing the enjoyment of travelling through the world of Albion Online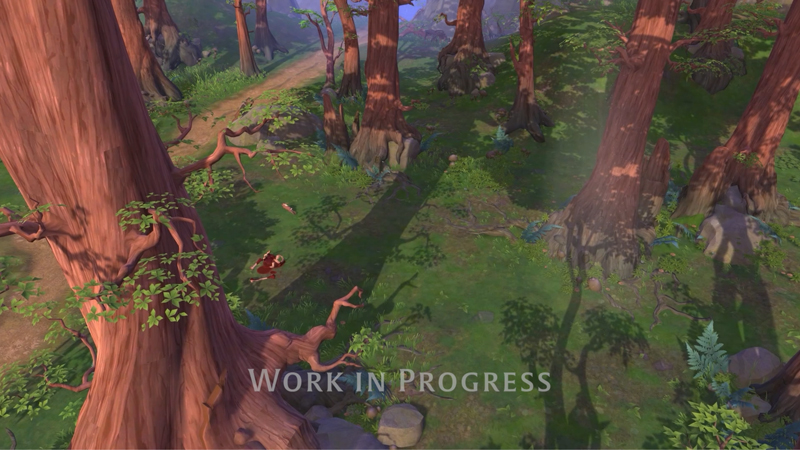 Each of the five biomes has a basic theme which increases in intensity and menace in higher-tier zones:
Forest
Low-tier: Fresh, lush, welcoming
Mid-tier: More focus on trees, environment is wilder and more overgrown
High-tier: Mystical and magical, ethereal white-barked trees providing the most valuable resources
Swamp
Low-tier: Mild wetlands, flooded meadows
Mid-tier: Denser fog, larger puddles
High-tier: Deeply flooded, bright colors among the mud and fog
Steppe
Low-tier: Soft savannah, warm, green grass
Mid-tier: Harsher sunlight, golden grass
High-tier: Extreme heat, dead grass, red sand and white bones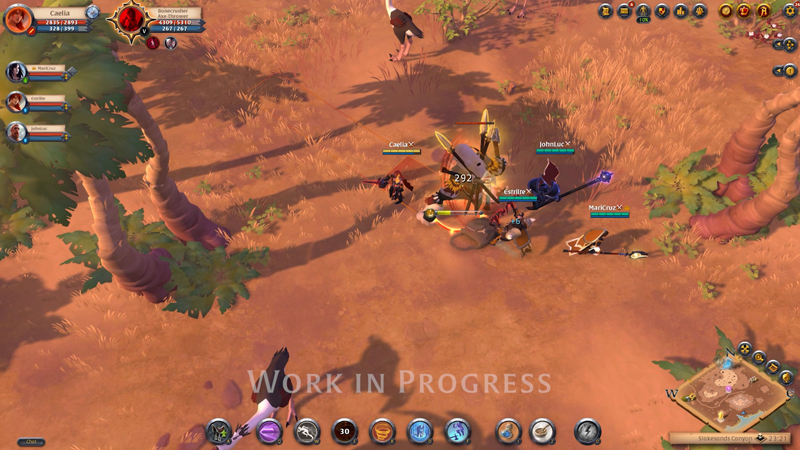 Mountain
Low-tier: Sunnier, still some greenery
Mid-tier: Colder, less green, more shadow
High-tier: Extreme cold, deep blue-hued ice and snow
Highlands
Low-tier: Gentle hills, green grass, flowers
Mid-tier: Color shift to cooler rocks and more vivid meadows
High-tier: Mythical, ancient, high-altitude feel
Updating Layouts
The maps introduced during the beta phase have worked fine, but often felt too cluttered or generic. To address this, we've challenged ourselves to completely rework all the open-world layouts of Albion Online, with the following two goals:
Make navigation through the world more intuitive and enjoyable
Allow players with different playstyles to use map layouts to their advantage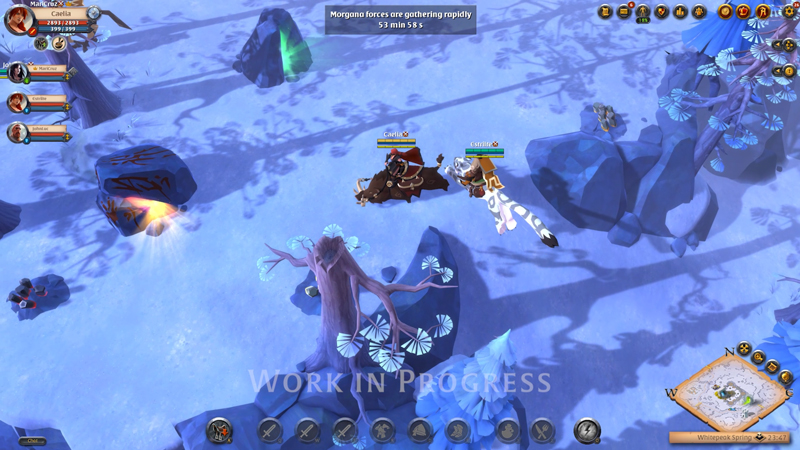 More specifically, these goals will be implemented in the following ways:
Improving clarity of maps, reducing random cluttering elements, finding memorable themes for maps that are easy to remember and quick to read
Adding strategic choke points via new terrain designs that feel natural within each biome:
Mountain: sheer cliffs with crevasses and waterfalls
Swamps: flat, cut by rivers of varying depths
Steppe: broad plains with higher plateaus and lower ravines
Highlands: gentle hills and harsher cliffs, broken up by larger rocks
Forest: varied landscape with valleys, hills, and rivers, broken up by ancient trees and roots
What about Hideouts?
When the Lands Awakened update launches, Hideouts will be automatically placed as close as possible to their original location. Guilds will have the opportunity to move each Hideout once within the same zone for a short time after the update launch.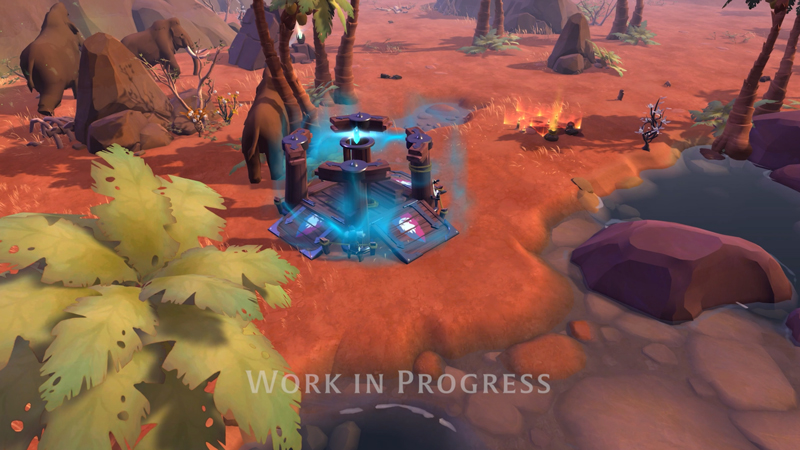 Tune in next time to find out about more exciting changes coming to Albion Online with the next update, including new music, major improvements to open-world rewards, and new features for open-world PvE and PvP.
Thanks for watching!