This news article was automatically parsed from the official Albion Online website.
Posted by PrintsKaspian (Source)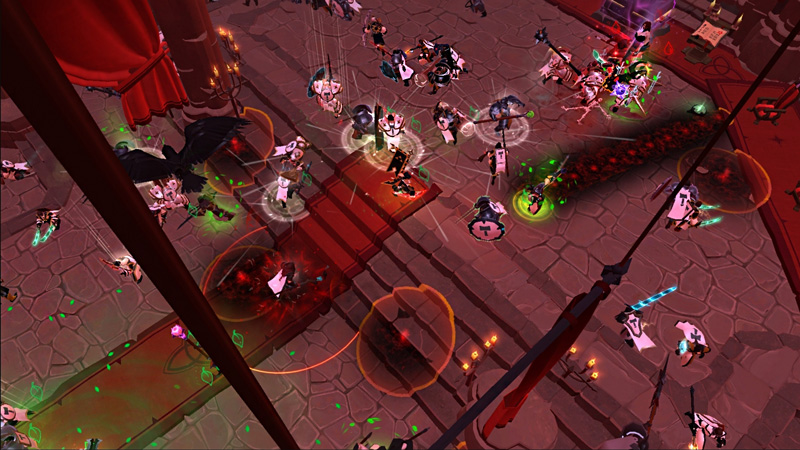 Owners: MilkTeaPig, MzTaistey, YoinkBitch
Admins: Straf, LilHealer
Mods: Yfyhi, Twe99, Vorac1ty
Main Content Creator: BobFrezze
Video Editors: Nah and Elhedan
Give us a bit of background about your community. What first brought you together?
The Faction Fight Discord was started in February 2020, mainly as a place for players to be notified when Faction fights were happening outside cities. It was a small group of friends that came together for a common goal but what happened in the months after was something we never expected.
We found out as we started there was a need to allow players to see when fights were happening and to organize a defense against the city attacks. Realizing very quickly this was a hugely untapped part of Albion that had so much potential, we decided to take it to the next level by making it more official. We started inviting similar minded players to the Discord and what happened next was nothing we could have ever expected.
How has the community grown and changed since it started?
The Faction Fight server has turned into a huge community, now with over 11,000 people, and it has morphed as we grew to include all types of Faction activities. Now we are not only pinging city defense fights, but we also have dedicated callers organizing attacks on cities, as well as putting together Faction Fame Farming, Faction Outpost raiding, and Faction Transport groups. Solo players up to large guilds have jumped on board to utilize our mechanics to bring more content to themselves and their guildmates.
We allow everyone in the community a chance to experience things that otherwise only large guilds may experience by introducing them to entry-level ZvZ as well as our newly added Elite Faction Fighter roles, which bring together the most dedicated and high-level PvPers.
What sort of gameplay content do you offer your members?
Our main content creator, BobFrezze, has dedicated his time and efforts into helping build the Discord community by organizing numerous fights and defenses against cities. He's done a lot to help players understand and move forward in learning to be better PvPers by giving them valuable knowledge when it comes to gear and proper weapons and specs.
Working with newer players or shotcallers looking for an opportunity is our pride, and we think we are helping shape the futures of many strong up-and-coming players within the greater community. We are proud of the fact that many guilds and communities can come together within our Discord to reach a common goal and leave their differences aside.
What are your goals for the future?
Going forward we'd love to see our Discord grow and become stronger and more prevalent in the community as a leading source of content for everyone. Working through changes and updates we've moved with the growth of Albion to provide people with that extra experience they're looking for, when the zvz scene is quiet or off season or people are just tired of gathering/farming. We think Faction fighting will become something of constant content and hopefully with future changes can be the main source of people's game play within Albion.
For us in the future with more events on the horizon like our all-out Battle Royales and our upcoming 1v1 Tournament we believe we can grow into the biggest Albion Community Discord that everyone will turn to for more action and content as the game becomes more popular.
Anything else to add?
Faction Fighting is our passion but community to us is number one. Keeping in contact with our players and understanding their ever-changing needs and suggestions is something that will continue to allow us to grow and become the best not only for Albion but for them.
We believe we have shaped and developed the way Faction fighting has progressed and we hope we are a key player in upcoming changes that will only improve how Faction warfare is being utilized.
Join the Faction Fight Discord server here.