This news article was automatically parsed from the official Albion Online website.
Posted by PrintsKaspian (Source)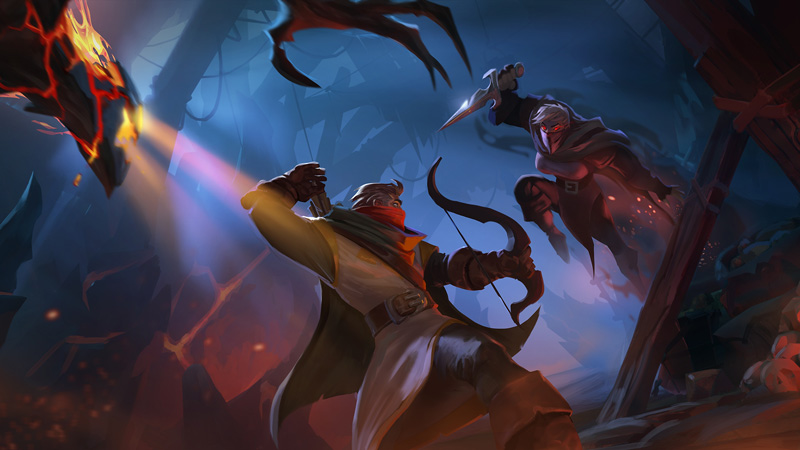 On October 21, Rise of Avalon Patch 7, AKA the Brimstone & Mist Midseason Update, goes live. This patch brings far-reaching gameplay improvements, including new enemies and traps in Corrupted Dungeons, increased fishing opportunities and new fish in the Roads of Avalon, Disarray and Smart Cluster Queue improvements, combat balance changes, new recipes, crafting and butchery improvements, and much more.
New Corrupted Foes Emerge
An wide range of new enemies and traps will be added to Corrupted Dungeons. Face off against a fearsome new boss, the Demonic Harbinger, a sword-wielding demonic general. Fight new lesser demons, corrupted Heretics, and Hellhounds, and watch out for new spike and lava traps. The behavior of numerous existing mobs, including the Demonic Warlock and Demon Lord, will also be updated, and attackable Mephit hazards will have improved effects and readability.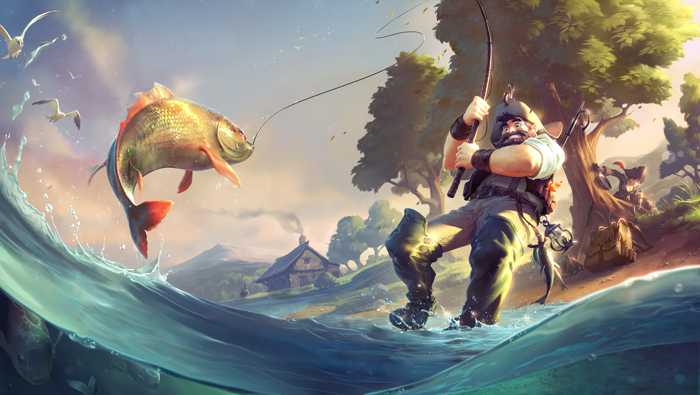 Roads of Avalon: Anglers Rejoice!
Fishing will be fully integrated into the Roads of Avalon, with fishable waters found in every Roads of Avalon zone. In addition, three new fish species exclusive to the Roads are being introduced: the Whitefog Snapper, Clearhaze Snapper, and Puremist Snapper. These fish can be eaten on their own or turned into Chopped Fish as normal, or cooked into recipes via the new line of Roasts (see "Additional Changes" below).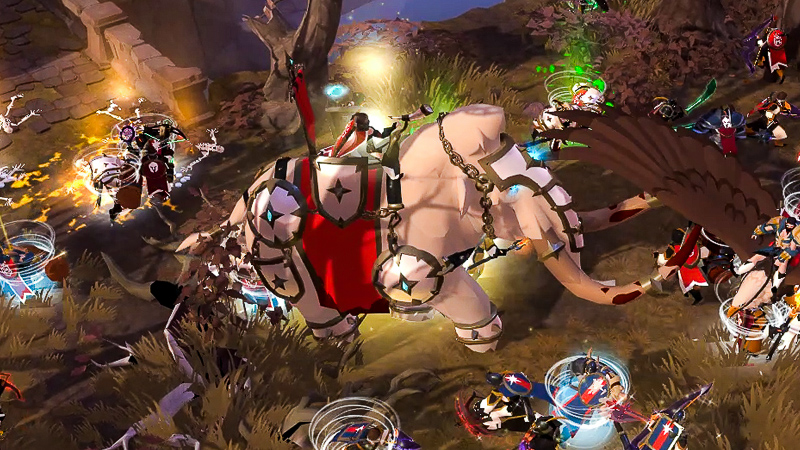 Combat Balancing and Zerg Mechanic Changes
In addition to the changes above, this patch will bring new combat balance changes that mainly affect group PvP. Combat Designer Michael Schwahn describes them as follows: "This balance patch mainly focuses on Crystal League and ZvZ fights, and especially on improving various abilities and items which have been underperforming recently. Other changes include adding the Harpoon ability to all spears via the W-slot and giving the Spirithunter a new E-ability."
Changes to the Smart Cluster Queue will give players more control over how they set up their armies for large fights, as sorting in the queue is now done on a per-party level to keep existing parties together. And Disarray (AKA the "zerg debuff&quot
has been updated to ensure the ZvZ meta plays out in a similar way across a wide range of fight sizes, while still providing smaller groups with the same protection from large armies.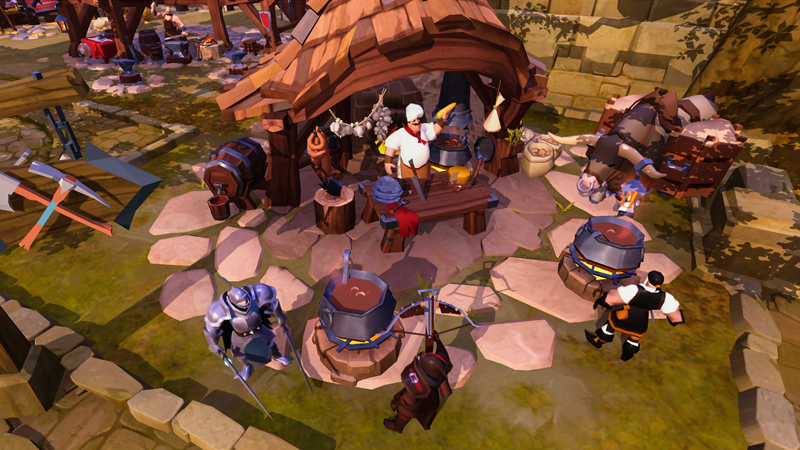 Additional Changes
A new line of roasts will be craftable at the cook, using raw chicken, goose, pork, and the three new fish species
Faction Capes and Royal Armors will retain the quality of the Cape and Armor used to create them
Three additional levels of Hardcore Expeditions will be added
Minimap will be reworked for improved readability in numerous city and island locations
Focus will be usable when butchering to get more meat
Numerous further optimizations to the mobile version
...and much more