This news article was automatically parsed from the official Albion Online website.
Posted by PrintsKaspian (Source)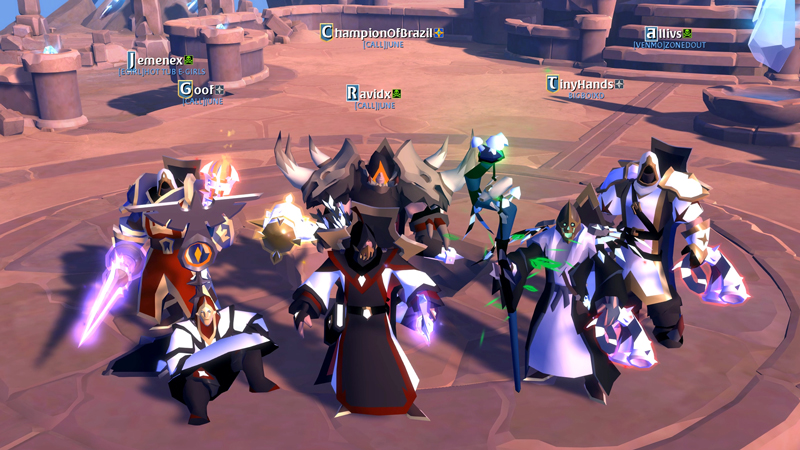 The best 5v5 teams of Season 12 faced off last Saturday and Sunday in the Season 12 Crystal League Championship. A winner has been declared: Beach BBQ have decisively claimed this season's crown!
Praise is due to all this season's participants, and in particular the 2nd-4th place runners up:
2nd place: Plan B
3rd place: Praise the Sun
4th place: Frost It
Congratulations to the winning team, and to all the teams who made it into the latest iteration of Albion's highest-level 5v5 showdown!
Here are the final standings: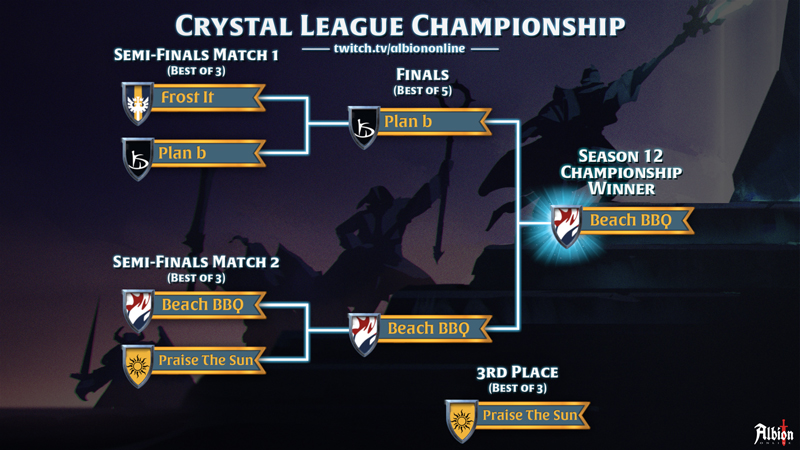 Check out these match highlights from the weekend:
Thanks as always to the whole AlbionTV crew of Shozenwon, Lewpac, Tazzik, Bogul, and Robinhoodrs, as well as Mytherceria for keeping everything running smoothly. We'll be announcing details of the next championship soon, so stay tuned!